Whether you love them or hate them, short stories are a vital part of the curriculum. Today I'm sharing new ideas for teaching short stores.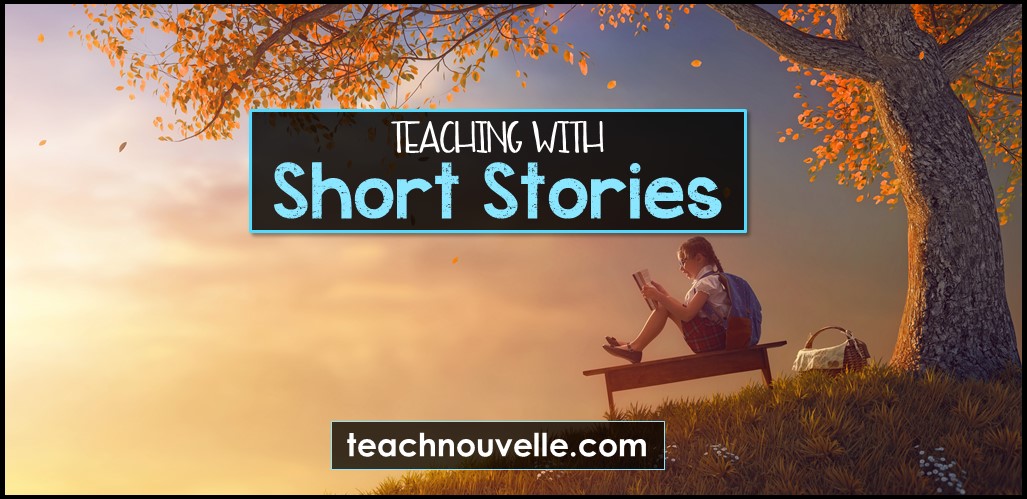 Raise your hand if you LOVE teaching short stories (me, me, me!) But if you (or your students) aren't quite so enthusiastic, that's okay too. Today I am going to be sharing my new ideas for teaching short stories that are sure to engage even the most reluctant of readers.
New Ideas for Teaching Short Stories
Ditch the classics
"The Necklace" and "The Lottery" are great stories, with tons of literary merits. But do you ever find your students falling asleep when you try to get them to read the classics? Well, we all need a change sometimes. Sometimes all students need is a fresh story. Something that feels relevant to them and their peers. We can revitalize our content, without sacrificing our standards. I have two blog posts dedicated to new short stories, one for middle school and one for high school.
I also have a blog post dedicated to my favorite short story anthologies. They are all filled with great choices for teaching short stories, and provide some fresh additions to the classroom library.
Pair them with different media
While there's an obvious connection between songs and poems, many songs have such a strong narrative element that they feel more like a (very) short story. I love using song lyrics in the classroom! Visit this blog post for some specific songs and suggestions on how to use them with your students.
TV is another short form media that encompasses all the literary elements we try to get our students to see in short stories. Because it's highly engaging, it can be a great way to introduce students to new concepts, or review literary devices that you've already covered but that your students are still struggling to grasp. Check out my favorite TV episodes to use in the classroom 🙂
And because sometimes television episodes can be too long to fit into a lesson, I have a post featuring short films that are perfect for ELA.
Make it DIY
Have you ever hosted a writer's workshop for your students? I have, and even though it wasn't perfect, it was very fun and rewarding. Learn about what I did (and what I would change!) here.
Another fun way to inspire your students is through "story starters." I have a resource of poetry and song-lyric creative writing prompts that is perfect for inspiring flash fiction. You can use them to model a specific literary device that you want students to practice, or you can let students run wild. This resource is also a good fit for distance learning.
An alternative to having students start their story "from scratch" would be to engage in some creative reading to inspire "rewrites" of a particular short story.
Final Thoughts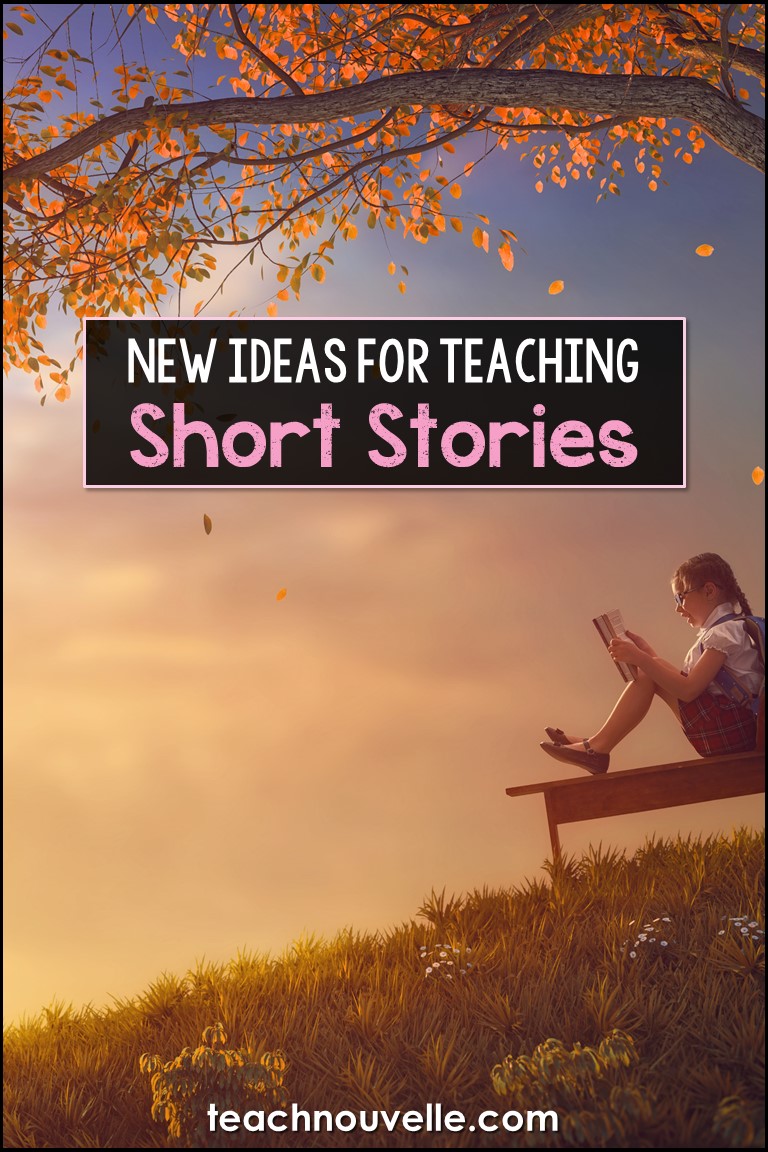 I hope this post has left you feeling inspired and excited! What short stories are your students reading this year? Do you have any favorite "hacks" for teaching short stories? Comment below so we can all learn! And as always, reach out to me on IG @nouvelle_ela if you need help.
Happy teaching!