There are a million and one ways to do a short story unit, and they're all awesome! Short stories are a great way to teach the elements of literature. Also, if students aren't enjoying a short story, there's always a new one in a couple of days.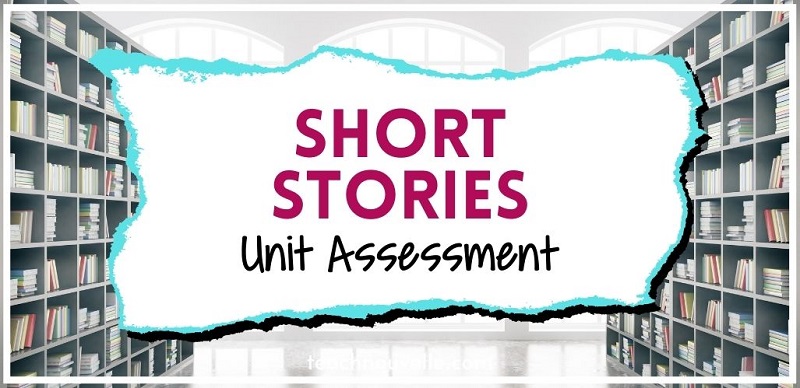 Short Story Unit Plan
I like to do several short stories at the beginning of the year. My short story unit is a great way to make sure that students understand the elements of literature before we deep dive into analysis in later class novels and plays. I like to focus on one element of literature per short story.
If you need a ready-made Short Story Unit, check out this resource! Teachers are saying:
"This is one of the best items I have ever purchased. The unit is thorough and easy to use, and I can't wait to teach it for years to come!"
"I love this! Short stories are my favorite thing to teach and being new to interactive notebooks, this will save me a lot of prep time!"
"What an INCREDIBLE resource! I've used interactive notebooks in the past, but this is a fresh take on what my "normal" has been. Thanks so much for putting together such comprehensive materials!"
If you're looking to make your own, here are short story recommendations to teach unique elements of literature.
What do you teach in a Short Story Unit?
In my short story unit, I want to make sure that students understand plot, characterization, setting, conflict, irony, symbolism, and mood. These are the big concepts that set us up for success for the rest of the year. I also like to introduce students to multimodal analysis early: analyzing songs, short films, and TV episodes just like we do with short stories.
It is NOT necessary to hit every concept in every short story. I spend 1-2 days per text or concept, and then we move on. I want students to experience a wide range of texts and practice applying this understanding.

The other goal of my short story unit is to expose students to as many authors as possible. There are a ton of excellent YA short story anthologies that can lead students to find authors' full-length novels.
How do you assess Short Stories?
Okay, so you know how I said I focused on one concept in each short story? Once you get to assessment, it's time to have students apply everything they've learned to a brand-new short story.
In this differentiated Short Story assessment bundle, I have three leveled tests that all do this. Because I will have done short stories with Honors, Regular, and Enrichment sections, I need three different tests.
On test day, students read a brand-new short story that is VERY SHORT. One to two pages is ideal. Students need the bulk of the period to work on identifying and analyzing the elements of literature.
In my experience, students like that this short story assessment isn't just recall – it's on-the-spot analysis. And because I include short response questions, the questions aren't "all or nothing" – they can get answers partially correct.
Test Review Day
The most important part of my Short Story unit for setting the tone for the rest of the year is the Test Review Day. I choose exceptional (anonymous) answers from each section for each question and put them in a PowerPoint. This is extra work for me, yes, but it's worth it because we can discuss what makes a "good response" for short-answer tests.
I also allow for test corrections on this first test, since students are still getting to know my style.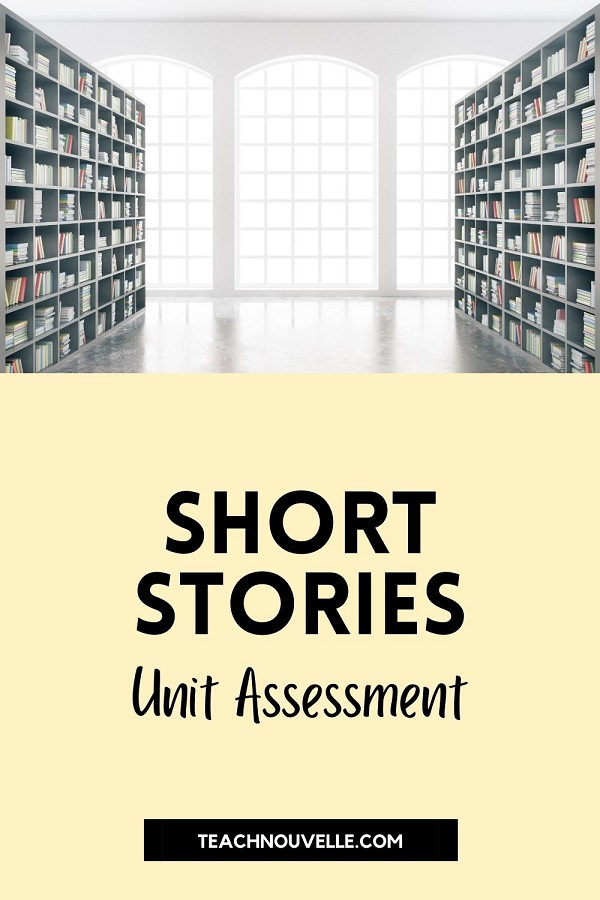 That's how I assess my short story unit! What do you do? Let me know in the comments or over at IG @nouvelle_ela, I'd love to hear from you 🙂