Looking for collaborative learning strategies to implement in your secondary ELA classroom? These 9 strategies will promote rich academic conversations, build community, and foster effective communication for your students.
The importance of effective communication in secondary ELA classrooms
How do you promote collaboration in the classroom?
In today's ever-evolving educational landscape, fostering effective communication in Secondary ELA classrooms has become more crucial than ever before. Collaborative learning strategies have emerged as a powerful tool to encourage student engagement, critical thinking, and problem-solving skills.
This blog post walks you through nine collaboration strategies that can significantly enhance communication skills in ELA classrooms, which empowers students to express their thoughts and ideas confidently. 
By incorporating opportunities for collaborative discussions, teachers can create a dynamic learning environment that promotes active participation and encourages students to think critically and express their ideas effectively. These strategies not only improve students' communication skills but also cultivate essential life skills, such as teamwork, empathy, and open-mindedness. 
Furthermore, effective communication is vital in preparing students for future academic and career success. In an increasingly interconnected and digital world, the ability to communicate clearly and persuasively is highly valued. 
By implementing these collaboration strategies, educators can equip their students with the necessary communication skills to thrive in their personal and professional lives. Join us as we delve into the world of collaboration strategies and discover how they can transform your secondary ELA classroom into a hub of effective communication and vibrant discussions.
Collaborative Learning Strategies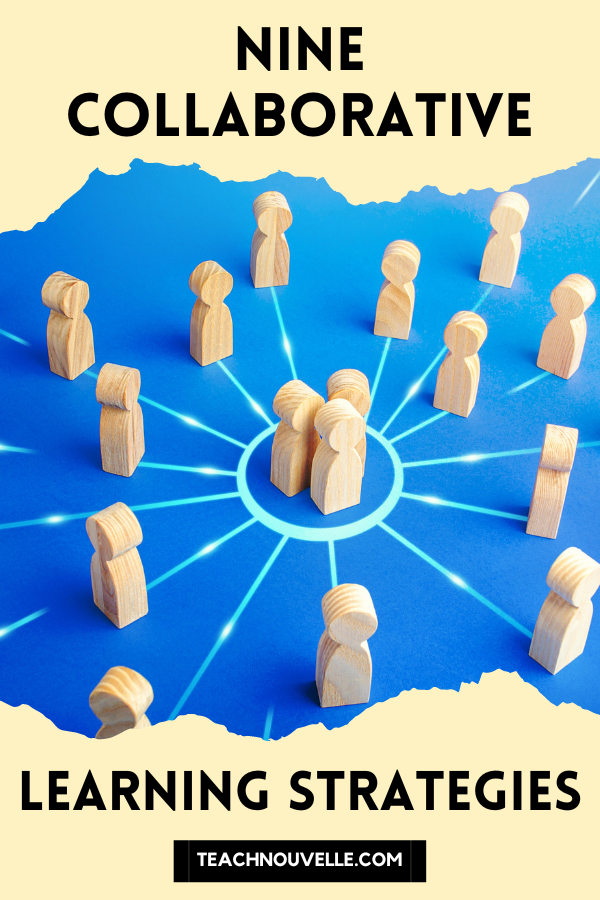 Conclusion: The impact of effective communication on student learning and success
Incorporating these nine collaborative learning strategies into your secondary ELA classroom can truly transform the learning experience for your students.
From fostering critical thinking and communication skills to promoting a sense of teamwork and shared responsibility, these methods empower both teachers and students. 
So, don't hesitate to implement these strategies and watch your classroom flourish with a newfound spirit of cooperation, creativity, and success.
Happy teaching!