Want to build some suspense in your class this Halloween? Check out these 3 lesser-known spooky short stories for middle school.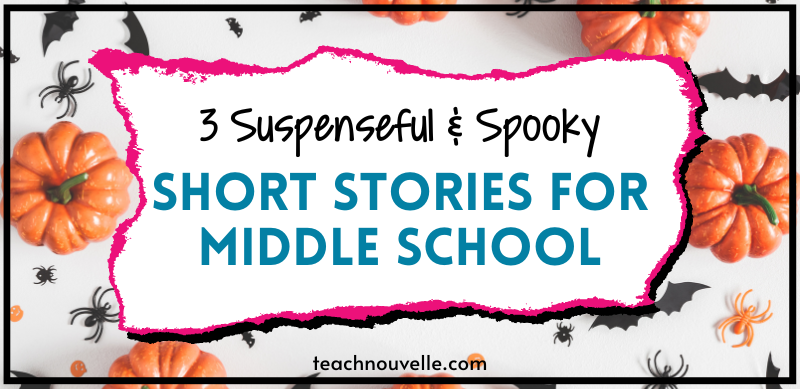 It's OFFICIALLY spooky season, friends! This is my favorite time of year in the classroom because, like many of my students, I enjoy turning up the suspense and spook.
For this Halloween, I researched some diverse and lesser-known spooky short stories for middle school ELA. 
Do you teach high school? Don't worry, we've got you covered. Check this post out where there are several inclusive high school horror stories for your choosing.
3 Spooky Short Stories for Middle School Students
You might be wondering: "Are horror stories appropriate for middle schoolers?"
Heck yeah! Using Common Lit, a free resource site for teacher-approved content, I found 3 titles that I think your students will LOVE (or hate if they scare easily 😉).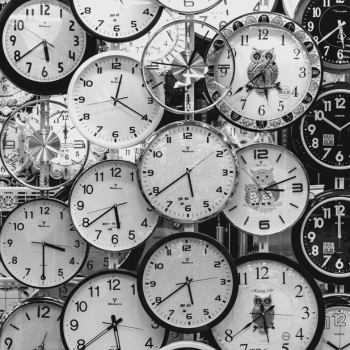 Summary Snippet from Common Lit:
👻 "In this short story a teenager relives a haunting experience in a small town."
Instead of teaching Jackson's more popular text "The Lottery," consider swapping it out for this lesser-known more recent (2015) short story.
Idea: This short story would pair wonderfully with almost any Twilight Zone some TV episode recommendations here!episode; check out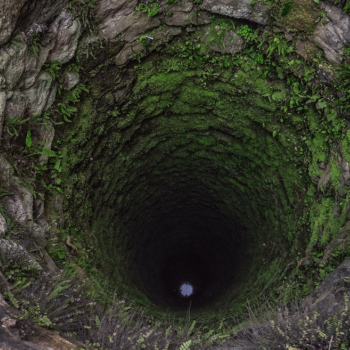 Summary Snippet from Common Lit:
👻 "Shinichi Hoshi, one of the pioneers of Japanese science fiction, is best known for writing more than 1000 'short-short' stories like this one. In 'He—y, Come on Ou—t!', the residents of a Japanese village discover a mysterious hole."


Idea: Hoshi's short story is GREAT for analyzing the human condition; I personally would pair it with a classic, like Richard Matheson's "Button, Button" or Ray Bradbury's "The Veldt."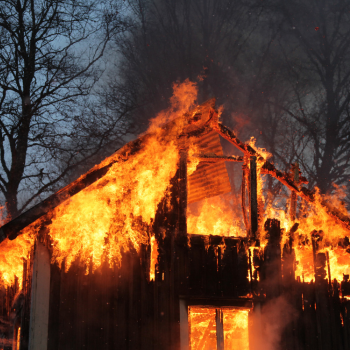 Summary Snippet from Common Lit:
👻 "In 'The Night Oak Street Burned Down,' Sarai and her family have a tough choice to make on a night that changes their lives."
Personally, I think this short story is a fantastic means to introduce allegory to your students. 
Idea: I would pair this with Lily E. Yu's short story "The Wretched and the Beautiful" or for a more lighthearted pairing, Pixar's "For the Birds" share similar themes of "otherness."
👻 Other ELA Resources for your Spooky Season 👻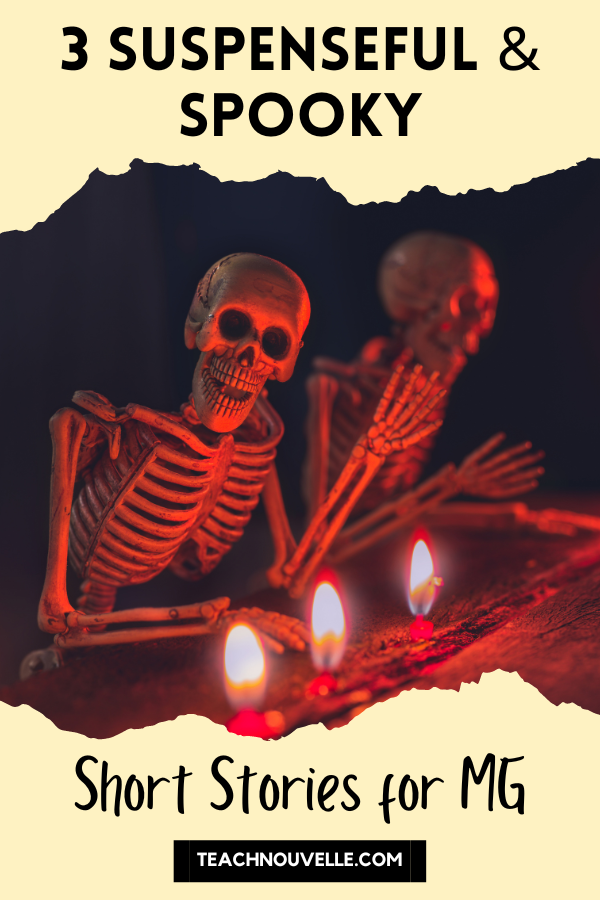 My advice for this spooky season: don't stress about elaborate decorations or plans!
Stay on-track and standards-aligned with a simple spooky short story for middle school students that they'll appreciate!
Happy teaching, pals!