How to Make Book Recommendations for Teens
One of my favorite parts of talking about books with students is helping them figure out what to read next. Readers know the power of knowing their next book, and we can help students get there with some tools in our own reader toolkit. These tools can help you find great book recommendations for teens.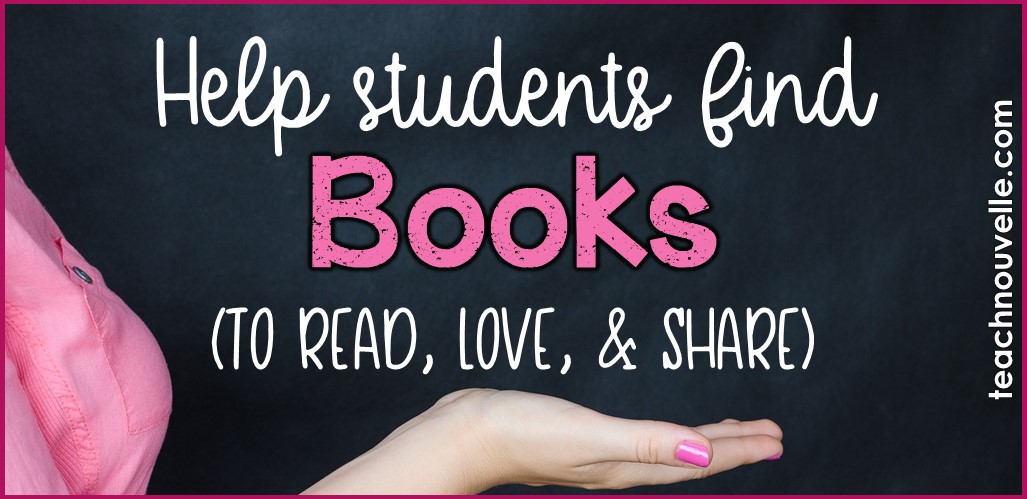 1. Goodreads
If you're a reader, you've probably heard of Goodreads. It's a behemoth review site, and has a large base of contributors. It also populates a section called "Readers Also Enjoyed". I like to browse this section during my Book Conferences so that I can talk about possibilities with students on the spot.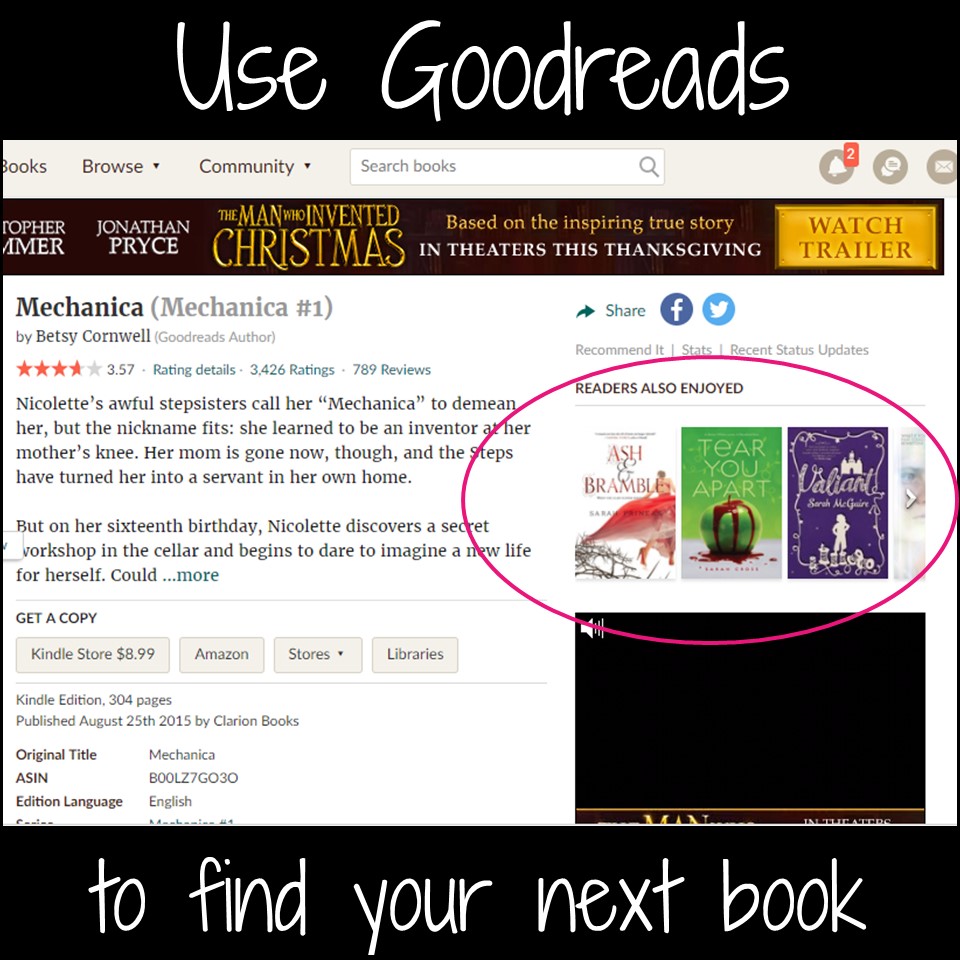 2. Instagram
Instagram is another great place to find book recommendations. I check hashtags like #classroomlibrary and #YAbooks to see what IGers recommend. I also follow some amazing teacher readers on IG, and love the book talks they do in Stories. I know that my fellow 8th & 9th grade teachers are going to recommend the best stuff for my students, so I always tune in to their advice.
3. NetGalley
NetGalley is a website that will give you, teacher readers, free Advance Reader Copies. Publishers will give you free ARCs ahead of publication in exchange for a review from you. I really love this opportunity to see what's ahead for my teen readers, and also read some diverse offerings. Through NetGalley, I was able to read early copies of Everything, Everything, The Disappearances, and Underwater.
4. TV/Netflix
I watch a lot of TV folks, and I mean really watch. We watch TV (and Netflix, Hulu, and HBO) for the stories, and we analyze the development of genre, plot, characters, and conflict. I've talked before about TV episodes for the ELA classroom, but you can also use it to help inform your book recommendations. What genres are your students watching? What can they articulate liking about certain shows? They can probably list twenty shows they've enjoyed, even if they can only name one or two books.
5. Other students
The best resource for making book recommendations for teens, however, is other teens. Develop a culture of recommendations in your classroom. When students have Book Conferences with you or do a Book Talk for the class, help them learn to articulate what others may like about the book. Eventually, your readers will be able to name specific classmates who might enjoy the same book.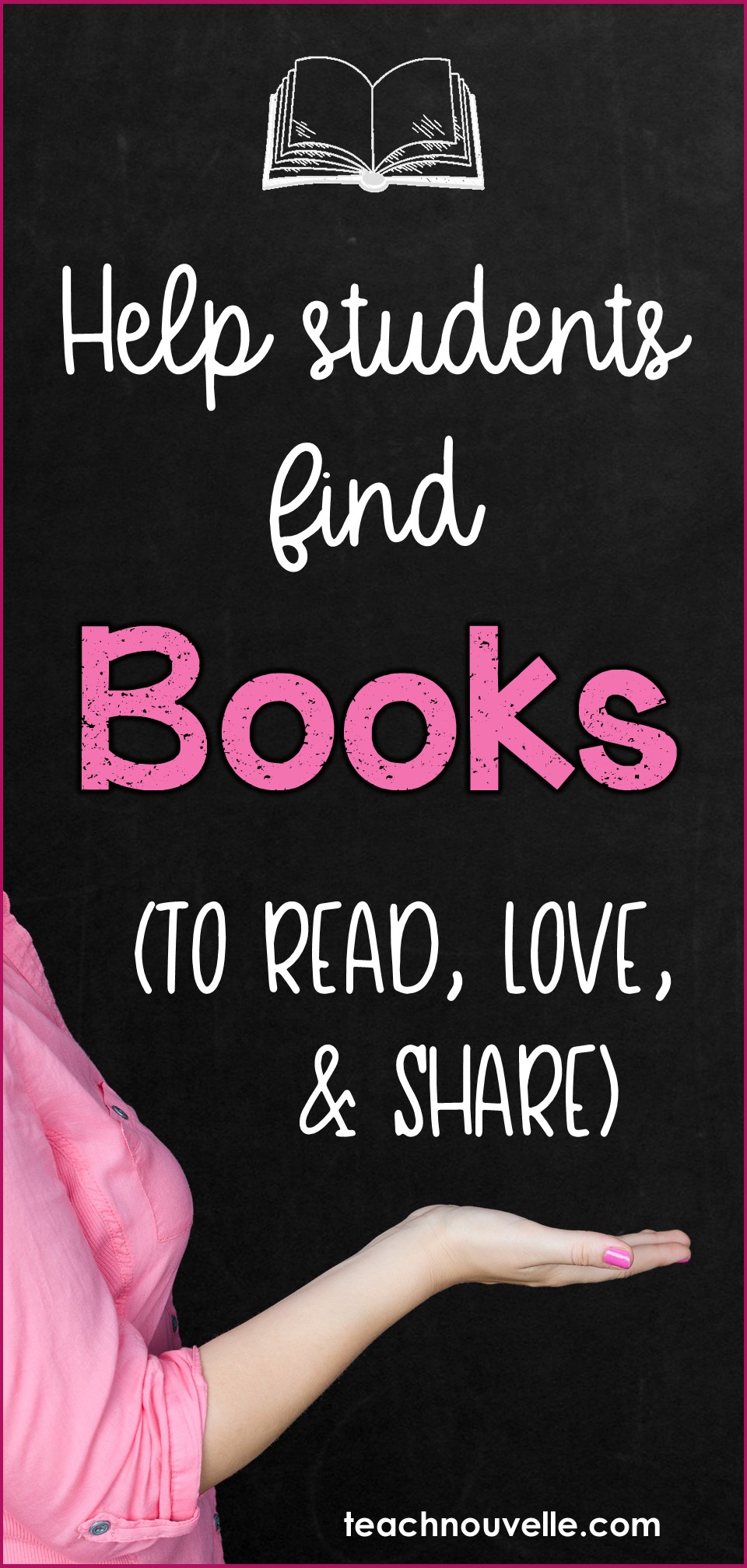 What tools do you use to make book recommendations for teens? Let me know in comments, or find me on IG @nouvelle_ela.