Description
Need an independent writing activity for a middle school snow day? Or emergency sub plans?
This independent writing activity bundle is appropriate for middle schoolers, in and out of a traditional classroom setting.
Since students complete each activity independently, these writing activities are perfect for…
⭐️  Middle school sub plans
⭐️  Independent work
⭐️  Middle school snow day activities
Each writing activity is designed to take 1-2 hours and reviews different skills.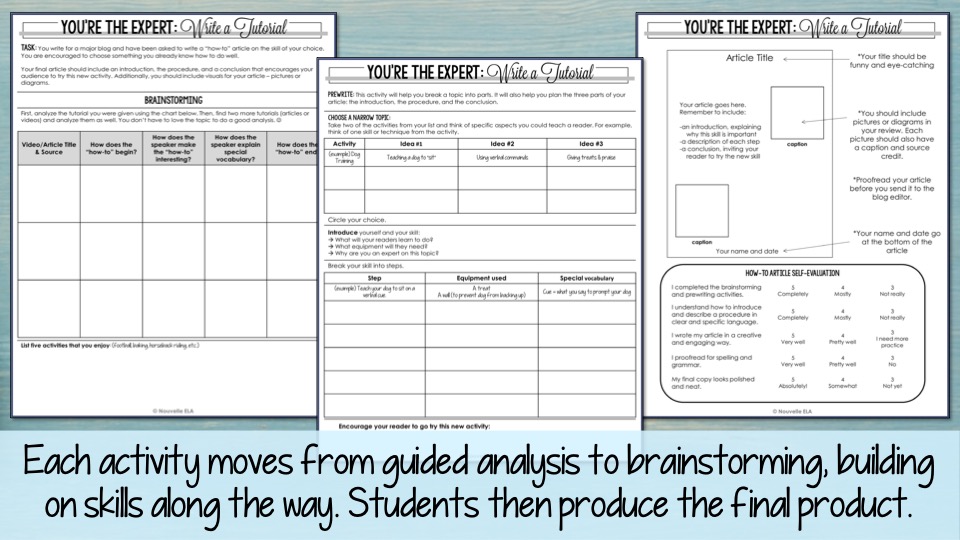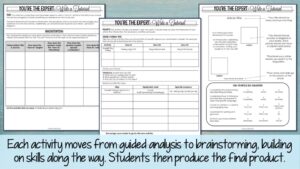 TV Episode Review – Students watch an episode of a TV show and review it critically, analyzing plot and conflict.
Song Portfolio – Students analyze a common theme across three songs.
How-to Article – Students write a procedural article.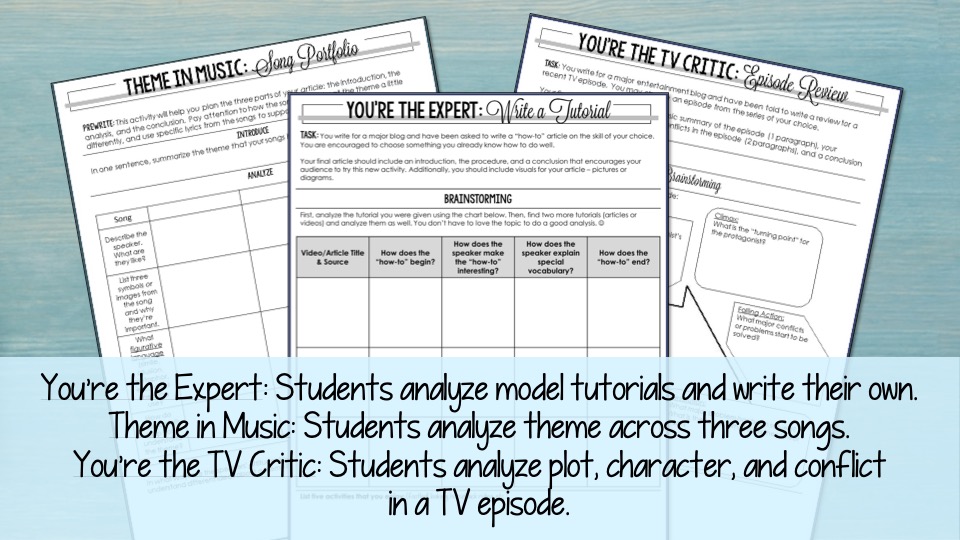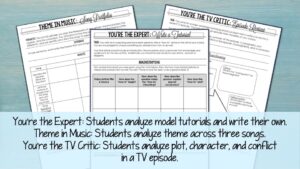 Need to spend a day catching up on grading?
Need to put a few sub plans on file with your admin?
Need something to send home on snow days?
Done, done, and DONE!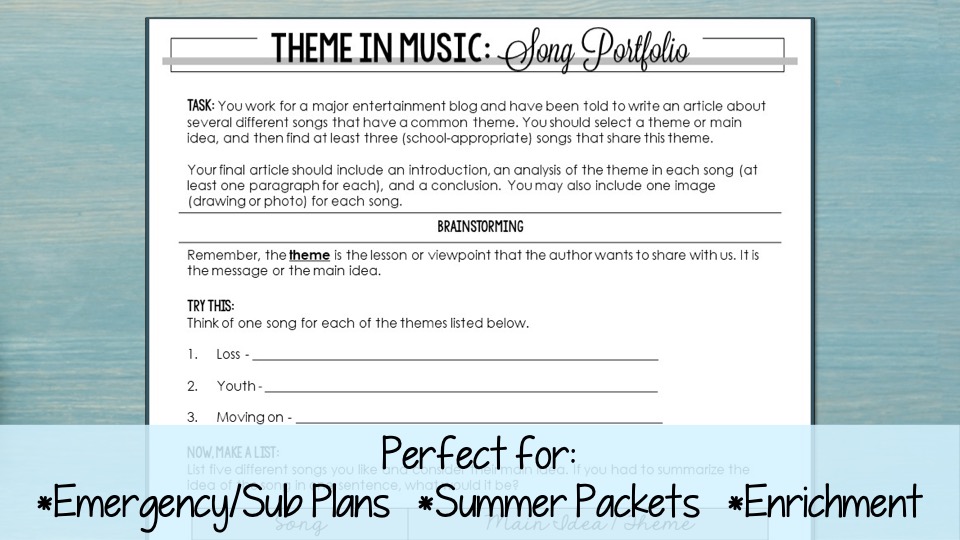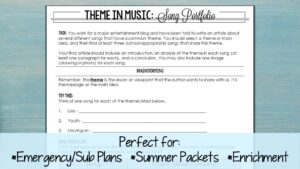 Here are a few more ways to use the lessons in this independent writing activity bundle:
A beach-bag is a take-home activity designed to…
⭐️ Reconnect students to their analysis skills
⭐️ Combat "summer slide," or the skills students lose over the summer
A blizzard bag is an independent activity that…
⭐️ Keeps students connected to the classroom during designated eLearning days in winter
⭐️ Uses classroom skills
⭐️ Is graded like a normal assignment
Some students need…
⭐️ Extra practice using some of these basic analysis skills
⭐️ Enrichment activity sessions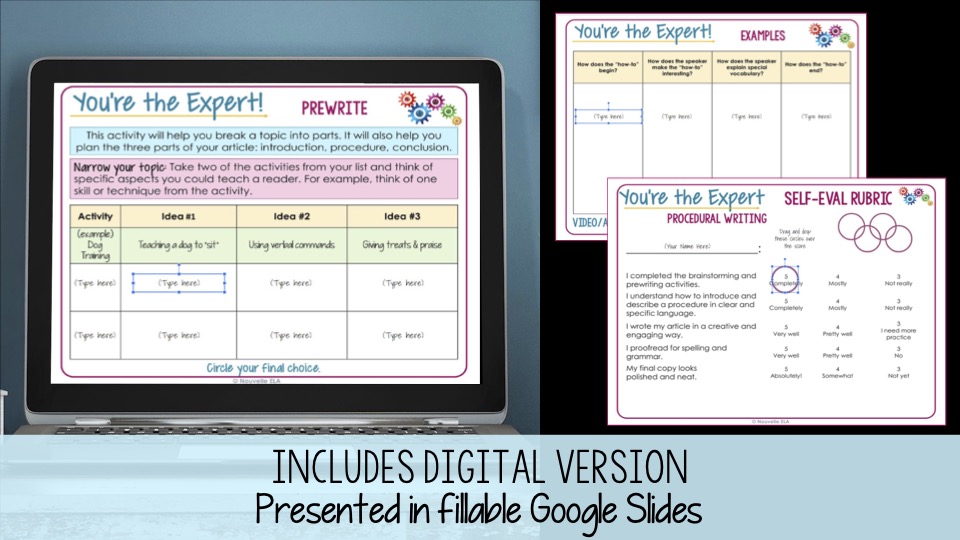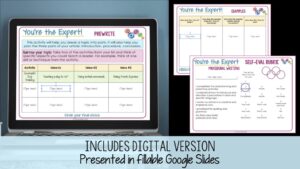 ✅ Suggested lesson plan
✅ Task sheet/brainstorming page
✅ Prewriting activity
✅ Final draft template
✅ Self-evaluation rubric
✅ Teacher's Rubric
✅ Digital Versions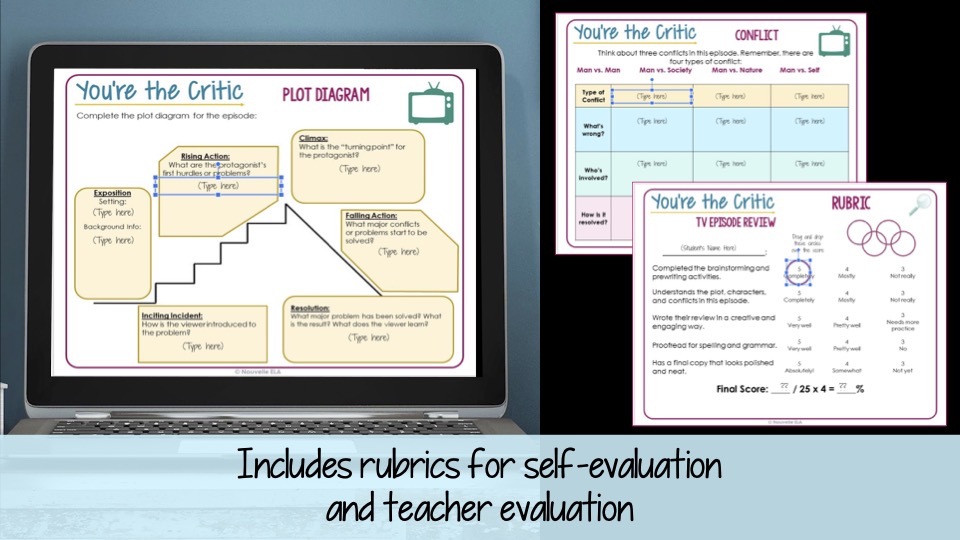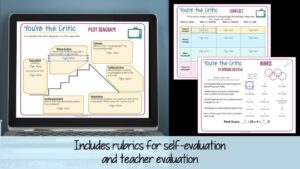 Teachers LOVE these as Emergency Sub Plans & Middle School Snow Day Activities:
⭐️⭐️⭐️⭐️⭐️ "This was the perfect resource to use in my emergency sub binder. I know if I am ever out, a substitute can use the activities without any problems as far as what to do or needing further explanation. I highly recommend this to use for emergency sub plans ! I teach 6-8th grade. These are perfect!!" – Elyssa S.
⭐️⭐️⭐️⭐️⭐️ "Terrific items for snow day "blizzard bag" assignments for students." – Susan M.
While you're here, check out these !
If you enjoy this independent writing activity, please log in and leave a review by selecting "Write a Review" under the "Order Details" section of the "Orders" tab. 🙂
You can also follow me for the latest news on products and sales.
If you have any questions, I'd love to hear from you!
-Danielle @Nouvelle_ELA