This content has been archived. It may no longer be relevant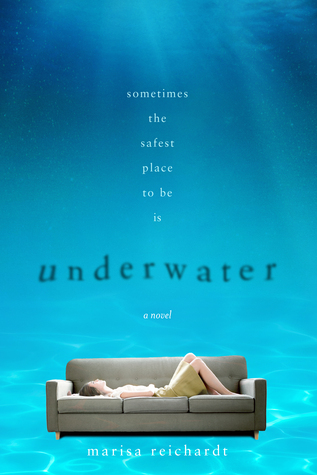 Underwater by Marisa Reichardt
After a terrible tragedy, Morgan is too afraid to leave her apartment. She casts aside friends and hobbies for life as a shut-in. However, her brother just got cast in a play and a new boy, Evan, has just moved in next door. Now, more than ever, she longs to take the first step back outside…
—
This is the book that I chose over TV for two nights in a row. I'm usually a read-in-the-morning, TV-in-the-evening sort of girl, but this book was so captivating that I wanted to read it instead. So there's that.
The overall feel of this book reminded me of everything I loved about Sisterhood of the Traveling Pants and any Sharon Creech book, but it definitely reads at a mature enough level for my high school students. I loved how smart and funny Morgan is, but she's also so panicked and broken.
I also loved the supporting cast: Evan, Morgan's mom, and her therapist Brenda. All fabulous and well-developed. Even now, months after I first read the ARC of this book, I can hear Brenda's voice in my head, encouraging Morgan to just step towards the door.
And as for her little brother (Ben), he stole the show in the school play as well as this book. He was just so dang perfect. I have never read about a five-year-old character as fleshed out and important as Ben is, and it was such a pleasure.
I like happy endings, you know?, and I really just want to read this book again and again.
In the Classroom
I think this book would be a great choice for literature circles, particularly in a thematic unit like Overcoming Tragedy or Finding Bravery. Some other companion choices may be Everything, Everything by Nicola Yoon, This is Where It Ends by Marieke Nijkamp, and The Memory Jar by Elissa Janine Hoole.
You could also readily recommend this book for independent reading, particularly to those students who enjoyed If I Stay by Gayle Forman or Looking for Alaska by John Green.
If you would like to purchase the book, you may do so here at Amazon: Underwater: A Novel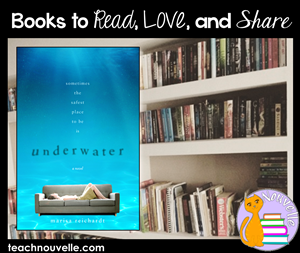 Best,
Danielle @ Nouvelle
Note: Danielle @ TeachNouvelle.com is a participant in the Amazon Services LLC Associates Program, an affiliate advertising program designed to provide a means for sites to earn advertising fees by advertising and linking to amazon.com.