Nothing says nonfiction writing has to be boring, and yet, that's what many middle school and high school students think. If you're looking for nonfiction writing activities to engage this crowd, here are some great ideas.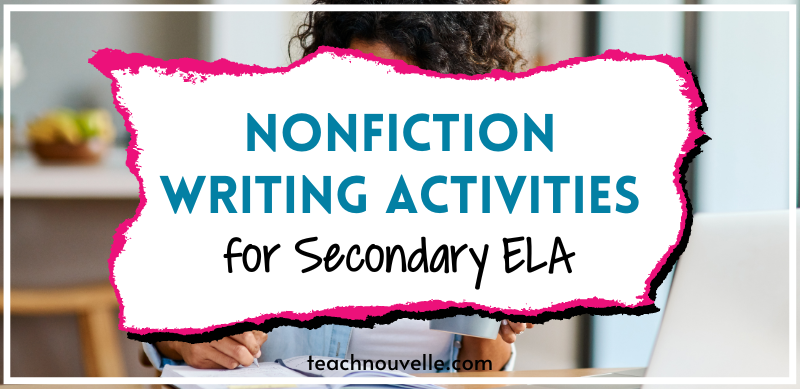 Nonfiction Writing Examples
Nonfiction writing examples are EVERYWHERE and part of showing students that this isn't an umbrella term for "boring writing" is showing them engaging examples.
In addition to AMAZING nonfiction texts like Radium Girls by Kate Moore and Stamped by Jason Reynolds and Ibram X. Kendi (both available as young reader editions), you can show students exemplar blog posts, self help articles, and tourism brochures. The sky is truly the limit.
I've blogged before about my favorite nonfiction books for the ELA classroom. Here are 8 Nonfiction Excerpts Worth Teaching from a post over at the Secondary English Coffee Shop. You may also like this list of 21 Nonfiction Books for Secondary ELA.
Nonfiction Writing Lesson Plans
When you're creating your nonfiction writing activities, it's important to help students feel as creative and flexible as possible. Here are some tips for teaching nonfiction writing:
Nonfiction Writing Prompts for Middle and High School
Choose a talent or skill of yours and create a step-by-step for how to do it. If you love basketball, for example, you could share how to do one drill or play one speciality basketball game. Want this activity ready-made? Here it is!
Choose one trend and write a short explanation of how it started. Who originated the trend? What are some reasons it caught on? What do you think will happen to this trend in the future?
Do you have a strong conviction or opinion? Write a short essay in favor of the opposing viewpoint. Argue against yourself, basically.
List five places you want to visit and write a short blurb about each one. 
Share a scene from your life, but write it from another person's perspective. What may they have felt that was different from your feelings? What may they have noticed that you didn't? 
If you LOVE nonfiction, check out my best-selling resource, Abandoned Places. You can even download a free version of my Abandoned Places activity by signing up for my email list!
Final Thoughts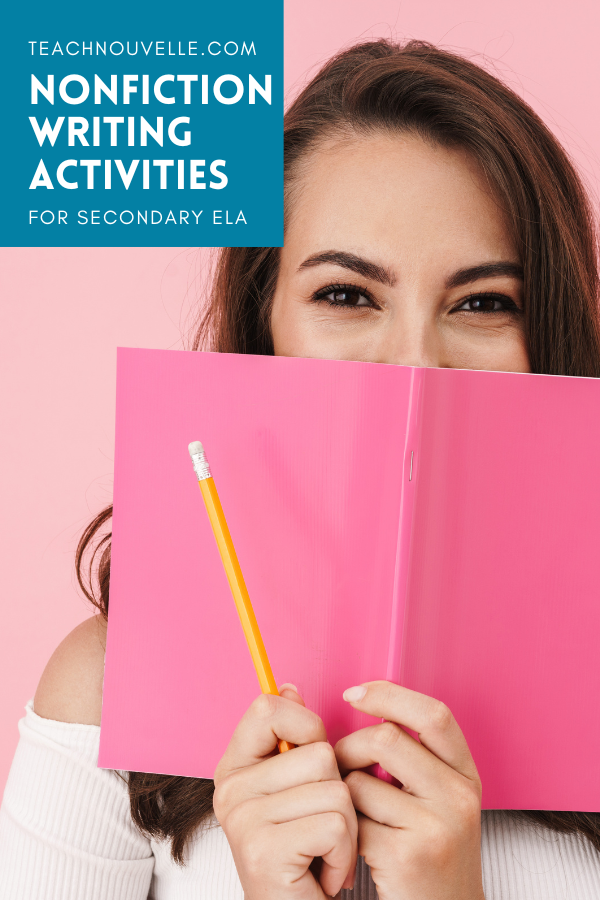 We can weave nonfiction writing activities throughout our year and help students find creativity and self-expression in this mode.
What are some of your strategies for teaching nonfiction writing? Comment below or reach out on IG @nouvelle_ELA.
Happy teaching!