This content has been archived. It may no longer be relevant
Big news! Please help me welcome The Challenging Riddle Book for Kids to the world!
As y'all know, I love puzzles and riddles and I'm thrilled to share them with you in this new way. 
This book of almost 200 riddles is beautifully illustrated and geared towards ages 8-12. It's perfect for your upper-elementary or middle school classrooms and for family fun at home. One of my favorite aspects is the use of recurring characters. Here are Tameka and Walter, a brother and sister we see throughout the book. Tameka is always pulling the wool over Walter's eyes. 😉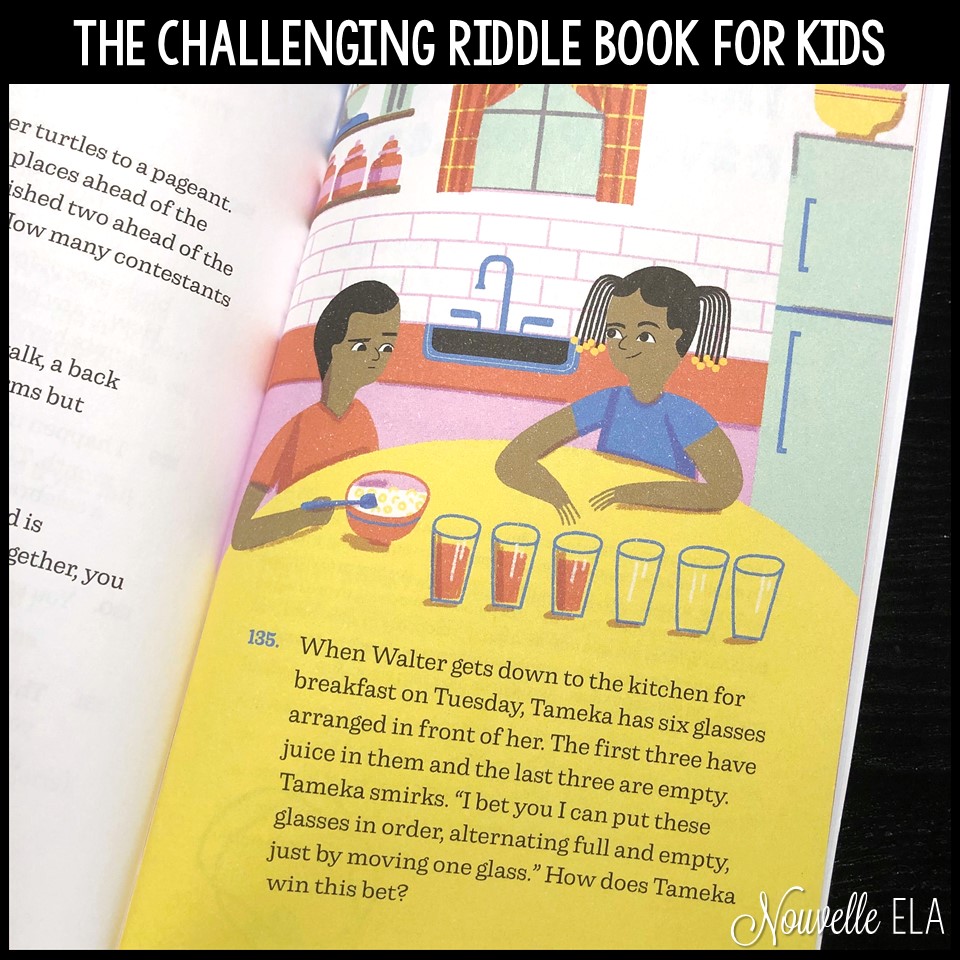 Over the next couple weeks, I'll be previewing more of the riddles on Instagram. Be sure to follow me @nouvelle_ela to get those sneak peeks. 
How exciting! You can pre-order The Challenging Riddle Book for Kids here.
Happy puzzling,