These free ELA worksheets will help you engage students in drama, poetry, rhetoric, and more! Perfect for middle AND high school ELA.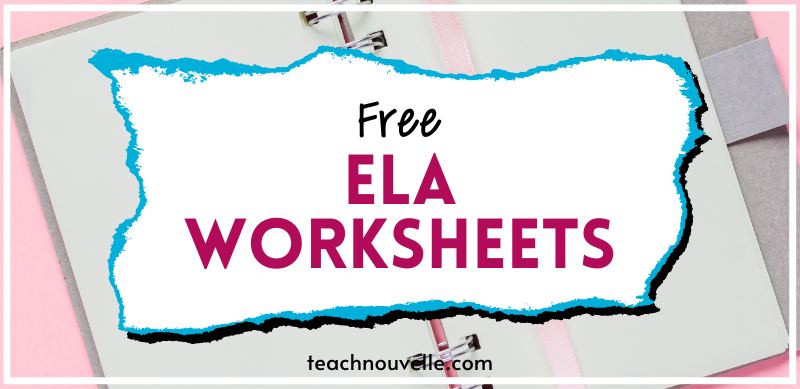 Teachers, you pour so much of yourselves into your classroom. Your time, your experience, your love, and unfairly, your own money.
So today I'm going to share 3 free ELA worksheets that you can use with little-to-prep, and without spending any money!
Without any further ado:
Free ELA Worksheets for Middle & High School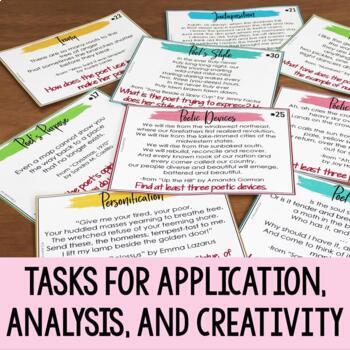 Are you looking for poetry activities that engage and inspire? These poetry warm-ups will totally hook your students during your poetry unit! Each task has a different snippet from a classic poem, so you'll keep things fresh and fun.
The original format for these bell ringers is individual slides, but a free ELA worksheet like this is easier to leave for a substitute.
Check out the full bundle of Poetry Bell Ringers here in my shop 🙂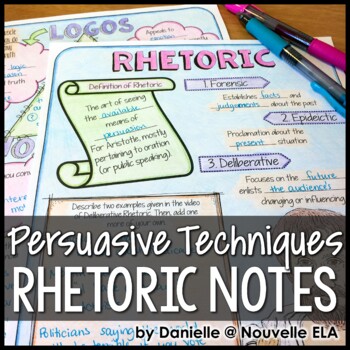 Introduce your study of rhetorical appeals (ethos, pathos, logos) and persuasive techniques with this background activity. You get an activity on Aristotle and the Rhetorical Triangle. This is a strong foundation for studying media literacy. These visual notes are highly engaging and a great way to introduce your unit.
Get even more rhetoric and persuasive technique lessons and activities in this bundle!
In this free ELA worksheet, students create a plot diagram and review or learn drama vocabulary terms with a foldable. It also includes a free suggested lesson plan using the In – Out – Through mode
This resource is a sample of my Drama Unit. Check out the full resource bundle, which includes Interactive Notebook spreads to organize your Drama Unit for any play. You'll get ideas for analyzing drama (reading the play) as well as tips for acting out the text. These lessons, activities, and assessments are perfect for grades 7-10.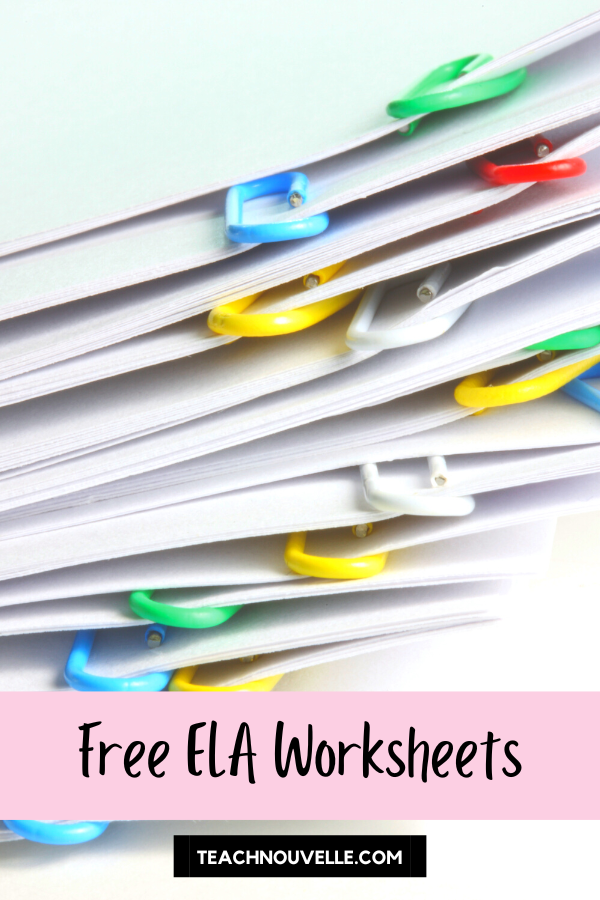 Want more free ELA worksheets? Sign up here to get more ELA resources and teaching tips and get your FREE week of Team Trivia Bell Ringers!
Happy teaching 🙂