It's time for another #throwbackthursday, and this week we are arguing, I mean talking, about Liar by Justine Larbalestier. (Transcript)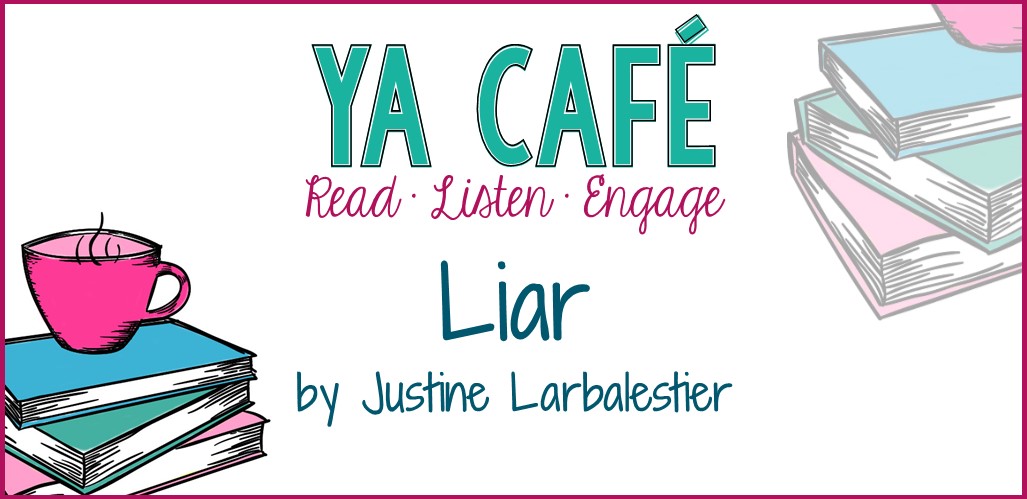 In today's episode…
Liar by Justine Larbalestier.
Micah Wilkins is a liar, she'll lie about anything. Not just for personal gain, not just for a good reason, but to see how easily someone falls for the lies that comes easily as breathing. But all that's behind her now. When her maybe-boyfriend Zachary is found dead, her whole life is thrown under a spotlight. This time, she's going to tell the whole truth. Well, almost the whole truth, anyway.
These Show Notes use Amazon Affiliate Links for your convenience.
If you decide to purchase this book, please consider doing so through our affiliate links.
Your support makes this podcast possible.
Episode highlights…
Spoiler-Free
*3:34 The 'almost' whitewashing of the cover
*4:31 Amanda loves lying
*6:16 Danielle and Justine's favorite liar
Things We Like A Latte
Danielle – Author Courtney Milan standing up for herself and calling out plagiarism
Amanda – The Horn, on Netflix
COMING UP NEXT WEEK: Girls With Sharp Sticks by Suzanne Young
PRE-ORDER YOUR COPY TODAY!
Spoiler-Informed
*14:19 *drumroll* It's plot twist time!
*17:35 Amanda's reading
*21:17 Danielle's reading
Want book recommendations delivered to your inbox?
Sign up for the YA Reads Monthly Newsletter!
More ideas and resources for teachers and librarians…
If you are a fan of liars and unreliable narrators then you will want to check out Episode 3: "Ooo, Scandalous: Three YA Thrillers", and Episode 13: "All of This Is True by Lygia Day Penaflor".
And if you are looking to add more "secrets, lies, and scandals" to your classroom library you can check out Danielle's compilation of 15 YA Thrillers, or her blog post on unreliable narrators in YA.
We also reference in the episode a fantastic conversation between Justine Larbalastier and John Green on "the art of lying".
Get in touch with us on Instagram and Twitter at @yacafepodcast or email us at yacafepodcast@gmail.com. We look forward to hearing from you!
Credits…
Hosts: Danielle Hall (who blogs at teachnouvelle.com)
          & Amanda Thrasher (a booklover extraordinaire)
Producer: Leila Hobbs
Music: Matt McCammon