Today's episode is perfect for cyberpunk and Sci-Fi fans – join us as we discuss Stronger, Faster, and More Beautiful by Arwen Elys Dayton. (Transcript)
In today's episode…
Arwen Elys Dayton's new book Stronger, Faster and More Beautiful is a collection of six stories spanning a couple hundred years of human experimentation with genetic modification. Six teens provide different perspectives on the social, emotional, and political implications of this brave new world.
These Show Notes use Amazon Affiliate Links for your convenience.
If you decide to purchase this book, please consider doing so through our affiliate links.
Your support makes this podcast possible.
Episode highlights…
Spoiler-Free
*1:20 We loved the premise and the narrative voices in this book
*3:33 We nerd out about anagrams
*5:45 We have a lengthy discussion regarding the rape scenes in this book, and the larger implications of the portrayal of sexual assault in literature
Things We Like a Latte
Danielle –  The music of Jazz/Swing artist Caro Emerald
Amanda – Loudly singing Christmas carols, and their book tree. Pics on our IG/Twitter and a how to on Danielle's blog!
COMING UP NEXT WEEK: THE DISASTERS BY M.K. ENGLAND
 PRE-ORDER YOUR COPY TODAY!
Spoiler-Informed
*15:01  Danielle offers her interpretation of the rape scenes
*17:36 "Dolphin Boy"
*20:57  We found much of this book horrifying, in the best possible way
Want book recommendations delivered to your inbox?
Sign up for the YA Reads Monthly Newsletter!
More ideas and resources for teachers and librarians…
This book raises a lot of big issues like bodily autonomy, personhood, bio-medical ethics, and consent. One great resource Danielle mentions in the episode is a video analogizing consent and tea, which we think is a great example to show in the classroom.
Amanda brings up the very important point that while students can very easily understand the concept of "no means no", studies show that people often fail to account for other factors such as sobriety. A great way to illustrate to students what informed consent looks like is through a quiz like this that presents many different scenarios.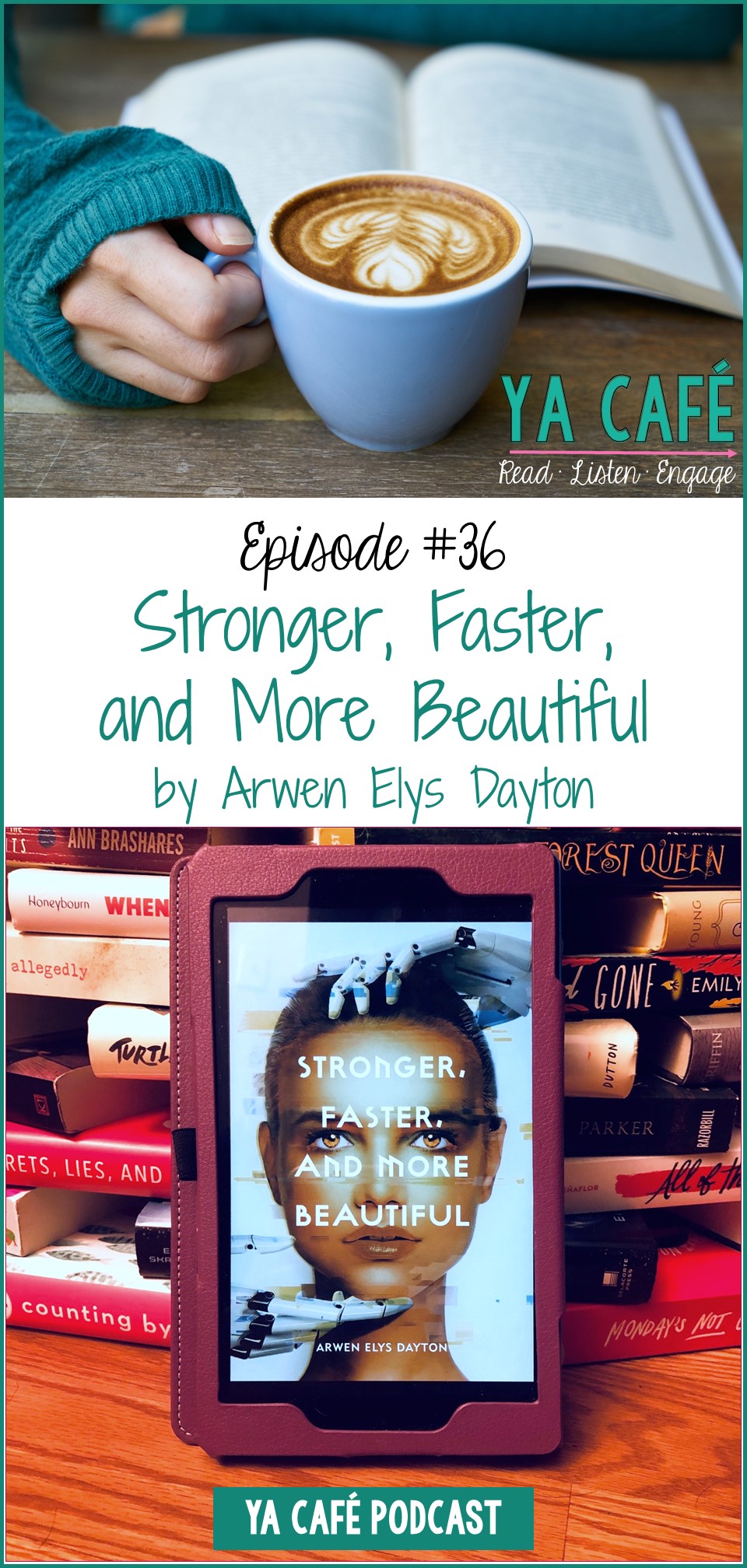 Get in touch with us on Instagram and Twitter at @yacafepodcast or email us at yacafepodcast@gmail.com. We look forward to hearing from you!
Credits…
Hosts: Danielle Hall (who blogs at teachnouvelle.com)
          & Amanda Thrasher (a booklover extraordinaire)
Producer: Leila Hobbs
Music: Matt McCammon
Thank you to Delacorte Press for the eGalley!