Description
Teaching William Shakespeare? This Shakespeare resource bundle will be your best friend!
A rundown of what is in your Shakespeare Resource Bundle:
✨ A full unit for any play
✨ 30-minute adapted scripts for 8 of William Shakespeare's plays
✨ Resources for teaching Shakespeare's language
✨ Two best-selling Escape Rooms
✨ Additional support for academic writing (grades 6-10)
If you are looking to add rigor and increase engagement in your drama unit, look no further.
Students will:
✨ Study Shakespeare's language and style
✨ Act in an abridged Shakespeare play
✨ Play escape room games to review key concepts

What teachers like you are saying about the Shakespeare resource bundle: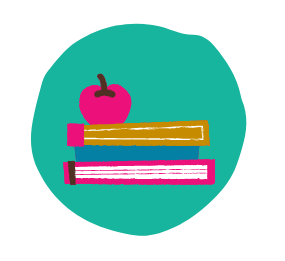 Kelli H.
"AMAZING! This really helped my students to understand and enjoy Shakespeare, especially the escape rooms. All the activities and scripts are high quality, useful, and fun. Thank you!"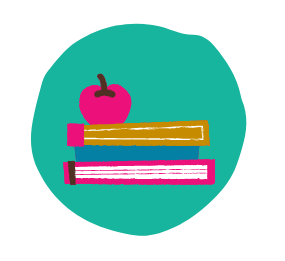 TeachingOnCaffeine
"Thank you for the time, energy, and creativity that went into this, and thank you so much for sharing!"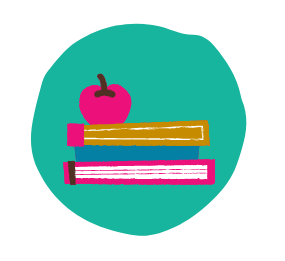 Melissa D.
"Great ideas, and super convenient to use and integrate into the classroom."
What's included
About your resource
Feedback & followers
What's included
Your Shakespeare resource bundle includes:
Introduction to Shakespeare Escape Room – introduce Shakespeare's life, the Globe Theatre, and Elizabethan London in a digital escape room
⭐ Nine core texts providing an overview of The Globe Theatre, William Shakespeare's life, and Elizabethan London
⭐ Supplementary texts and puzzles to enrich student understanding of the parts of the Globe and Elizabethan trades
⭐ Complete digital capability (site & form linked in resource)
⭐ Elizabethan Fact Sheet & Questions for extended research
⭐ A quiz
⭐ Student Notes Sheets
⭐ A full Teacher's Guide with set-up options, a printing checklist, and an Answer Key
⭐ A poster for your door. 😉
Shakespeare in 30: 8 play Bundle – includes 8 plays abridged and adapted for teens to tackle in half an hour
⭐ A full teacher's guide
⭐ An editable script
⭐ Shakespeare's language worksheets
⭐ Editable extension activities
Shakespeare's language webquest – students understand Shakespeare's contributions to English, his vocabulary, the rhythm of iambic pentameter, & key grammatical points
⭐ Bell ringer task
⭐ Webquest
⭐ Independent practice activity
⭐ Answer key
⭐ Shakespeare's grammar presentation & practice
Shakespeare & STEM creative writing – students write a friendly letter to Shakespeare to describe an invention or innovation that has happened since his lifetime
⭐ Project page with description, rubric, & editable brainstorming sheet
⭐ Choice of points-based or standards-based rubrics (editable)
⭐ Low-print options
Using source quotes in literary analysis – introduce integrating sources in literary analysis, using the format of ICE
⭐ A scaffolded introduction with examples and practice for integrating citations
⭐ Independent practice with ready rubrics
⭐ Suggested answers
⭐ Two layout suggestions for your ISNs
⭐ A fully-editable version of the homework assignment and quiz option
⭐ Bell ringers for Romeo & Juliet
Romeo & Juliet Escape Room – a series of puzzles covering plot, character, figurative language, conflict, & quote identification
⭐ Four tasks (plot, character, quotes, and close reading) with instructions & clues
⭐ Four station cards
⭐ "You've Been Poisoned!" cards (for optional increased difficulty)
⭐ Student Answer Sheets
⭐ A full Teacher's Guide with set-up options, a printing checklist, and an Answer Key
⭐ A poster for your door. 😉
Drama unit for interactive notebooks – resources for helping you set up a drama unit in Interactive Notebooks for older students
⭐ Set-up PPT fot ISNs
⭐ Editable Unit Calendar (for you), Unit Overview (for your students), and Rubrics for ISNs
⭐ Detailed explanations and templates for five spread types
⭐ Lesson & foldable on Dramatic Plot Structure
⭐ Drama Terms Foldables and Quiz
⭐ Literary Quote Analysis Introduction, Editable HW, and quiz sheets
⭐ Four acting mini-lessons: Parts of the Stage, Blocking, Dramatic Space/Levels, and Using the Voice.
⭐ Character Foldable & Essay w/Rubric
⭐ Information and resources for directing a class play
⭐ Improv ideas for the ELA classroom
⭐ Drama Terms Bingo
⭐ Reader's Theatre Activity (editable)
⭐ Program Template for Drama, Music, Graduations, and More (editable)
About your resource
Feedback & followers