Picture Us in the Light – Kelly Loy Gilbert
Danny Cheng has always known his parents have secrets. But when he discovers a taped-up box in his father's closet filled with old letters and a file on a powerful Silicon Valley family, he realizes there's much more to his family's past than he ever imagined.
Danny has been an artist for as long as he can remember and it seems his path is set, with a scholarship to RISD and his family's blessing to pursue the career he's always dreamed of. Still, contemplating a future without his best friend, Harry Wong, by his side makes Danny feel a panic he can barely put into words. Harry and Danny's lives are deeply intertwined and as they approach the one-year anniversary of a tragedy that shook their friend group to its core, Danny can't stop asking himself if Harry is truly in love with his girlfriend, Regina Chan.
When Danny digs deeper into his parents' past, he uncovers a secret that disturbs the foundations of his family history. As he investigates, the carefully constructed facade his parents have maintained begins to crumble. With everything he loves in danger of being stripped away, Danny must face the ghosts of the past in order to build a future that belongs to him. (description from NetGalley)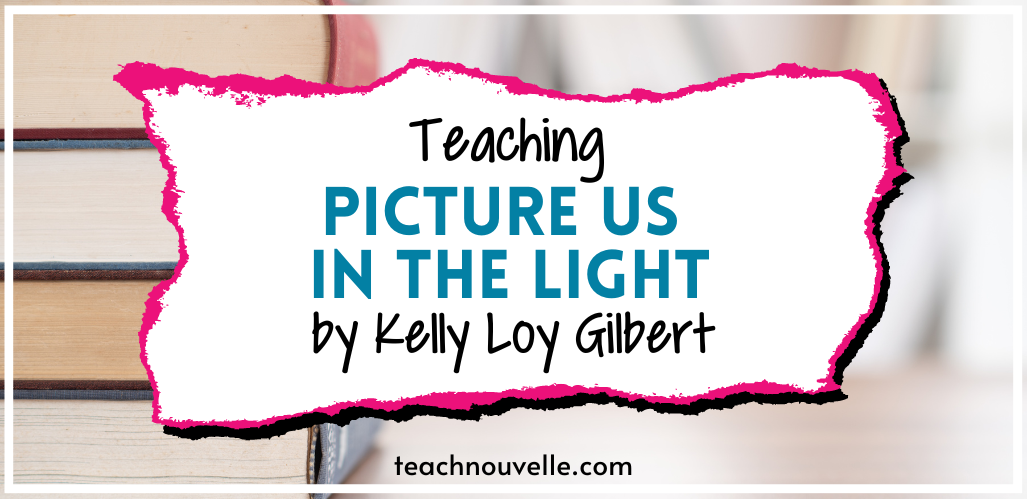 Thoughts
Have you ever had that feeling when you read about a character's biggest insecurities on the page, that you're really learning about yourself? That was a gut-punch to me as a read Picture Us in the Light. I mean, I requested this galley because it featured an LGBTQ+ protagonist of color, written by a woman of color. That's what I came for. But I found another layer that really blew my mind: Danny's Imposter Syndrome.
In the first few pages of the novel, we discover that, even though Danny got into RISD, he hasn't drawn anything in a year. Every time he puts his pencil to the page, he hears a critical inner voice (which he's named Mr. X) telling him that he's not good enough to be an artist:
"Anyway. Lately, I'm a reverse Midas, everything I touch turning to crap, and so good old Mr. X has been louder lately: You're a fraud, you peaked, it's all downhill from here. The world doesn't need your art. Get a real job. But now I have concrete proof I'm not a fraud, or at the very least I'm a very convincing one. Which should change everything, right? The fog should lift."
Unfortunately, as everyone who's ever had this sort of voice knows, the fog doesn't just lift on command. Even if you give your inner critic a name, it's hard to truly get power over it.
Because we see the story unfold through Danny's eyes, it would be easy for the voice to be all we hear. Kelly Loy Gilbert does an excellent job of fleshing out her secondary characters in Picture Us in the Light, though. We get the ins and outs of Harry's character, and Regina is incredibly well-developed. The novel addresses some in-community prejudices, too, showing the reader that minorities are not monolithic:
"Harry always says my parents are Asian lite – how they've never taken me to China, how they barely taught me Chinese, how they're soft. It bugs me every time. Partly, I'm sure he really does think my parents are Americanized, and in some ways they are, but partly I think it's just that they're from a random town in mainland China. Harry's a snob."
I love this complexity in the relationships between the characters, particularly as they try to overcome a tragedy together.
The plot is fine, just fine, but the characters are really "where it's at" in this novel. Strongly recommended for your high school classroom library.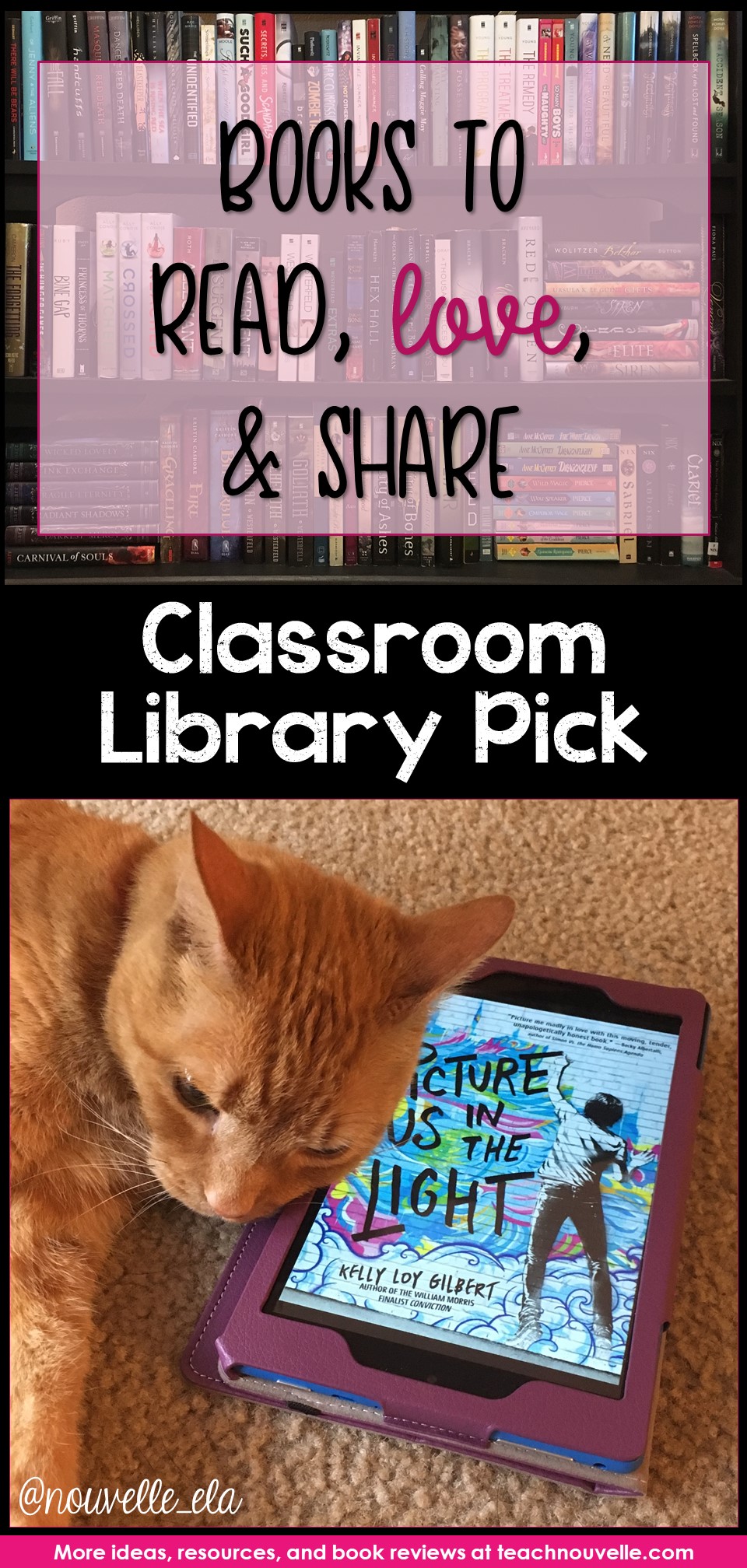 If you'd like to purchase a copy of this novel, please consider using this Amazon Affiliate link: Picture Us In The Light
. I get a small commission from each sale that helps me maintain this site and bring you more great reviews. Keep in touch on Instagram @nouvelle_ela or in comments.
Happy teaching!