Reading, writing, and … exorcisms? That's all before lunch. YA novelist Erin Callahan is here to chat on When Life Gives You Demons by Jennifer Honeybourn. (transcript)


In today's episode…
When Life Gives You Demons
by Jennifer Honeybourn is a new spin on the teenage monster hunter trope. This time, Shelby has been training to be an exorcist, a secret she's kept from everyone but her uncle and absent mother. So, yeah, on top of bio (the worst) and geometry (the worst), she has to come home and study Latin. Stuff happens, Shelby learns stuff – it's a summer romp within a terrifying subgenre of supernatural fiction.
These Show Notes use Amazon Affiliate Links for your convenience.
If you decide to purchase this book, please consider doing so through our affiliate links.
Your support makes this podcast possible.
Episode highlights…
Spoiler-Free
*2:15 Erin shares the inspiration for her novel, The Art of Escaping 
*3:40 Erin's current projects, including a horror novel based on the children's classic Goodnight, Moon.
*6:01 "It's like reading a piece of candy" – Erin
*8:19 We talk Buffy and Supernatural, and how they influenced this book.
Things We Like a Latte:
Erin: Alice Isn't Dead –  A podcast from Nightvale
Danielle: GLOW on Netflix
COMING UP NEXT WEEK:
The Forest Queen by Betsy Cornwell
Spoiler-Informed
*16:58 Danielle and Erin play America's newest game show, "Is. It. FORESHADOWING?"
*20:58 The resolution, and how this book 'raises the stakes.'
*23:58 "Likeable" female protags in YA; is this trend harmful?
Want book recommendations delivered to your inbox?
Sign up for the YA Reads Monthly Newsletter!
More ideas and resources for teachers and librarians…
In this episode, Erin shares that her biggest inspiration for The Art of Escaping was this video. She says,  "When I sat down to write a novel, the first image that came to mind was a teenage girl doing a water tank escape." A fun creative writing exercise could be to have your students find a video that inspires them, and write a poem or short story based on the content.
Erin's other project is a series of blog posts called #yamylife, where she takes a cringe-worthy moment from her youth and rewrites it so that she is the spunky heroine. This could be a great challenge for students, to take an embarrassing incident and reframe it in a positive light.
Danielle and Erin also discuss Britta Lundin's novel Ship It, and Danielle talks about her blog post on Ship It, which she calls "the unreccommendable book". They also chat about their shared love of TV, even though they disagree on the quality of The CW. If you want to some ideas for how to include TV shows in your ELA classroom, check out Danielle's blog post, "15 TV Episodes to Use in the Secondary ELA Classroom."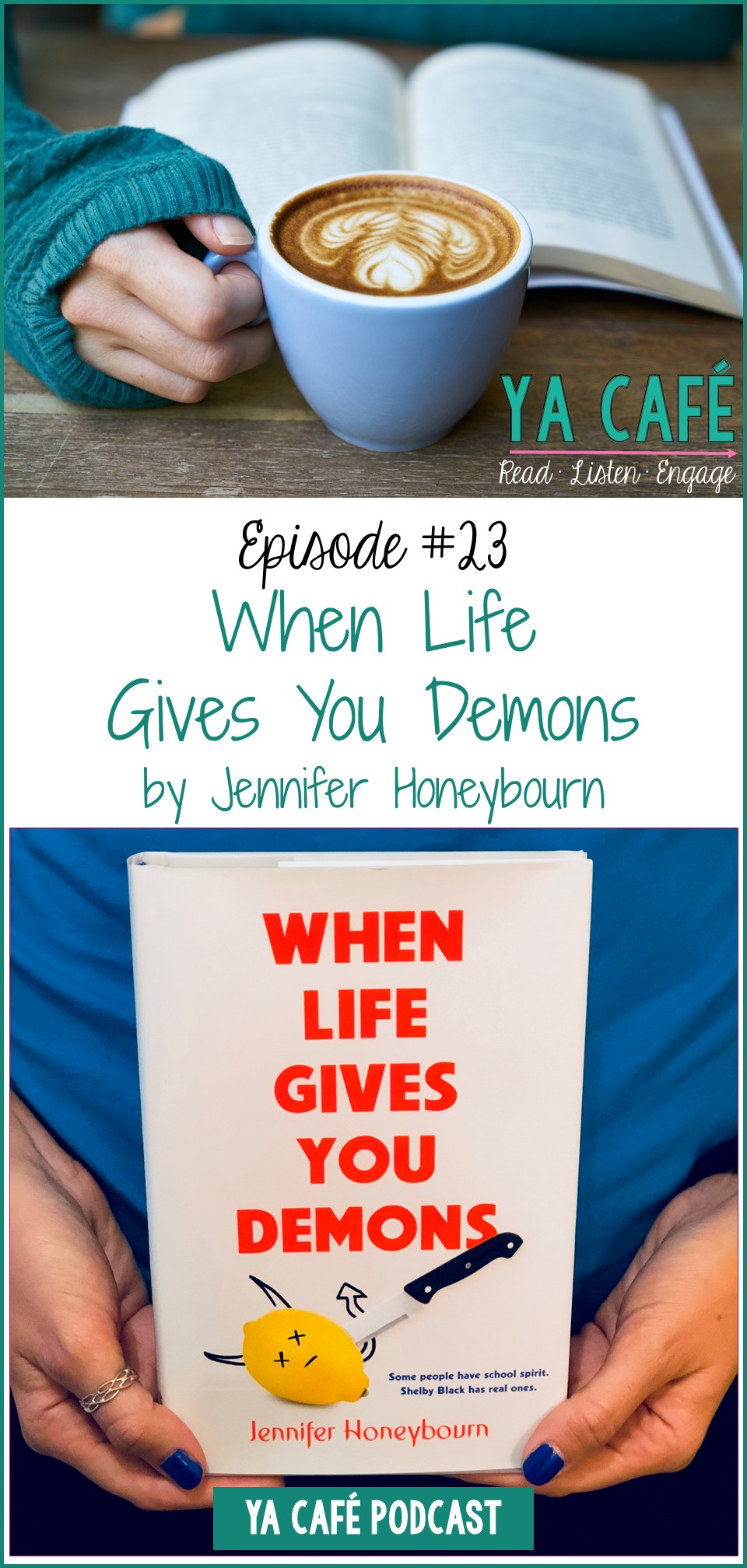 Get in touch with us on Instagram and Twitter at @yacafepodcast or email us at yacafepodcast@gmail.com. We look forward to hearing from you!
Credits…
Hosts: Danielle Hall (who blogs at teachnouvelle.com)
          & Amanda Thrasher (a booklover extraordinaire)
Guests: Erin Callahan, author of The Art of Escaping 
Producer: Leila Hobbs
Music: Matt McCammon
Thank you to Swoon Reads for the review copy!