Looking for new ways to use this classic short story? I'm sharing tips and activities I've learned while teaching Lamb to the Slaughter.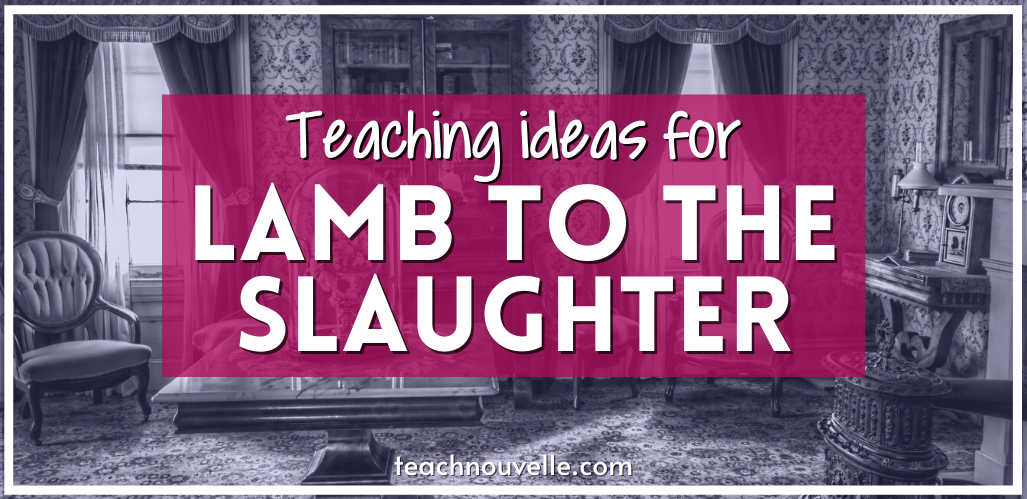 Usually, I'm all about finding contemporary short stories to teach in middle and high school. However, one classic short story my students adore is Roald Dahl's "Lamb to the Slaughter."
In Lamb to the Slaughter, Mrs. Maloney is a pregnant housewife whose husband announces he wants a divorce. In a stupor, she gets a frozen leg of lamb out of the freezer for their dinner, but ends up bashing him over the head with it. The police come to investigate and she plays innocent. Then, she insists they stay for dinner (it's lamb!).
Lamb to the Slaughter pre-reading activities
One of my students' favorite activities of the year is the pre-reading activity for this short story. In my Lamb to the Slaughter Inferences Challenge, students play a young detective trying to solve the murder of Patrick Maloney. They work in teams to make inferences text-by-text, slowly moving through the events of the story. Finally, they're asked to infer what happened to Mr. Maloney.
It's an incredible activity that gets students citing textual evidence right away. Since they're making inferences, they're thinking critically about each piece of the puzzle.
After the activity, they read the story for homework. Anyone that deduces the correct answer is always thoroughly impressed with themselves.
Want even more ideas for teaching short stories? Check out this post!
Want more ideas for teaching INCLUSIVE short stories? I've got you!
Need ideas for teaching figurative language with short stories? Check out this round-up!
Lamb to the Slaughter writing prompts
My favorite writing prompt when teaching Lamb to the Slaughter is to have students write a closing argument in the defense or prosecution of Mrs. Maloney. Honestly, it doesn't matter to me which they pick (we all know she's guilty!), but they have to defend their position with textual evidence.
One year, I even had students who wanted to get up in front of the class and act out their cases, playing a variety of sleazy lawyers. I get it – it's a great case, and you gotta give 'em the ol' Razzle Dazzle!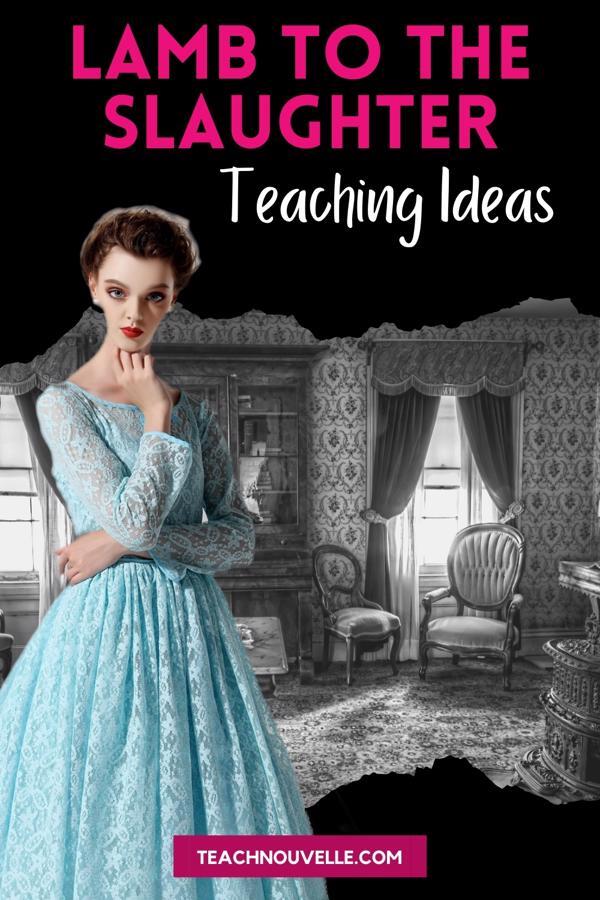 Final Thoughts
I hope you'll try these ideas the next time you're teaching Lamb to the Slaughter 🙂 Let me know how it goes! Comment below or find me on IG @nouvelle_ela.
Happy teaching!