Teaching tips, story recommendations, time-saving resources, everything you need to teach short stories in ELA!
I've thought a lot about teaching short stories over the years. I've designed and redesigned my short story unit, I'm always on the hunt for the latest and greatest short story anthology, and I'm constantly striving to make sure that I'm including not just one perspective, but a chorus of voices.
I think that by having a wide range of contemporary short stories, embracing alternative media (like songs and film), and giving students the tools to embrace their own creativity, you can make short stories relevant, engaging, and memorable for your students.
I tried to make sure that this post has something for every facet of a short story unit, but if you don't find what you're looking for, feel free to reach out 🙂
Short Stories in ELA – Beyond the basics!
If you're teaching classic short stories, I have resources to help you too:
"Lamb to the Slaughter" by Roald Dahl
"The Lady or the Tiger?" by Frank Stockton
"The Monkey's Paw" by W.W. Jacobs
"The Dinner Party" by Mona Gardner
"The Story of an Hour" by Kate Chopin
"The Black Cat" by Edgar Allan Poe
Do you like using short stories to teaching literary elements and ELA concepts? Me too!
I've shared tips and text recommendations for teaching setting, symbolism, metaphors, suspense & pacing, irony, conflict, characterization, and figurative language. Enjoy!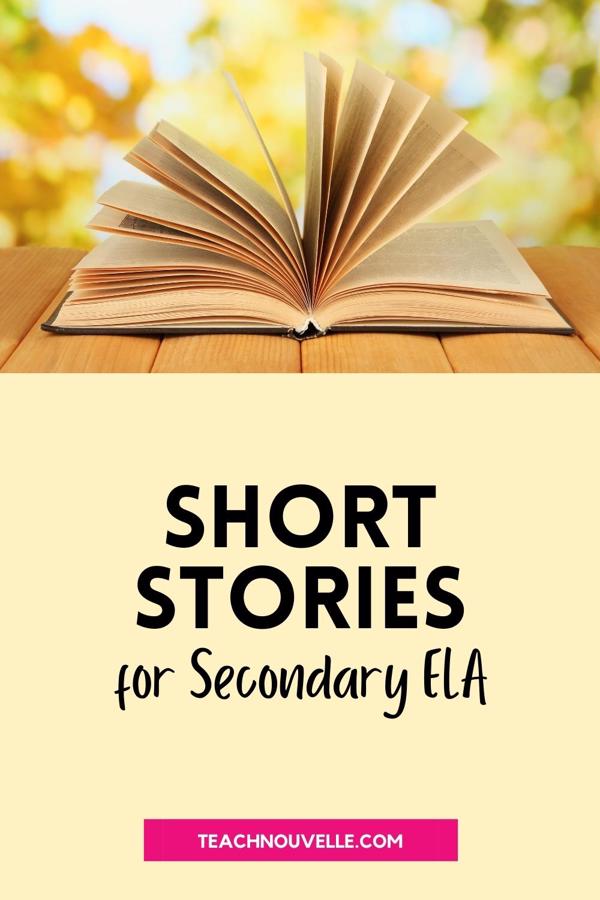 Other Short Texts and Short Mediums for the ELA Classroom:
Last thoughts:
I hope this post filled you with inspiration and excitement for teaching short stories in ELA! Do you have a short story "hack," or a short story that really resonates with your students? Share it below!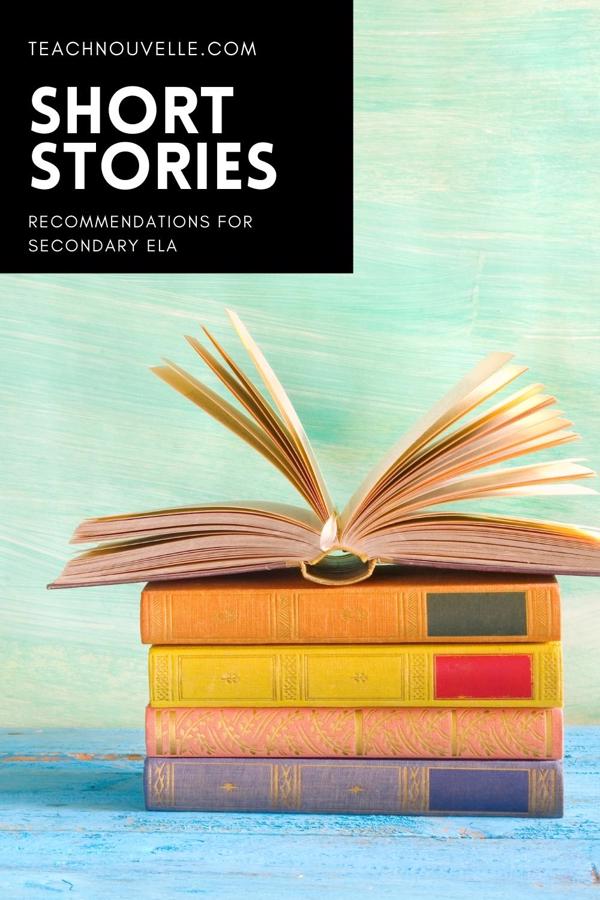 If you use any of these ideas or resources in your classroom, let me know! I'd love to hear a "review" from you and your students. Comment below or reach out on IG @nouvelle_ela 🙂
Happy teaching!