Description
In this creative writing activity, students draw inspiration from a nonfiction article about ten real-world abandoned places! Students choose one as a setting for a piece of Flash Fiction.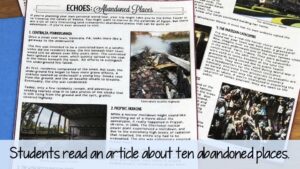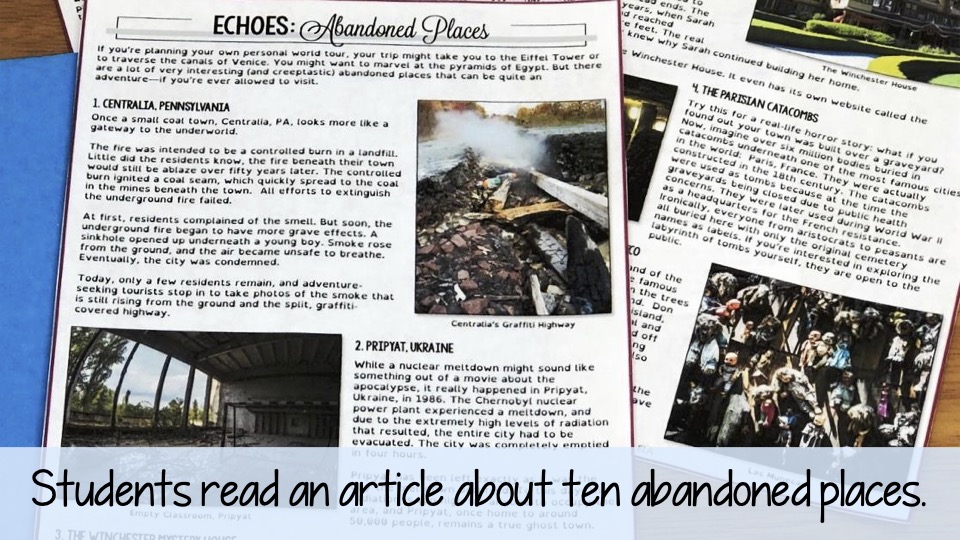 This is a great reading comprehension and creative writing activity for even the most reluctant readers!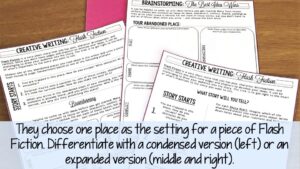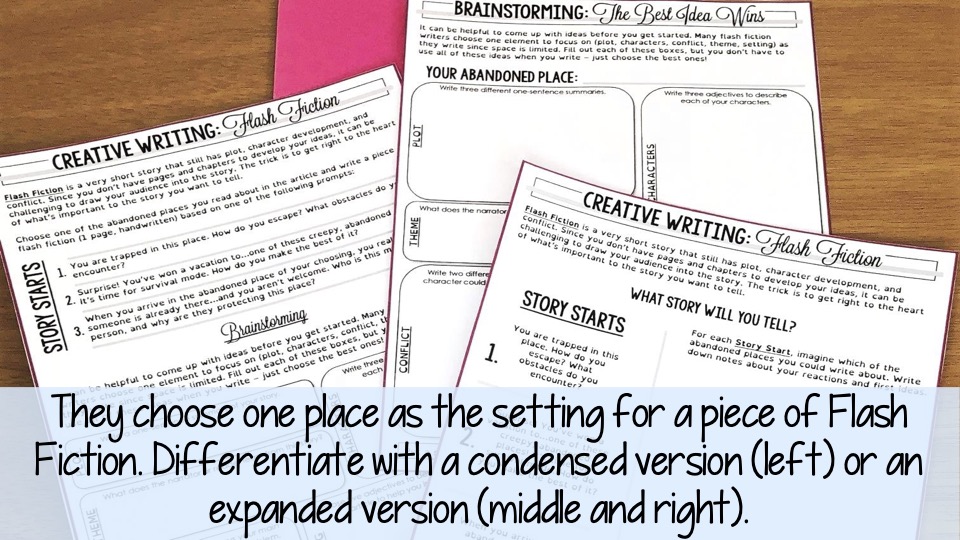 ✅ Nonfiction reading comprehension
✅ Vocabulary in context
✅ Differentiated creative writing activities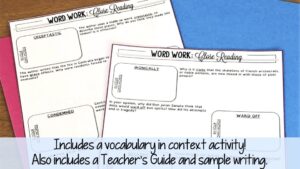 ⭐ Nonfiction reading about ten abandoned places (includes low-ink version)
⭐ Introduction to Flash Fiction and brainstorming worksheet (two versions for differentiation)
⭐ Optional Word Work (vocabulary in context) activity for reading comprehension
⭐ TAG feedback forms
⭐ Teacher's Guide & Answer Key
⭐ Digital use: Includes fillable worksheets via Google Slides & student-facing files to share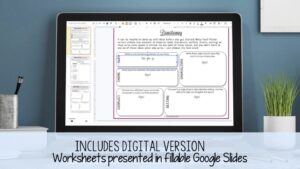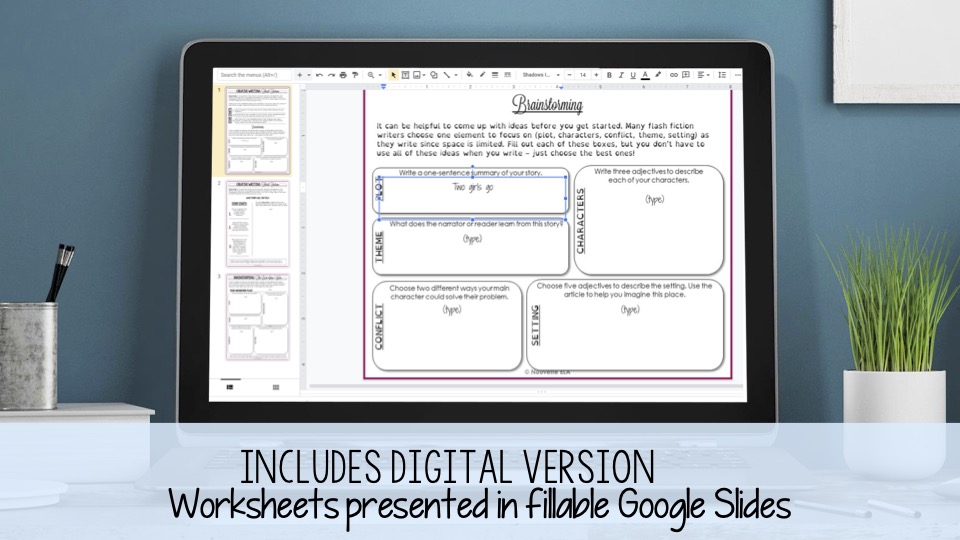 ⭐️⭐️⭐️⭐️⭐️ "This has become a staple resource in my classroom each year. My students LOVE this assignment. High engagement, excellent stories." -The Blue Ribbon Teacher
⭐️⭐️⭐️⭐️⭐️ "This is the perfect segue from narrative writing into the storytelling unit I am starting in Creative Writing!" -Ashley F.
⭐️⭐️⭐️⭐️⭐️ "My students absolutely loved this! My students were engaged and invested in their stories. They were so interested in the abandoned places and found the process easy to navigate. My students said this was their favorite creative writing activity of the year! Thank you for this awesome resource!" -Brittany B.
Your resource contains a PDF of all materials so that you can print-and-go. You also get a slideshow of photos for the abandoned places in case you want to display them via projector.
This is a PDF to preserve fonts, but just display it in "full screen mode" and click through it like any slideshow. Please email me if you have any questions! 🙂
✨This resource also accompanies game #3 of Burnbridge Breakouts, a series of reading intervention escape rooms! Try a sample of this digital escape room here!
Feedback & Followers:
If you enjoy this resource, please log in and leave a review by selecting "Write a Review" under the "Order Details" section of the "Orders" tab. 🙂
You can also follow me for the latest news on products and sales.
If you have any questions, I'd love to hear from you!
-Danielle @Nouvelle_ELA