Are you looking for ways to make your independent reading more engaging? Try these reading response activities!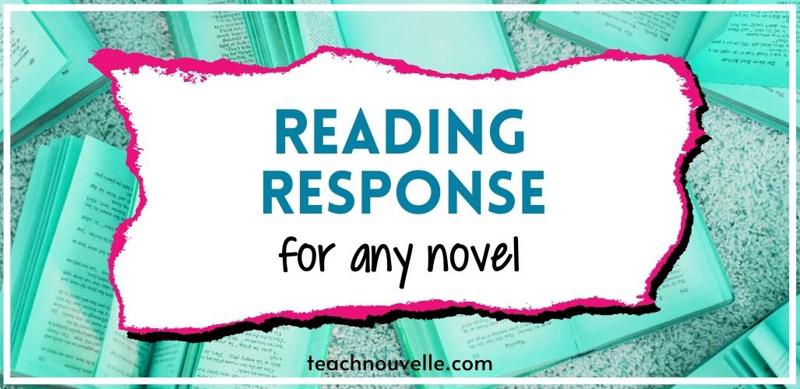 Using reading response activities is a great way to give students choice and help them connect to the texts they read. Middle and high school students want to share their opinions in addition to learning to analyze, and these activities can develop both skill sets.
Creative Reading Response Activities for Secondary ELA
What are reading response activities?
Reading response activities ask students to refer to the text as they make an observation, argument, or prediction. These are useful for independent reading activities and class novels because students ground their writing with supporting details from a fiction or nonfiction text.
Example reading response prompts:
Give an opinion on a character, setting, or plot point
Find an example of foreshadowing and make a prediction
Analyze sensory language in a given passage
Reading response activities are great informal daily writing. They can be short – perhaps 4-6 sentences – and you don't have to grade them! Instead, have students choose 2-3 at the end of the novel to polish up for a grade.
Reading activities for students
Another type of reading response activity is what I like to call "creative reading." Creative Reading asks students to imagine "what if" about a certain aspect of a fiction text. For a moment, they have control over the story. I facilitate these with task cards, but you can also write questions on the board. Again, the goal here is short, informal writing or speaking. These creative reading response activities are a great talking opportunity after a length of time of silent reading.
Example Creative Reading response prompts:
Reimagine a scene in a section you just read with a different character involved. How would that change the story?
Choose a conflict in your novel. What is another way this conflict could have been resolved? How would this change the story?
Choose a scene from the section you just read. What's another way this scene could have ended to make the story more dramatic?
Find all my Creative Reading Activities here!
How do you make independent reading fun?
Give students rich choices. You can work with your media specialist or build your classroom library by (getting books for free). Students want to read current novels and will "buy in" more easily if you help them access contemporary texts. Here's my Big List of Book Recommendations to help you out.

Give students in-class reading time. Yes, it takes work to get behavior in line with silent independent reading. I recommend slowly lengthening the amount of time students read in your class to develop their stamina.

Allow students choice in demonstrating knowledge. This is one reason that independent reading activities like reading response questions are GREAT! Not everyone has to work on the same questions on the same day (or at all). You can give your students prompts and ideas but ultimately let them guide their own writing and reflecting. Grab this Book Talk freebie as one independent reading activity to have in your toolkit.
Learn more about independent reading in my post for the Secondary English Coffee Shop.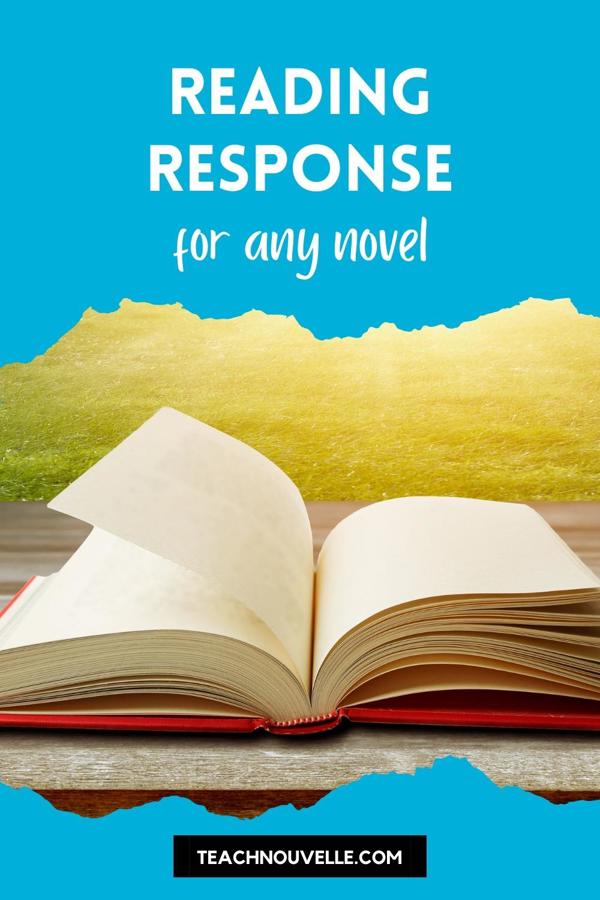 Key Takeaways:
Increase reading engagement with student choice
Develop predictive and analytical skills
Add in opportunities for students to be creative
What are your favorite reading response activities? Do you use independent reading in your classroom? I'd love to hear from you!
Happy teaching!