Creating a museum exhibit in your middle or high school ELA classroom is easy and fun with these step-by-step tips and ideas.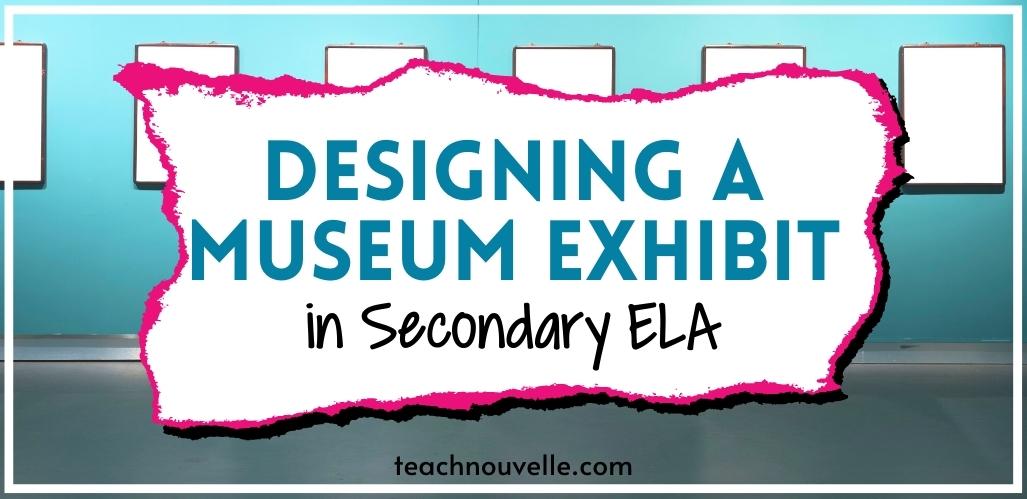 Let's talk about how to turn a classroom into a museum! Creating a museum exhibit is a great way to provide student choice in any subject area, and Secondary ELA is no exception. A classroom museum project can hit so many standards, all while transforming your classroom for the day.
What does a great classroom museum project accomplish?
Any museum project asks students to zoom in on a person, object, or event and showcase it in a way that's interesting to a passerby. This means that students are researching and curating information. Since they can't say everything in their museum exhibit, they'll be selecting the main idea and choosing important supporting details. Sounds like something an ELA teacher can get behind, right?
Ideas for Creating a Museum Exhibit in ELA
1. Biography Project
Students select a person from a list or from some sort of prompt. Since this is ELA, you can imagine how "American Writers" or "Women Writers" would make for an interesting set of museum exhibits! Each student researches one person and designs their exhibit. For middle school, I definitely recommend setting this up as a wax museum, with students able to dress up for the session. They can prepare a short speech to perform when museum-goers push a button.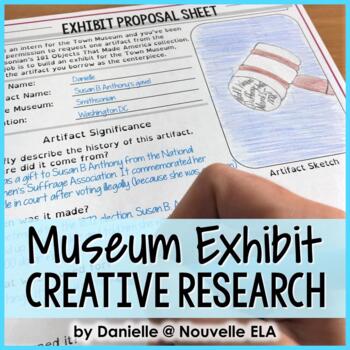 If you want to focus on objects, check out this project based on the Smithsonian's 101 Objects that Made America. Students read an informational text about the collection before viewing the objects digitally. Then, they choose one object and complete more research about it. This is a great short-form research project, and students can share their findings in a Gallery Walk.
3. The Class Novel Museum
Turn any class novel into a museum! This is an excellent way for students to deep dive on characters, places, and objects from a novel. For example, some choices from Lord of the Flies might be the broken glasses, the conch, and the firepit. Students prepare synopses about the symbolism and importance of each topic in the book. This makes for a fun final project.
Create a museum exhibit rubric
How do you grade a classroom museum project? I like to grade three areas: research, presentation, and peer feedback.
Research – Your research requirements will depend a lot on the type of museum exhibit your students make. For the Class Novel Museum, for example, reading the book was the research! If you do a biography wax museum, you'll want to make sure each student is researching a similar scope of information.
Presentation – My students always benefit from a minimum list of components. You may want to require at least one visual and 2 paragraphs of writing at each station. Other interesting components could be a bolded quote to attract attention to the display, some sort of activity for museum-goers to do, etc.
Peer Feedback – My favorite way to promote peer feedback is to have a Guest Book at each exhibit. Then, I ask students to give a certain amount of written feedback as they tour exhibits. You can manage this further by assigning exhibit numbers and making sure each exhibit gets feedback from three students, for example. Get tips on teaching effective peer feedback.
Inviting guests to your classroom museum exhibit
A museum exhibit project is a great time to bring outsiders into your classroom. This could be another grade or class section, depending on your project. It could be other teachers in the school, community members, and parents. Even one or two guests can really change the energy in the room!
Anytime guests come to your class, you've got an opportunity for students to write invitations and thank you notes. This is just one more bonus of these types of projects!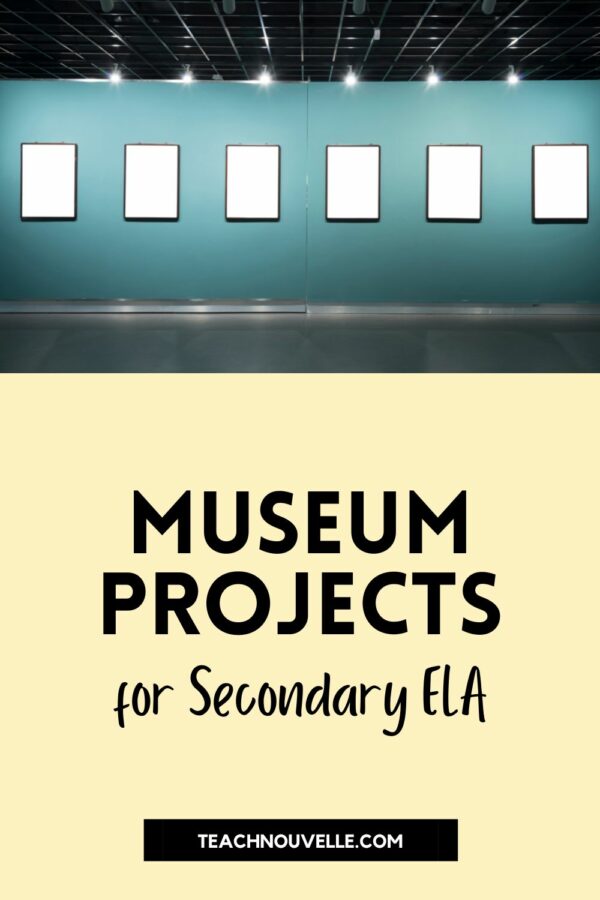 Final thoughts:
I hope this post has gotten you excited to try creating a museum exhibit with your students! I have even more ideas for engaging differentiated research projects in this post 🙂
What kinds of research projects do your students love? Comment below or reach out on IG @nouvelle_ELA
Happy teaching!