Description
Are you looking for a way to celebrate ✨Women's History Month✨ and have awesome classroom decor? The Women's History Poster Set includes nine illustrations of famous women and an inspirational quote. You also get an optional writing activity!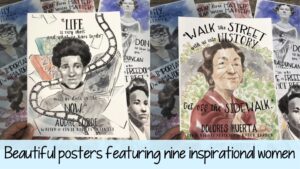 The women included are…
✨ Maya Lin,
✨ Audre Lorde,
✨ Ella Baker,
✨ Sonia Sotomayor,
✨ Patsy Mink,
✨ Isadora Duncan,
✨ Laverne Cox,
✨ Bessie Coleman,
✨ and Dolores Huerta.
Files are high resolution and can print up to 16×20.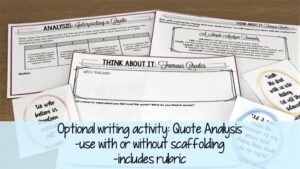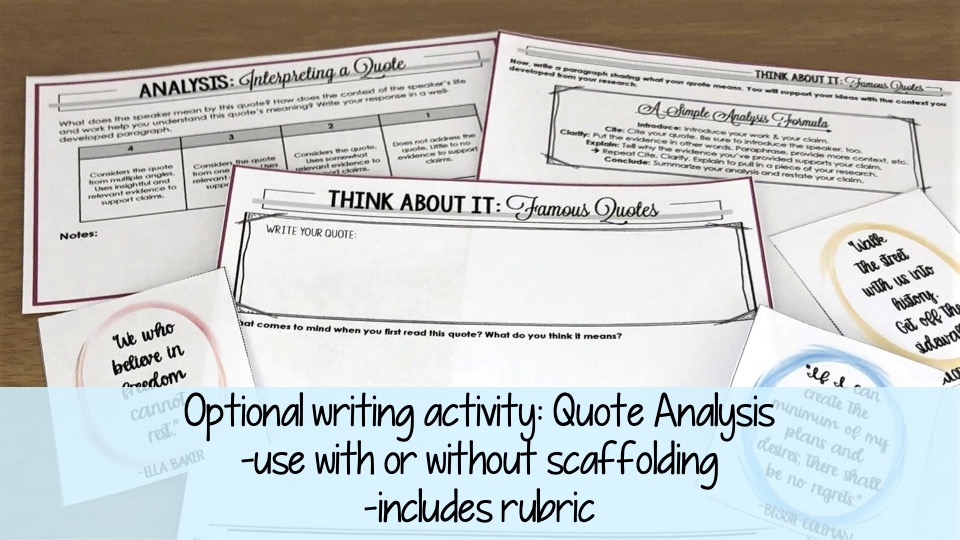 ✨ Nine posters with portraits and quotes
✨ Scaffolded quote analysis (optional)
✨ Holistic Rubric
✨ Quote cards for student reference
✨ Teacher's Guide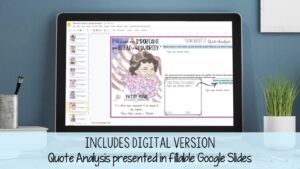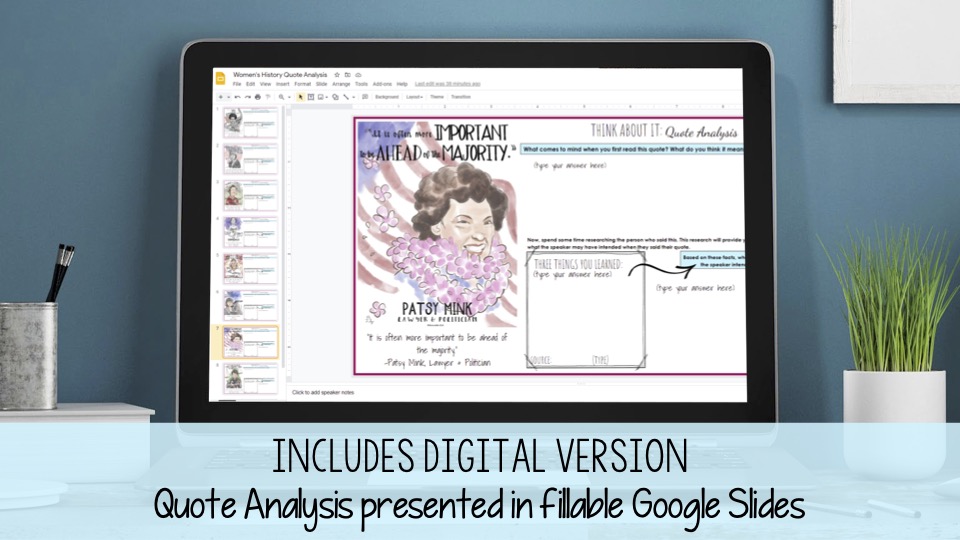 What's even better than this poster set? This Women's History Month BUNDLE, which includes this poster set among other incredible resources you can use for WHM or any time of year!
⭐️⭐️⭐️⭐️⭐️ "Love, love, love these posters! The artwork is beautiful, the font is readable, and printing it at home didn't use up all my color ink. Great buy for hallway bulletin boards." -Naomi B.
⭐️⭐️⭐️⭐️⭐️ "This resource was awesome at highlighting relevant women and their powerful quotes. I used this for Women's History Month but will make it a year round bulletin board for diversity as well." -koolEDU
⭐️⭐️⭐️⭐️⭐️ "These posters have helped students feel included and cared for in class. They love the illustrations and had a lot of fun reading the quotes. Great way to add color into a middle school classroom!" -Katelin H.
Your Women's History Poster Set resource contains a .pdf of the Teacher's Guide and activities and nine .jpg files. This resource is not editable.
Please let me know if you have any questions! You can always email me at nouvelle.ela@gmail.com. 🙂
Feedback & Followers:
If you enjoy the Women's History Poster Set, please log in and leave a review by selecting "Write a Review" under the "Order Details" section of the "Orders" tab. 🙂
You can also follow me for the latest news on products and sales.
If you have any questions, I'd love to hear from you!
-Danielle @Nouvelle_ELA