Description
Celebrate Women's History Month with this cross-curricular bundle. This bundle includes fiction, nonfiction, and poetry resources for celebrating Women's History Month in ELA.
You'll also get book recommendations, posters, a research project, and more in this Women's History bundle!
✅ Women's Poetry Bell Ringers – 30 poetry bell ringers to help your students practice identifying elements of poetry, analyzing a poet's purpose, and creating poems in different styles.
✅ Women at the Battle of Gettysburg Informational Text – A nonfiction article about Women at the Battle of Gettysburg and accompanying reading comprehension activities and assessments. It targets the text structure standard with options for differentiation.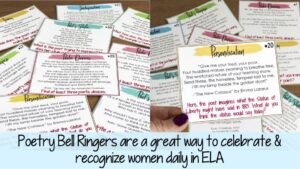 ✅ Teen Environmental Leaders – 3 biographical articles about amazing young women and environmental activists Autumn Peltier, Mari Copeny, and Isra Hirsi. Perfect for social studies and environmental science!
✅ Portrait of a Researcher Informational Text & Women in STEM research project – This informational text presents Dr. Kizzmekia Corbett, an immunologist working on a cure for COVID-19. Students use the text as a model in writing their own profile of a researcher.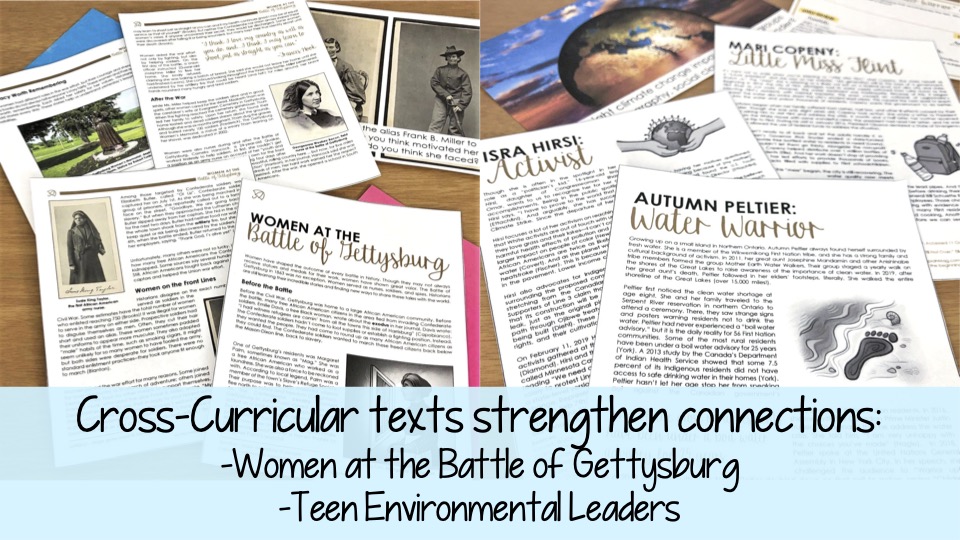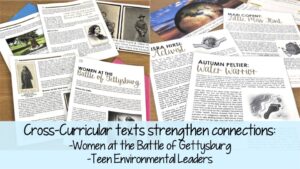 ✅ Women's History Poster Set – nine beautiful prints to celebrate Women's History Month in your classroom. Each print features a portrait and a quote. The women included are Maya Lin, Audre Lorde, Ella Baker, Sonia Sotomayor, Patsy Mink, Isadora Duncan, Laverne Cox, Bessie Coleman, and Dolores Huerta.
✅ Strong female YA protagonists for your classroom library – Teaching ideas for seven YA books with strong female protagonists. Each book recommendation includes a summary, teaching ideas, and links to additional resources.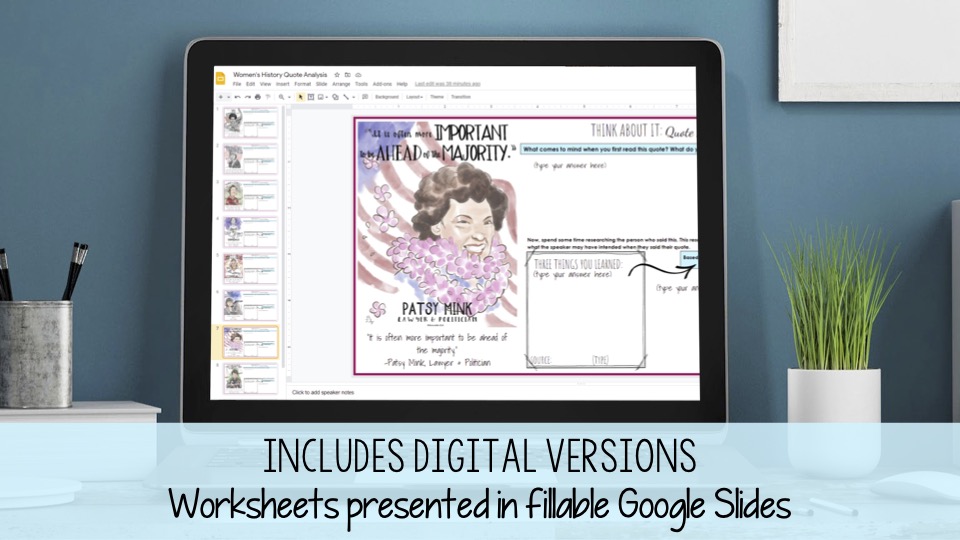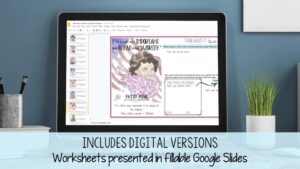 Your resource is a .zip file. Each resource has digital components to facilitate 1:1, hybrid, and remote learning. Please let me know if you have any questions! You can always email me at nouvelle.ela@gmail.com. 🙂
Feedback & Followers:
If you enjoy this Women's History Month Bundle, please log in and leave a review by selecting "Write a Review" under the "Order Details" section of the "Orders" tab. 🙂
You can also follow me for the latest news on products and sales.
If you have any questions, I'd love to hear from you!
-Danielle @Nouvelle_ELA