Description
Teaching symbolism can be tricky, but symbolism activities like this one HOOK your students and help them engage with any text. This is a sweet introduction to symbolism that your students will remember long after the candy is gone.
✨ Grab a SWEET freebie of this resource in the product description of this listing ✨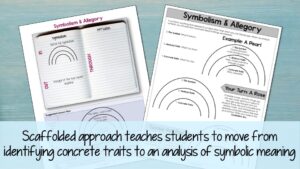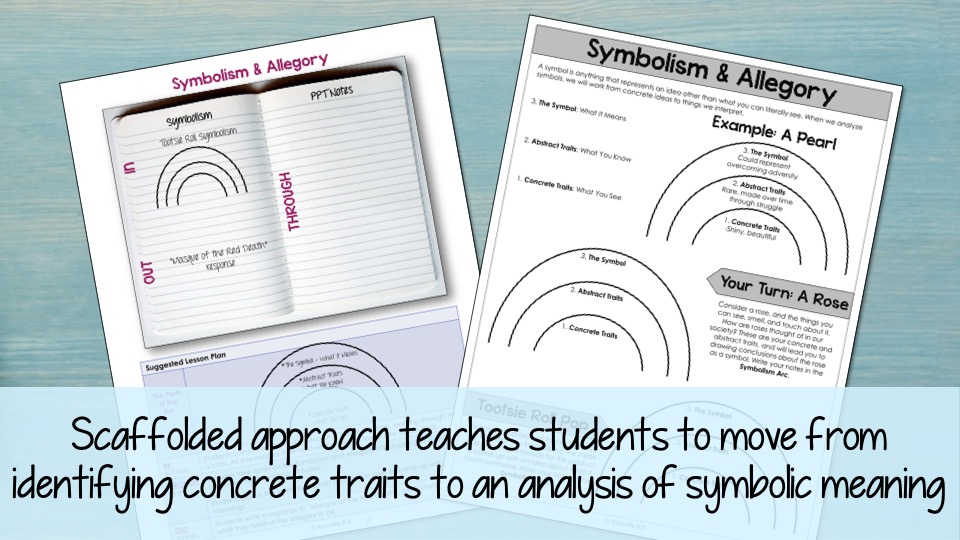 ✨ An anticipatory set using Tootsie Roll Pops (or Blow Pops) as a symbolism activity
✨ Symbolism & Allegory PPT (editable)
✨ Symbolism lesson plan & student sample
✨ Guided notes and student practice (Interactive Notebooks)
✨ Traditional worksheet version
✨ Digital version optimized for landscape
✨ Plain-text version for screen readers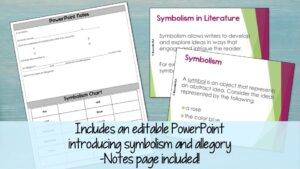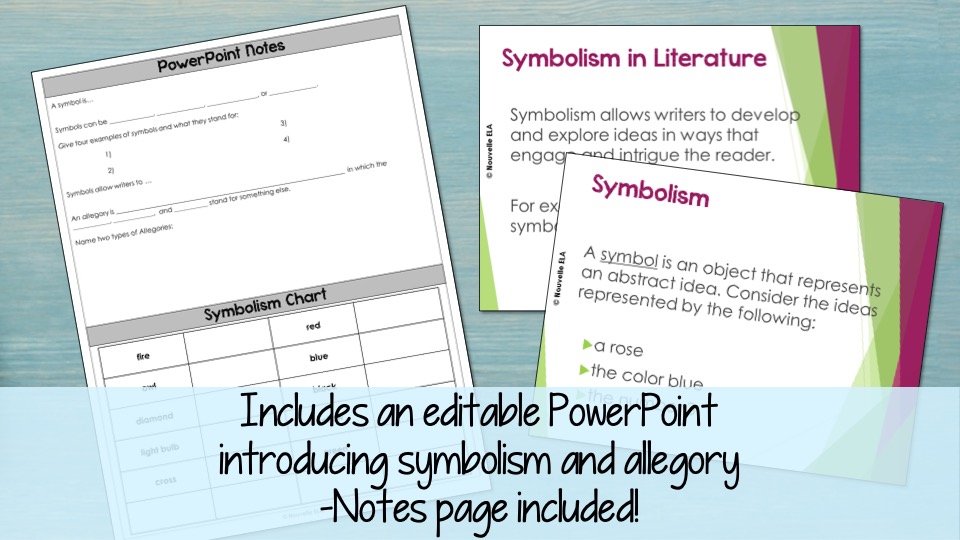 ⭐️ I use this with "Masque of the Red Death" by Edgar Allan Poe, but it is not text-specific. You can use it with any short story or novel or as a stand-alone lesson.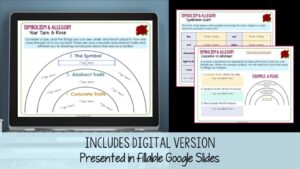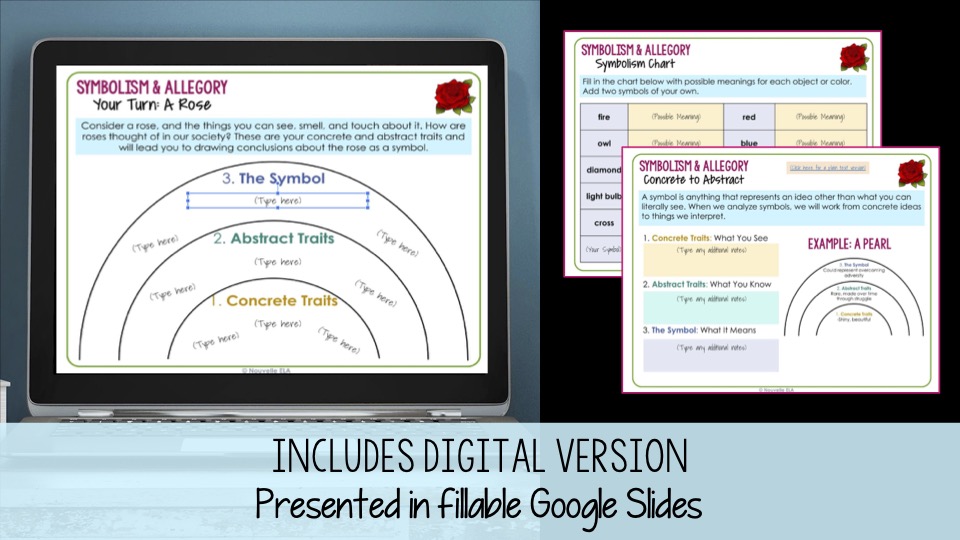 ⭐️⭐️⭐️⭐️⭐️ "Love this lesson to help me re-teach symbolism and introduce allegory! Works great with my 8th graders and very engaging!" -Patricia V.
⭐️⭐️⭐️⭐️⭐️ "Excellent lesson on symbolism and allegory.  When candy is involved, you know it's a winner.  Great visual makes it easy to recall later in the year." -Valerie P.
⭐️⭐️⭐️⭐️⭐️ "I love, love, love this!! I have used it several times to introduce symbolism to both my Freshmen and my American Novel class. It is very creative and practical." -Deborah B.
Your download is a .zip file that contains a presentation and handouts/foldables. The .pdf of the lesson and worksheets is print-and-go and not editable.
You can edit the presentation in its entirety. If you plan to edit, you'll need to download KG Cold Coffee (free for classroom use) or replace the headers with the font of your choice.
Instructions for use and copyright information are included in this resource. Feel free to email me at nouvelle.ela@gmail.com if you have any questions. 🙂
This teaching symbolism product is part of my Short Stories Unit for Interactive Notebooks!
Feedback & Followers:
If you enjoy the Teaching Symbolism and Allegory – Introduction Activity & PowerPoint resource, please log in and leave a review by selecting "Write a Review" under the "Order Details" section of the "Orders" tab. 🙂
You can also follow me for the latest news on products and sales.
If you have any questions, I'd love to hear from you!
-Danielle @Nouvelle_ELA