Description
Bring poetry to life in your classroom with these poetry bell ringers! This set of 30 poetry bell ringers will help your students practice a wide range of poetry devices and help improve their poetry writing.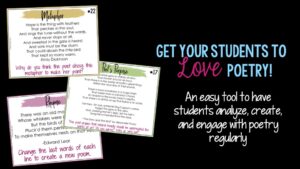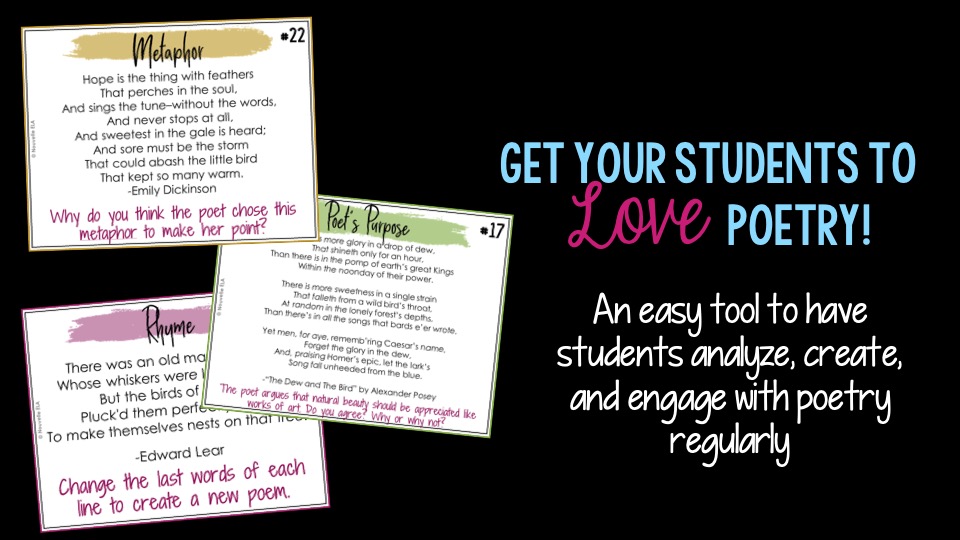 Set your students up for poetry writing success with these incredible poetry warm-ups. These poetry activities are all different and engaging, so even students who "don't like poetry" will find an activity they can enjoy!
✨ Try a week of poetry bell ringers here✨
Use these poetry activities to…
⭐ Help your students practice identifying poetic devices and figurative language
⭐ Analyze a poet's purpose,
⭐ Create poems in a wide range of styles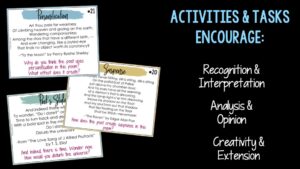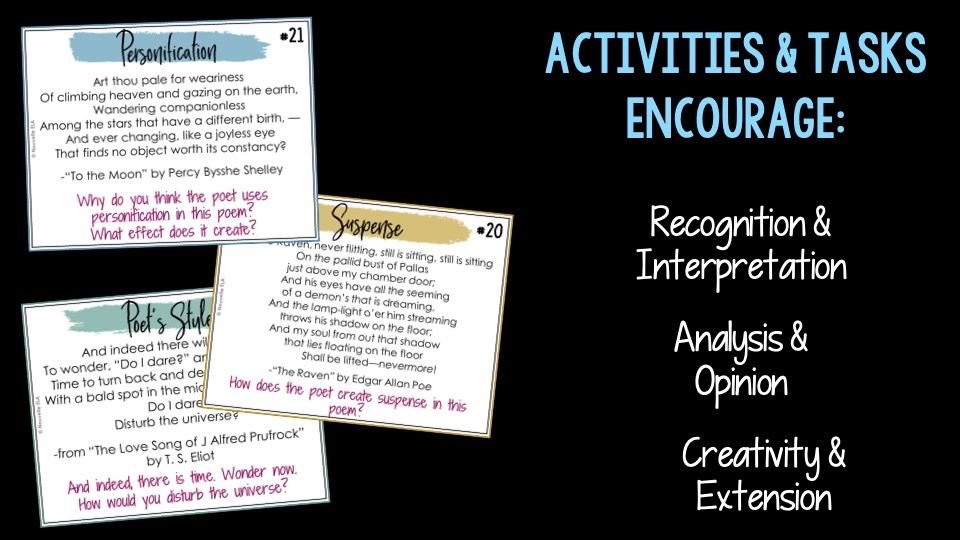 Each bell ringer uses an excerpt from a classic poem or song as a model to drive student engagement.
✅ Activities for recognition and interpretation
✅ Activities for analysis and opinion
✅ Activities for creativity and extension
✅ 30 exercises based on classic poems (use as bellringers, task cards, or test reviews)
✅ Suggested Answers
✅ Two versions of a recording sheet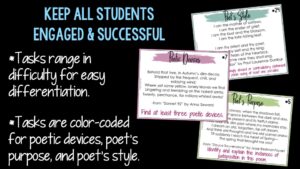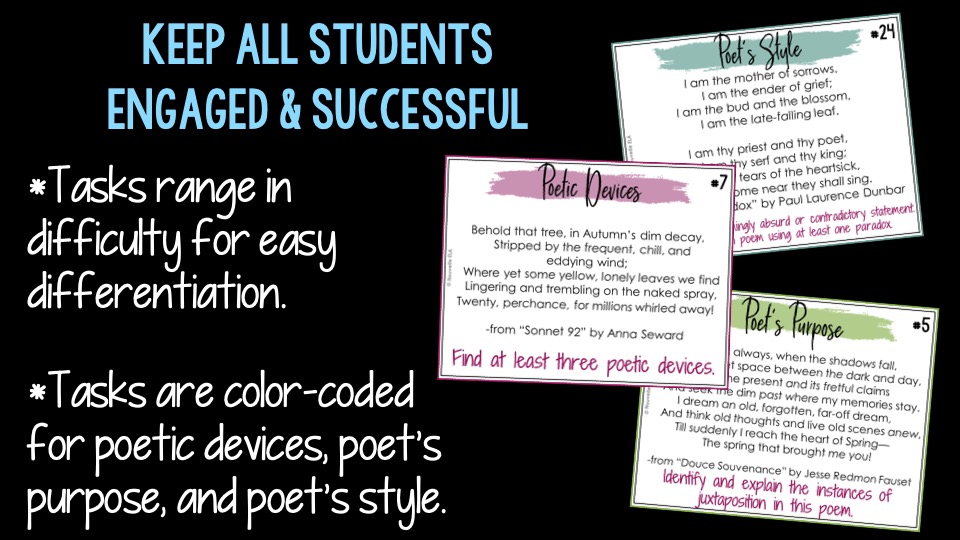 If you are finding it difficult to fit poetry into your lessons, then these poetry bell ringers are perfect for you! You'll save time with these no-prep poetry activities, and see an improvement in your students' poetry writing.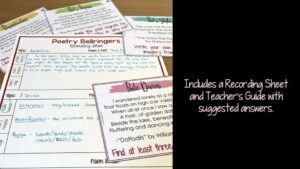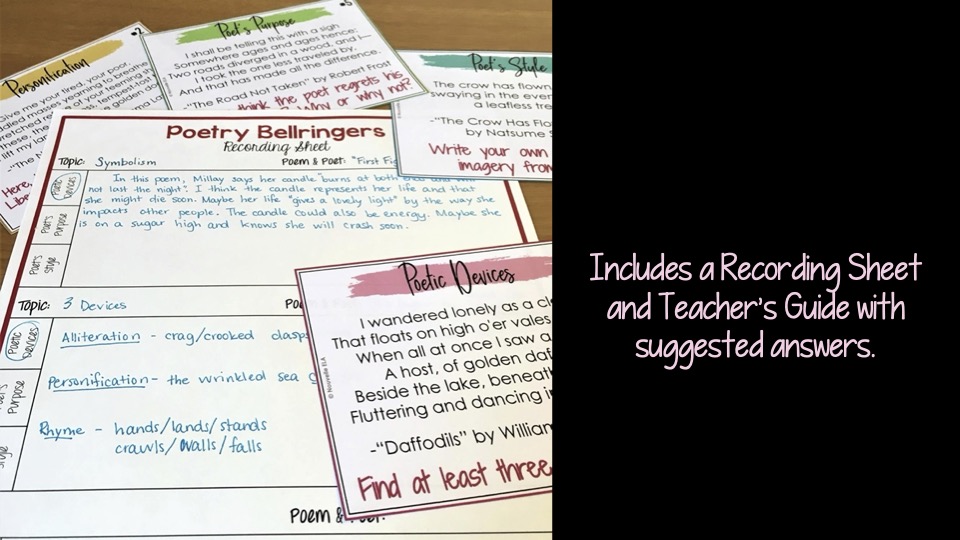 You can get this product and ALL of my poetry resources in this bundle for a 30% discount and free access to all future poetry resources!
You can also check out the Poetry Bell Ringers BUNDLE and the rest of my Poetry Resources in my store.
Your download is a .zip file containing the resources described above. You get a .pdf version of the bellringers that you can display as a slideshow or print out.
You also get .jpg versions of the poetry bell ringers that you can use with a SMARTboard or similar set-up.
Instructions for use and copyright information are included in this resource. Feel free to email me at nouvelle.ela@gmail.com if you have any questions. 🙂
Feedback & Followers:
If you enjoy these poetry bell ringers, please log in and leave a review by selecting "Write a Review" under the "Order Details" section of the "Orders" tab. 🙂
You can also follow me for the latest news on products and sales.
If you have any questions, I'd love to hear from you!
-Danielle @Nouvelle_ELA