Join us this week as we discuss Internment by Samira Ahmed, a gripping book with a dark vision of a future that is too close for comfort. (Transcript)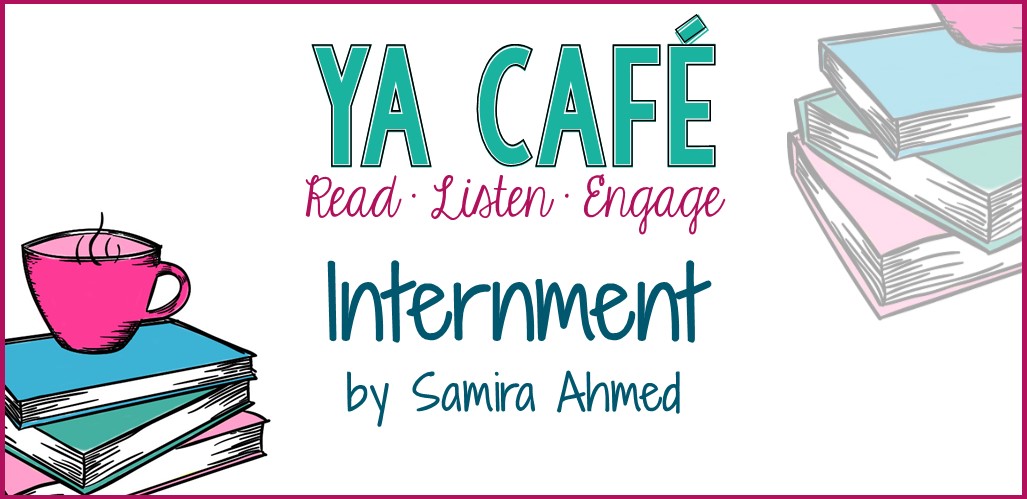 In today's episode…
Internment is a look at a horrifying near-future United States in which Islamophobia and fear-mongering have won. As their freedoms are stripped away, Muslims are registered and eventually rounded up as the first internment camp is opened. Layla and her family are sent to live at Mobius, passing the site of Manzanar on the way. Layla knows that history has shown us just how much hate and fear can divide the country. And even though her parents want her to keep her head down, Layla wants to find a way to make her voice heard.
These Show Notes use Amazon Affiliate Links for your convenience.
If you decide to purchase this book, please consider doing so through our affiliate links.
Your support makes this podcast possible.
Episode highlights…
Spoiler-Free
*1:03 This book is not fantasy
*4:14 Layla's "before" world
*7:17 "I wonder if others felt this way? The Japanese Americans who were imprisoned during World War II, did they also feel this surreal separation from the experiences, like they were detached from their bodies watching themselves enter this camp like ghosts, shades of who they were? Did they ever wonder how long they would be here? Could they have imagined it would be years? Did some try to block it all out, compartmentalize, imagine that it was only one more day? Because we aren't even through this giant electronic gate yet, and I feel like my real life is already a million miles away."
*8:16 The census aspect, and how timely that felt
Things We Like A Latte
Danielle – Ink Knows No Borders edited by Patrice Vecchione and Alyssa Raymond, a compilation of poetry about the immigrant and refugee experience. (Thank you to 7 Stories Press for sending us a copy!)
Amanda – The podcast Sleep With Me
COMING UP NEXT WEEK: Ms. Marvel Vol. 1: No Normal by G. Willow Wilson
ORDER YOUR COPY TODAY!
Spoiler-Informed
*14:09 The Minders
*16:83 The lovestory that didn't happen
*23:21 "We shall bear witness on the night of destiny as a hush descends and a prayer rises. There's only the listening then, to the beating heart of the earth and the flashes of thunderous light in the heavens." 
"You are the beating heart of the earth."
Want book recommendations delivered to your inbox?
Sign up for the YA Reads Monthly Newsletter!
More ideas and resources for teachers and librarians…
If you want more books like this for your classroom library, or you want to facilitate conversations about immigration you can check out Danielle's blog post on Sharing Immigrant Voices. Also up on Danielle's blog is a review of Samira Ahmed's first book, Love, Hate, and Other Filters.
Another YA new release that touches on immigration in a very unique way is We Set the Dark on Fire by Tehlor Kay Mejia.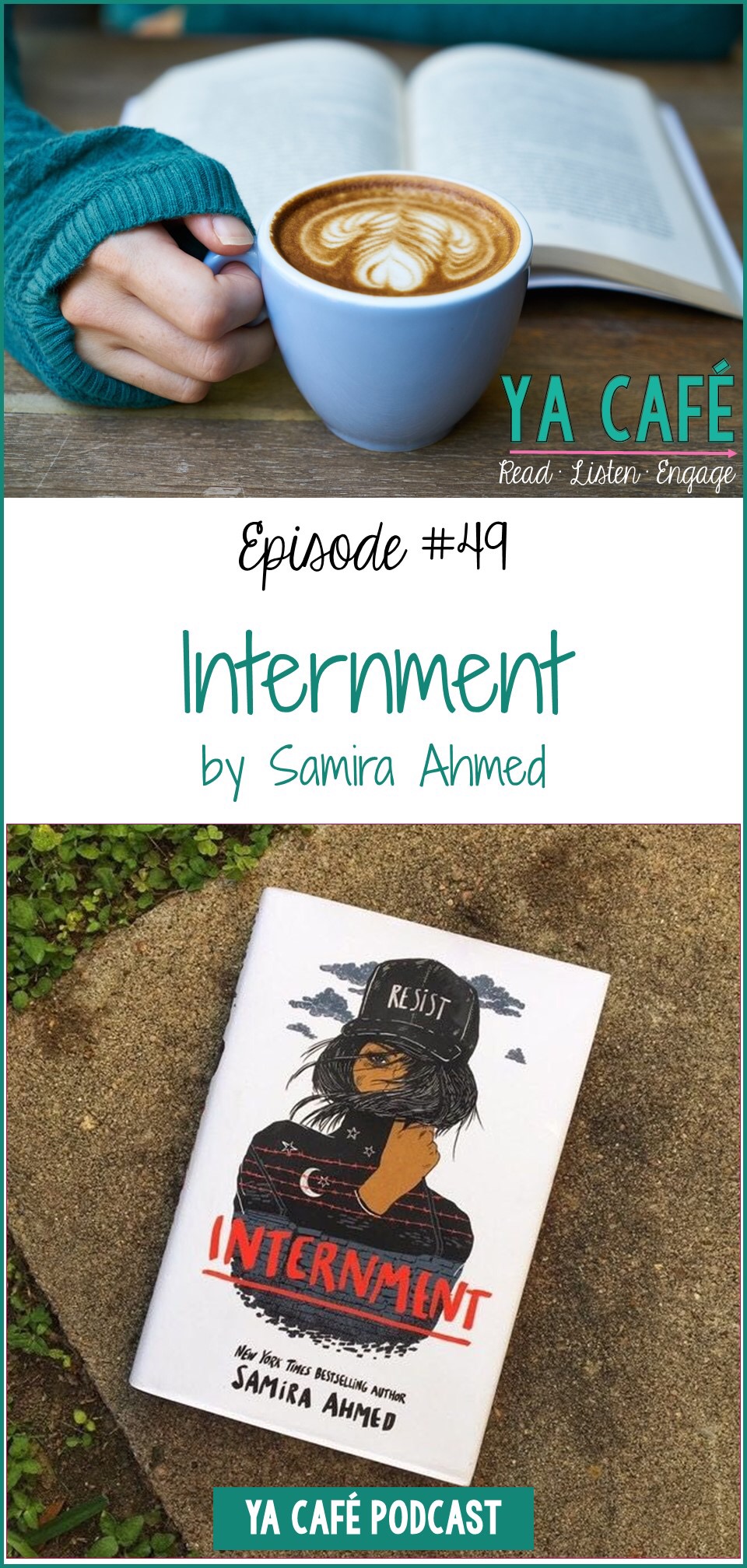 Get in touch with us on Instagram and Twitter at @yacafepodcast or email us at yacafepodcast@gmail.com. We look forward to hearing from you!
Credits…
Hosts: Danielle Hall (who blogs at teachnouvelle.com)
          & Amanda Thrasher (a booklover extraordinaire)
Producer: Leila Hobbs
Music: Matt McCammon
Thank you to Little, Brown Books for the eGalley!