It's summertime, and that (hopefully!) means rest and relaxation! Here are nine things for every English teacher's summer bucket list. These suggestions include some super fun and super enriching activities.
Summer Bucket List for Teachers – 9 Ideas
What are your summer goals? For me and my wife, Amanda, our summer is all booked up spending time with the newest addition to our family.
Maybe you, too, have your summer all planned out. But if you're stuck in a rut, or having analysis paralysis, here are 9 ideas to get you started 🙂
Grow your teaching toolbox
Read a book for professional development. And no, it need not focus on reading strategies or teaching writing! For White Folks Who Teach in the Hood by Christopher Emdin is a critical look at how we relate to our students. I recommend it to all of my fellow white educators, regardless of your district. Another must-read for teachers is Pushout by Monique Morris. Pushout examines how implicit biases can victimize black girls and compromise their education.
I recommend the professional development books that impacted me the most,
in this post
.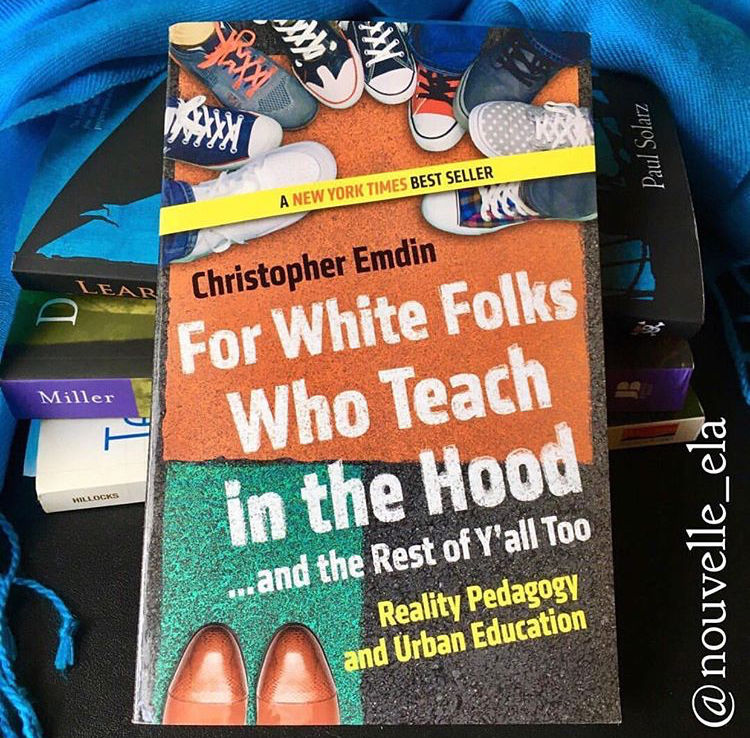 Flex your imagination
Read for FUN. I love historical fiction, so I adored Malinda Lo's new book, Last Night at the Telegraph Club. It's light and fun, while still having characters that face real issues. I've been reading more Indigenous authors lately, and Moon of the Crusted Snow is an incredible, post-apocalyptic thriller by Anishinaabe author, Waubgeshig Rice.
Also, I would be remiss if I didn't suggest Good Omens by Neil Gaiman and Terry Pratchett, a perennial favorite of mine. Afterward, watch the gem of a TV adaptation on Amazon. 🙂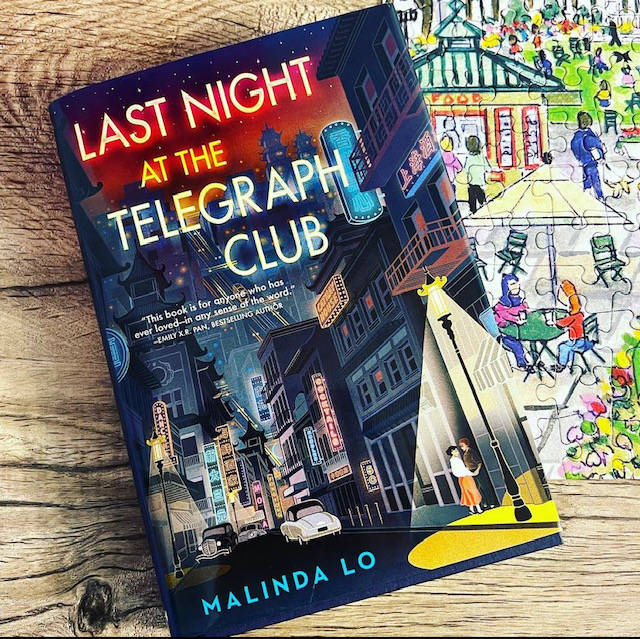 Invest in yourself…
… by freshening up your portfolio. Whether you plan on changing jobs in the next year, life can be unpredictable. That's why it's always beneficial to update your teaching portfolio to showcase your strengths. Read tips on how to present your best self.
This blog uses affiliate links for your convenience.
If you decide to purchase recommended gifts or books, please consider doing so through our affiliate links (at no additional cost to you).
Your support makes this blog possible.
Build connections…
… by building your online community. These past few years have been incredibly isolating for everyone, but teachers are under an incredible amount of pressure. From different states prohibiting any discussion of LGBTQ+ identities to the barrage of trauma from school shootings, it's easy to become isolated and discouraged.
Stay motivated and engaged over the summer by tapping into the vast network of fellow educators on Instagram. Together, we can find humor when we're 'in the weeds', lift each other up, and hold ourselves accountable. Whether you're already active on #teachergram, or new to the world and unsure where to start, check this out: these 11 Instagram Accounts to Follow for Secondary ELA Teachers are a starting place for newbies and "must follows!" for veterans teachers.
Broaden your horizons
If you're feeling comfortable doing so, travel. Due to COVID, many of us had to cancel family visits, honeymoons, vacations, conferences, and missed out on so many experiences. Even when you're on vacation, you're still a teacher, and you're still nerding out. 😉 One of my favorite trips ever was when I traveled with my family to the Olympic Peninsula in Washington. Did I watch for sparkly vampires in Forks? You bet! Additionally, the North Olympic Library System has transformed a trail into a Poetry Walk. Even in relaxation and rejuvenation, I found inspiration. It's easy to imagine having students creating their own Poetry Walk during National Poetry Month. Here are other ways I make poetry fun.
Prep for the unexpected
Make 'snow day' or sub plans. Illness or inclement weather can strike anytime, so make plans NOW to ensure continuity for your students. Here are ready-to-go 'emergency' lessons in my TPT store you should check out.
Or maybe your district is transitioning to more online learning for weather days? In that case, check out my tips for adapting your lessons to distance learning.
Expand your shelves
Have you been putting off revamping your your classroom library? Are your books looking dog-eared and stale? Do you lean on the classics because it's overwhelming to keep up with new releases? Worry not! I have recommendations for ALL your students:

YA books by Asian American authors
Student-athletes and sports fans
Sci-fi and fantasy for high school and middle school
YA novels for "reluctant readers"
Mystery buffs and thrill-seekers
LGBTQ+ heroes for high school and elementary/middle grade
Engaging nonfiction titles
YA/MG novels by Arab & Muslim authors
Inclusive fairytale retellings
Novels in verse
YA/MG novels by Latinx authors
Novels with a strong female protagonist
YA + MG books with Trans characters
Short story anthologies for teens and tweens

Now, the biggest obstacle to expanding your classroom library is probably a lack of funds. And since thrift store scrounging and DonorsChoose can only help so much, find out how to get FREE books for your classroom library. I love discussing books, so let me know if you ever need recommendations 🙂
Sign up for my YA Reads Newsletter
for more great recommendations
delivered to your inbox!
Make a plan to minimize first day jitters
Brainstorm ideas for the first day back! First days are tough for teachers and students alike. Even though things don't always go according to plan, I find it helps to have fun activities picked out ahead of time. A peer interview makes a great icebreaker. You could also try an escape room. I have a Back to School Escape Room customizable for any secondary subject. Students work together on a scavenger hunt, a syllabus close reading, and word puzzles. Strangers will become teammates 🙂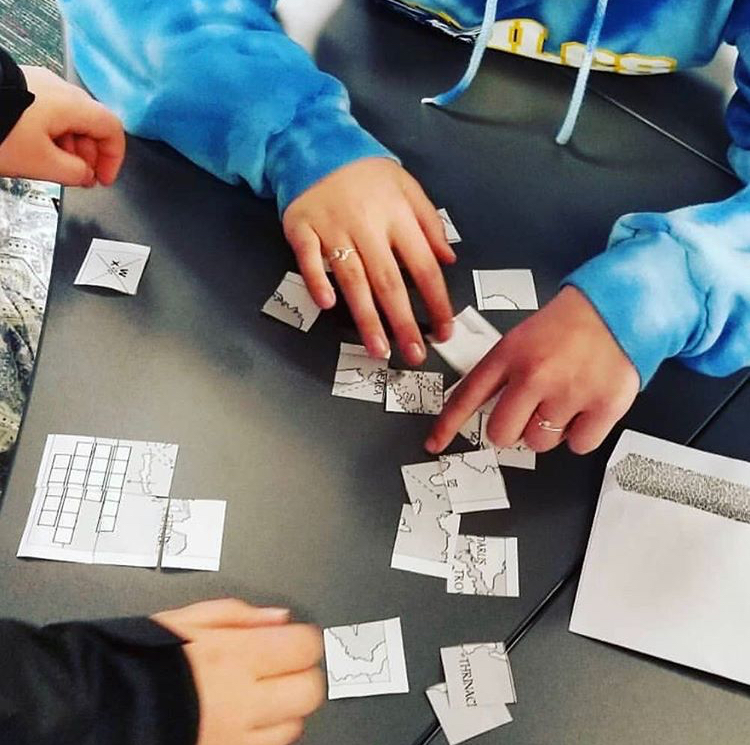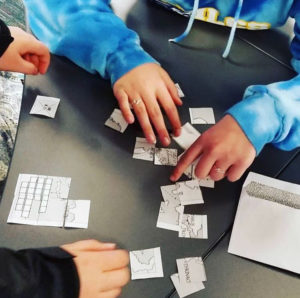 Build your curriculum

Try designing an escape room! Maybe you've already been using escape rooms in your classoom, but have you ever dared to create your own? It can be a daunting task, but I've learned a thing or two after making nearly twenty of them 😉 One way to make the process easier is to use a template. This ELA Escape Room Template Kit includes instructions, puzzles, templates, and everything you need to make an escape room for any text.
What's on your summer bucket list? Reach out in the comments or @nouvelle_ela!
Happy teaching!