Description
Introduce or review literary terms and devices with this Literary Devices bundle! Students learn simple definitions for literary terms (foreshadowing, characterization, etc.) and practice with a BINGO! game and quiz.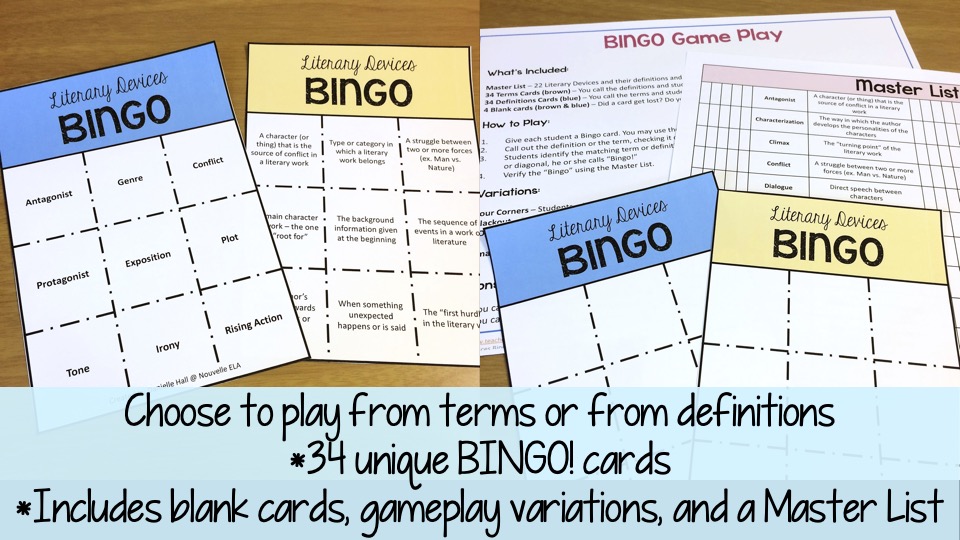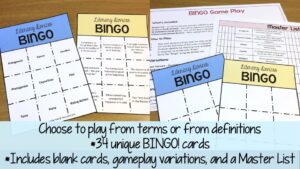 ⭐ Perfect for standardized test prep.
Your Literary Devices Bundle includes…
✅ List of literary devices
✅ Interactive Notebook foldables
✅ BINGO! game
✅ Quiz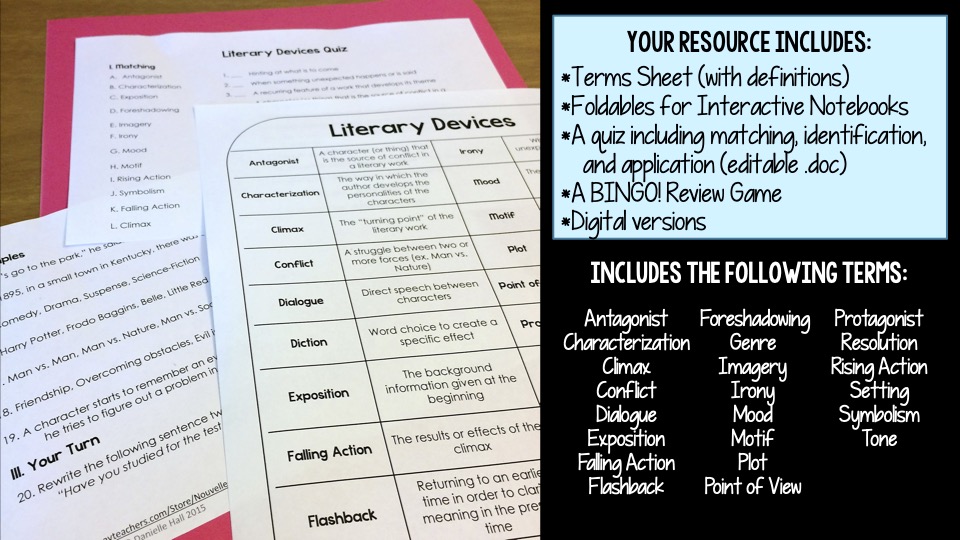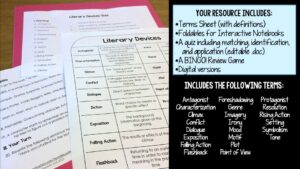 ⭐️⭐️⭐️⭐️⭐️ "My 8th graders had a blast with this.  Great way to review literary devices before state testing." -Kyle B.
⭐️⭐️⭐️⭐️⭐️ "Excellent no-prep Literary Devices review & assessment!" -Secondary Sunshine
⭐️⭐️⭐️⭐️⭐️ "This product is a lifesaver!  It helps my students review their literary terms." -Emerald B.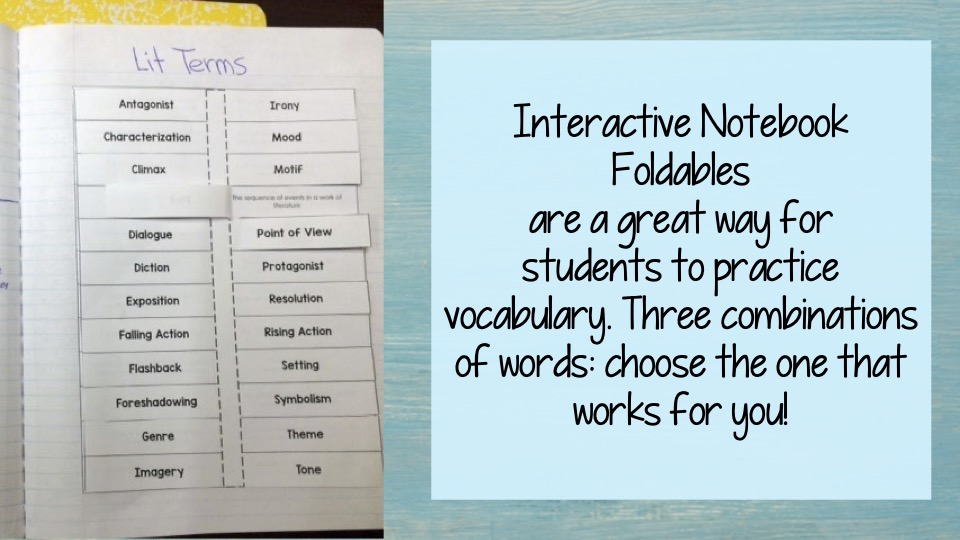 ✅ A list of literary devices and definitions
✅ Interactive Notebook foldables for all devices, plot structure, and elements of a story
✅ A BINGO! review game (two sets of 34 cards)
✅ A print-and-go quiz with matching, examples, and a short response
✅ Editable quiz (.doc)
✅ Digital Version of the quiz
✅ Digital Version of the BINGO! game (using Google Drive, OneDrive, etc.)
✅ Answer Key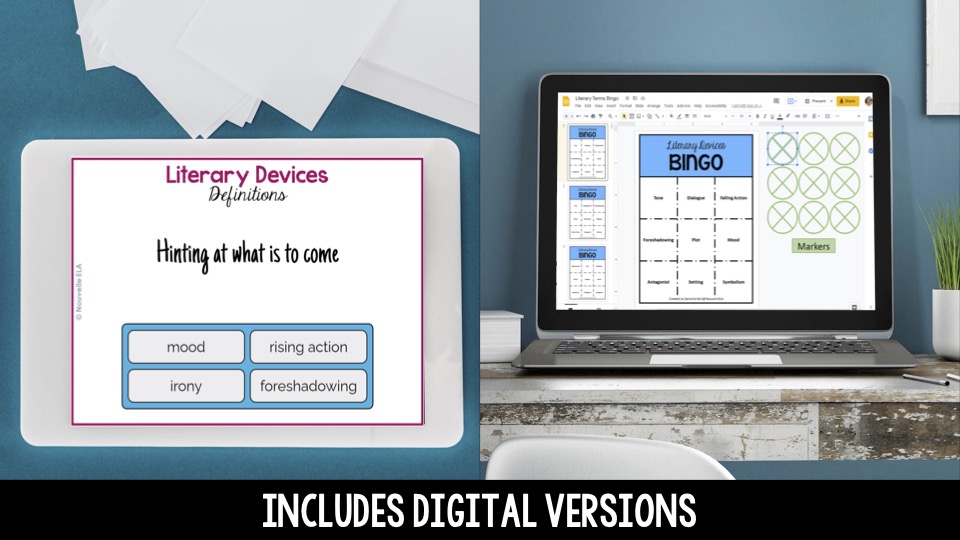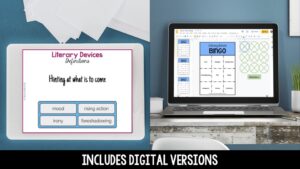 This product is also part of the ELA Vocabulary Mega Bundle!
While you're here, check out these Collaborative Bellringers and Escape Rooms!
Feedback & Followers:
If you enjoy Literary Devices Bundle, please log in and leave a review by selecting "Write a Review" under the "Order Details" section of the "Orders" tab. 🙂
You can also follow me for the latest news on products and sales.
If you have any questions, I'd love to hear from you!
-Danielle @Nouvelle_ELA