Hi, everyone!
In my post this week at the Secondary English Coffee Shop, I talk about how to get students to write more, without increasing your workload as a teacher. That's kind of the dream, right? 🙂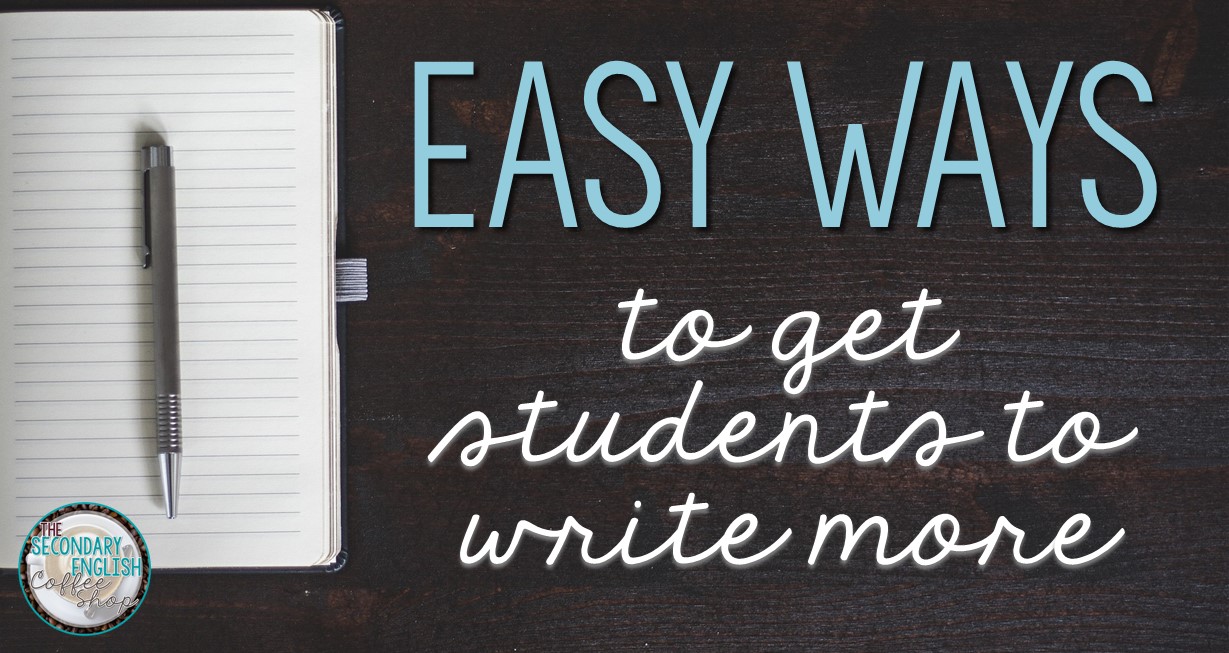 You'll be able to read more about using shared notebooks, daily journal writing, and even NaNoWriMo to create low-risk opportunities for your students to build confidence and stamina.
Head on over to the post and check it out.
Happy teaching!