This content has been archived. It may no longer be relevant
WIN Your Teacher Wish List!
What's on your classroom wishlist? What are your favorite teacher things? Do you fantasize about that perfect set of pens, a classroom library that overflows, or the newest and greatest laminator on the market? Do you scroll through IG, envious of others' classroom makeovers, or watch Oprah's favorite things and droll? 
Well, this is your lucky day! Santa is ready to read your wish list, and buy you your favorite teacher things.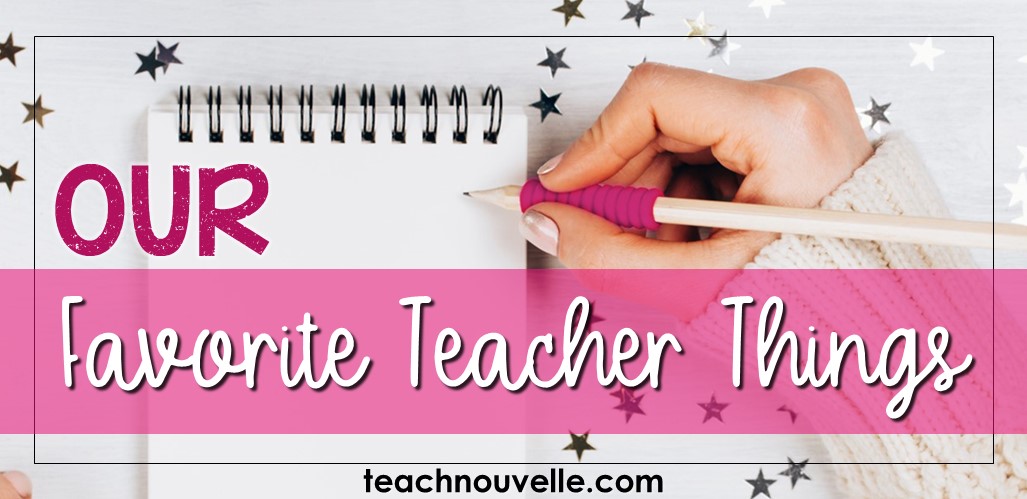 This December, three of my teacher friends and I are teaming up to grant one lucky teacher's Wish List. We (Kristy (2 Peas and a Dog), Danielle (Nouvelle ELA), Lisa (Mrs. Spangler in the Middle), and Sara (Secondary Sara)) are putting on our Santa hats to gift a lucky teacher their Favorite Teacher Things!
This is going to be epic, y'all! 
Here's how it works:
Enter the Rafflecopter contest below, which ends on Sunday, December 10th at 11:59pm EST. (The winners will be contacted on Monday, December 11th).

Next, the winner makes an Amazon Wish List containing ANYTHING you want for the classroom, up to $125.

We four teachers will surprise you by purchasing up to $100 of the items in your wish list; the items are shipped directly to your house!
Doesn't this sound amazing? This is totally a giveaway I'd love to enter myself. 🙂 We wanted to spread even more cheer, so there are two additional prize opportunities:
Second Place Prize: A TpT wish list! One lucky teacher will get to pick up to $10 in resources from EACH of our four stores!
Third Place Prize: A TpT wish list! One lucky teacher will get to pick up to $5 in resources from EACH of our four stores!
Terms & Conditions:
Items in the wish list must be intended for classroom use

Winner must be from the US or Canada

Entries will be reviewed before the winner is drawn

If winners do not respond in a timely manner, we reserve the right to withdraw the prize and gift it to the next (randomly drawn) recipient(s)

This giveaway is not affiliated or endorsed by Amazon, Instagram, or any other organization.
My Favorite Teacher Things!
If you need inspiration for your Wish List (or can't wait to add it to your shopping cart now), here are some items I LOVE and a couple on my own wish list. 😉
[These are affiliate links to Amazon, meaning that I get a small commission from Amazon
if you buy any of these products. This money goes towards the upkeep of my website,
so that I can continue to share new ideas and resources.]
1. I use these colorful Pilot G2 Gel Rollers every day. I don't like to comment on student work in red pen, so I write in purple instead. I use the rest of the pens for color-coded notes to myself, lesson planning, and notes of encouragement for colleagues and students.
2. I also like to mix it up on my dry erase board. My favorite color of Expo markers is PURPLE! Purple is my "pay attention" color, so I use it for important notes and messages to students. I also use blue, black, and red to color code the daily schedule.
3. And of course, I have an arsenal of professional development books that I use as sources of inspiration daily. I really love Reading in the Wild by Donalyn Miller and it has transformed my classroom. If you want more book reviews you can use to build your classroom and professional library, click here to see my collection.
4. I also have a bunch of dorky t-shirts on my wishlist, including this Metaphors Be With You shirt. Students really love to see their teacher's fandoms on display, and I think it's awesome to blend your favorite TV and movie references with your total nerdery of being an English teacher.
I'm keeping my list short and sweet, but be sure to check out the other three blog posts for more recommended wish list items:
Ready to Enter?
Good luck!