Help students understand and engage with Shakespeare's Language with these activities on vocabulary, grammar, and rhythm.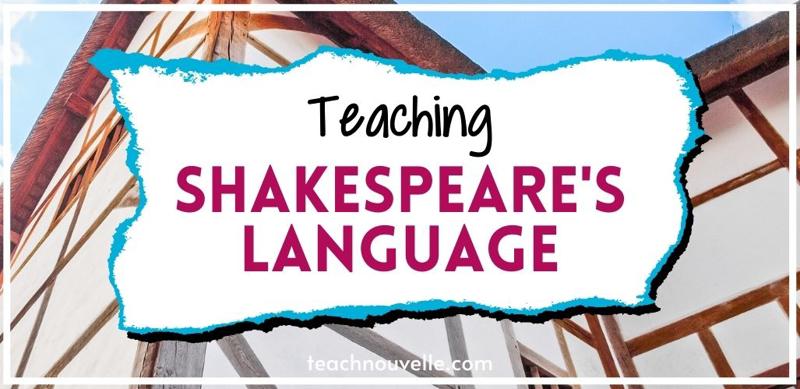 Introducing Shakespeare's Language
Understanding Shakespeare's Language can seem like a daunting task for students, and many of them give up on a great story because of language that seems too difficult for them. I have always loved Shakespeare's language (that should have been an early clue that I was bound to be a linguist and an English teacher!), so I have set up some activities to break it down for students.
I have done these activities as a guided lesson and as stations, so you can choose whatever works for your class.
1. A brief overview of Shakespearean vocabulary
Students watch History of English 3/10 by ouLearn and answer some key questions. The video is great because it's short and students can watch it two or three times. It has a light, playful tone that captures the feeling that I'd like my students to have about Shakespeare's language, particularly when we're reading A Midsummer Night's Dream or Much Ado About Nothing.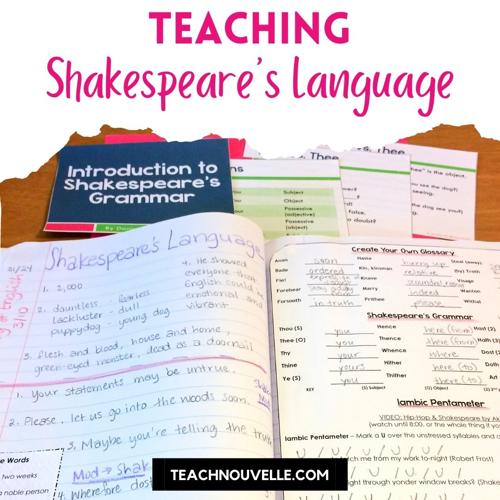 2. Shakespearean Vocabulary
Students complete a glossary with Shakespearean vocabulary for some keywords using websites like Shakespeare's Words and Haverling HS Language of Shakespeare. I always have students compare answers with each other and double-check any questions they may have. They also complete a translation activity of Shakespeare's language in class or as homework.
3. Shakespearean Grammar
In addition to learning Shakespearean vocabulary, my students go through a PowerPoint explaining Shakespearean grammar and complete some interactive activities as they go. This helps them develop skills for decoding tough word orders as they move on to read the play.
4. Hip Hop & Shakespeare
Students watch Akala's amazing TED talk in which he compares the rhythms of iambic pentameter in Shakespeare's language to that of hip hop. The whole talk is about 20 minutes, but I generally ask students to watch up to 8:00 for the core of the lesson. Most students like to rewatch the whole talk at home.
You can find all of these activities about Shakespearean vocabulary and grammar here, in my online store.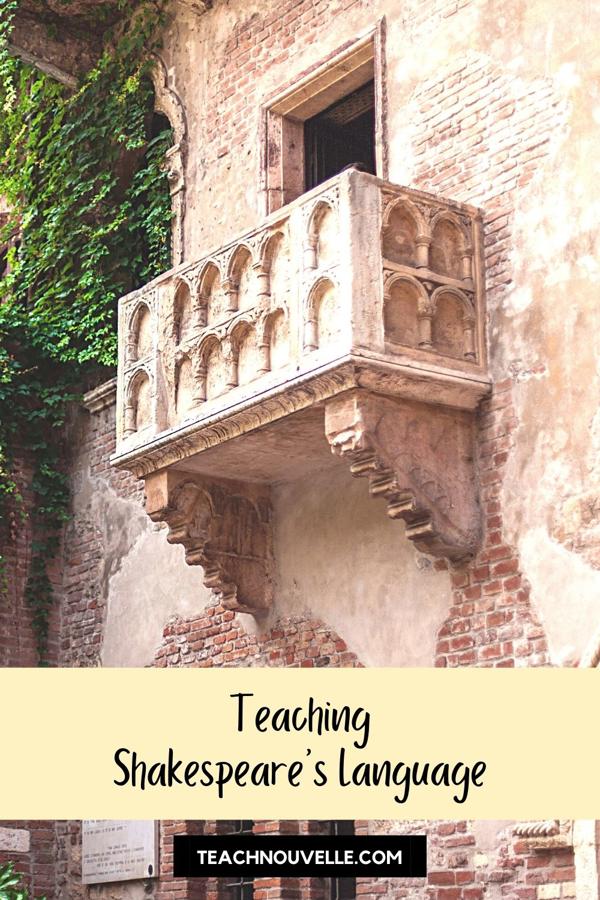 What are your favorite activities for introducing Shakespeare's language? Leave your ideas in the comments. 🙂 Also, while you're here, be sure to sign up for my newsletter and get all of the latest resources and tips delivered to your inbox.
Happy teaching!