Every year, I surprise my students by using pop culture in ELA. They act surprised at first and seem to think that I'm pulling their leg or making fun of them, but that it far from the case. It's important to use pop culture in ELA because it helps students understand why they're studying English in the first place.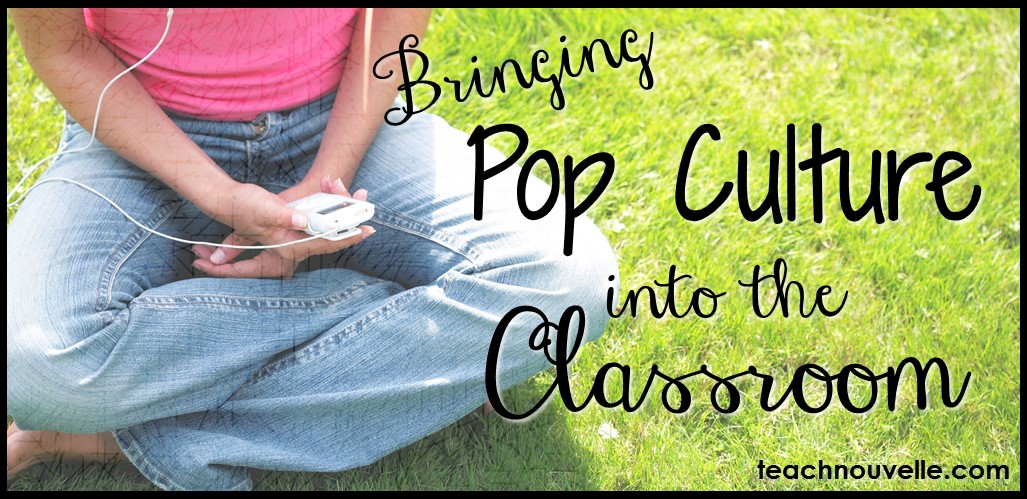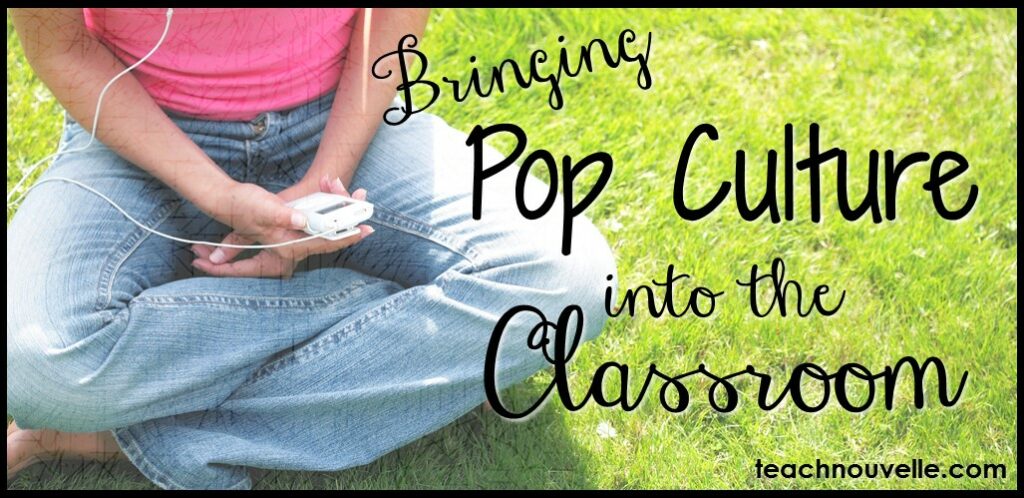 Let's back up.
Why is English class important? There are many possible answers here – teaching students to communicate, helping students explore classics, exposing students to a wide range of stories, etc.
I firmly believe that understanding archetypes, language, and form will help students connect to a cultural heritage (or several!) and make them better humans through empathy. If we can walk around in a character's skin, we are one step closer to understanding another human and thus one step closer to world peace.
Yeah, that's a lot of pressure to put on an ELA teacher.
Pop Culture in ELA
I think that storytelling in any form is a great joy and that words have amazing power. I am obsessed with Shakespeare and T.S. Eliot, but I'm also obsessed with Ke$ha and Avatar: The Last Airbender and anything Kiera Cass has written. We are shaped by the intersections of these stories, and that's why it's so important to include pop culture in ELA.
Consider this Ke$ha lyric:
"Dirt and glitter cover the floor.
We pretty and sick. We're young and we're bored."
This lyric is so beautiful and evocative to me, and I've had this line go through my head while reading E. Lockhart's We Were Liars as well as Poe's "Masque of the Red Death". I think students deserve to know that, instead of me pretending that Ke$ha is not a brilliant storyteller just because she's not in the cultural canon (yet).
We need to validate the stories and we need to validate the knowledge. It may take a long time for your 10th graders to connect to Hester Prynne, but they may connect more quickly to Alex Parrish from Quantico or any of the handful of ostracized characters in Gossip Girl.
Another great tool for using pop culture in ELA and really honing students' awareness of any genre is by using tropes. A trope is any overused theme or device, and once you see one, you can't unsee one. A great source for starting to explore these with (older) students is TV Tropes.
For example, consider the trope "Helmets Are Hardly Heroic":
"In any work where a hero wears armor, whether powered or otherwise, the helmet is almost never worn even in combat. In Real Life the helmet is the most important piece of personal armor ever invented besides the shield, since the skull and the brain inside are highly vulnerable to all kinds of weapon blows and projectiles. So why does a character who has access to a helmet rarely use it?" -from TV Tropes
First, start by simply proposing the idea to your students and see if they can name some examples from movies and television. Then, use this to segue into a bigger conversation of the role of stories:
*Why would directors make this no-helmets choice?
*Why does the audience suspend their disbelief (or not)?
*What would change if heroes did wear helmets?
Lastly, you can use pop culture in ELA very deliberately by using games. I LOVE trivia, so I have an ongoing trivia game to use with my students. You can find this game in my TeachersPayTeachers store.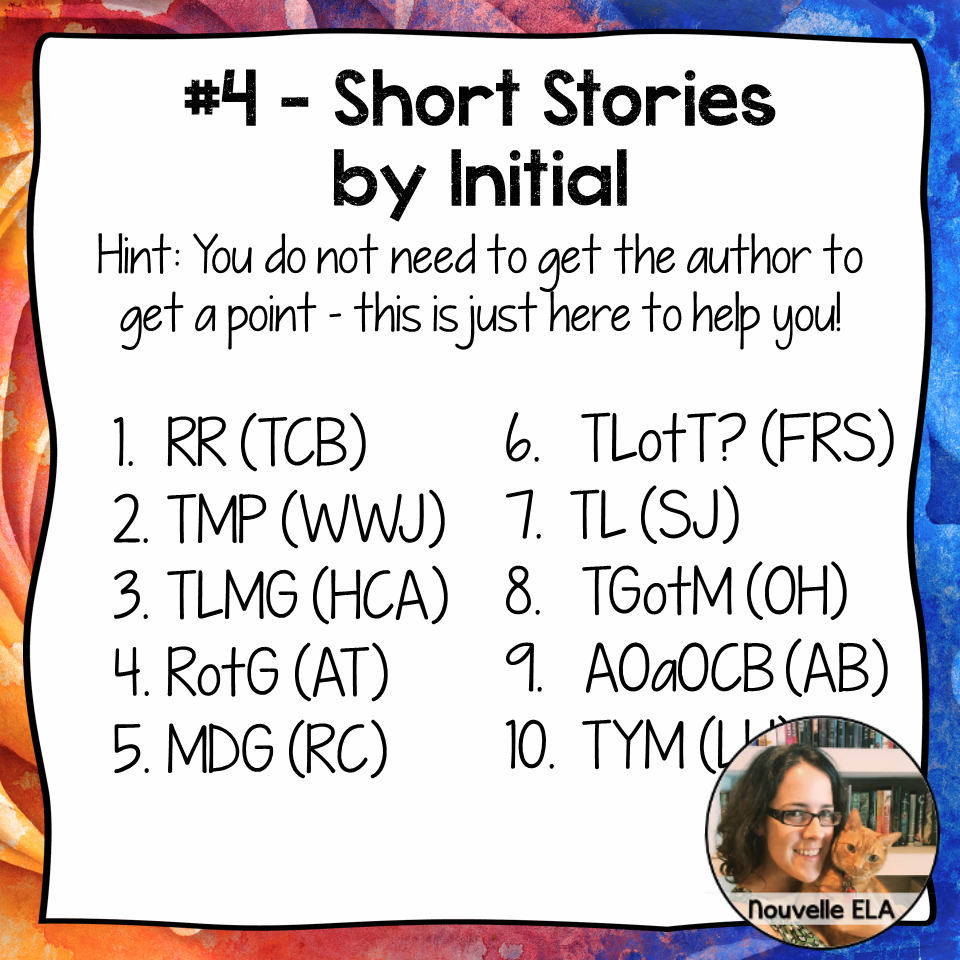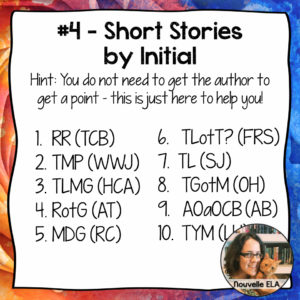 What are your favorite ways to use pop culture in ELA? Leave your ideas in comments and be sure to sign up for our monthly newsletter!