Reading conferences that encourage independent reading, while still upholding your standards for comprehension. Your students will thank you!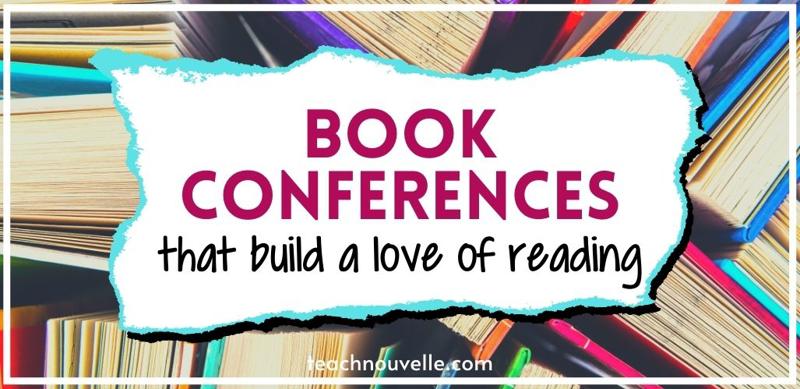 Whether you are trying out reading conferences for the first time, or you are looking for ways to make them more effective, I can help!
What makes a good reading conference?
Obviously, the main goal of a reading conference is to assess the students' comprehension of their book choice, but I think a successful reading conference should also strengthen your relationship with the student. In order to make effective book recommendations to them in the future, it might help to take notes (or even create a spreadsheet) with little reminders to yourself, such as, "Harrison loves mysteries but hates anything overly violent," or "Priya gets bored with long series,' recommend her standalones or duologies."
I have more tips for making book recommendations to teens and tweens in this post 🙂
Think "outside the books"
I love tying books into other media that students might enjoy. I have recommendations of songs, TV shows, and short films, that I like to use in the classroom.
Ask students compare their novel to a movie or TV show, create a musical playlist, or even write their own poem or short story inspired by the book!
You could even allow students to submit book memes (follow SparkNotes on Instagram or Twitter accounts for some hilarious inspiration), or short-form video reviews in the style of YA book reviewing Tik Tok accounts (aka "#BookTokers").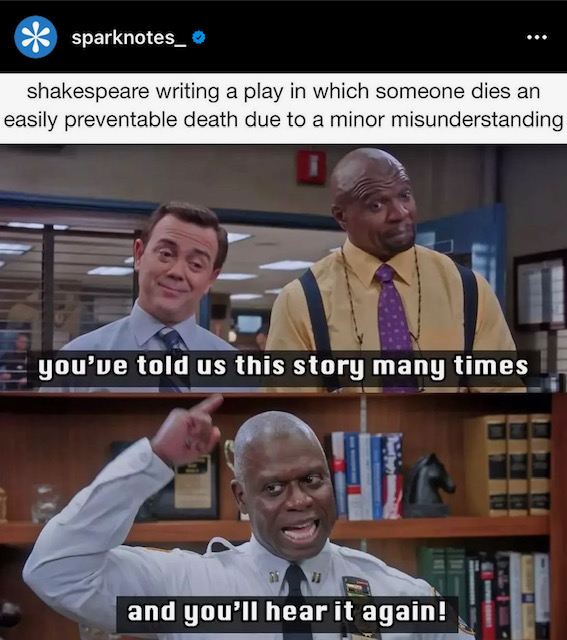 What are your goals for independent reading time?
For me, the goal is to foster a lifelong love of reading. That's why I grade independent reading very, very generously. (More thoughts on that in this post).
Maybe your goal is to increase stamina or confidence in your young readers? In that case, I would recommend allowing them to pick short stories, or books that are below their reading level.
Maybe you have a few die-hard bookworms in your class that sail through their independent reading choices at a rate far surpassing their classmates? For them, I would encourage (key word being encourage, and not force) them to read a novel outside of their preferred genre(s), or choose an engaging nonfiction title that interests them.
Reading conference questions ideas
"If you could change one element of the plot, what would it be?"
"Did you learn a new word or phrase from this book?"
"If you could ask the author one question, what would you ask?"
"Do you have a favorite line or quote from this book?"
"Is there any imagery or descriptive language that was especially memorable to you?"
Try not to ask the same questions every time, or for every student. You can find even more ideas in my Reading Response Cards resource 🙂
Is your classroom library appealing to your students?
One of the most common complaints I hear from students is that reading is "booorrrrring." And even as a huge booklover, I can empathize with that statement. Even though as a teen I would go through multiple books per week, I loathed required reading. So if you have students who seem disinterested in reading, make sure your classroom library is engaging, inclusive, and relevent to your students.
Not sure where to start? I have compiled many genre lists of book recommendations for teens:
Inclusive fantasy/sci-fi novels
YA + MG books for "reluctant readers"
YA lit by Indigenous authors and even MORE Indigenous Texts for Secondary ELA
Inclusive fairytale retellings
YA/MG books by Muslim & Arab authors
YA novels with a strong female protagonist
It's vital to give students stories that reflect their identities and culture, and it's equally important for students to be exposed to stories that will broaden their horizons and increase their empathy.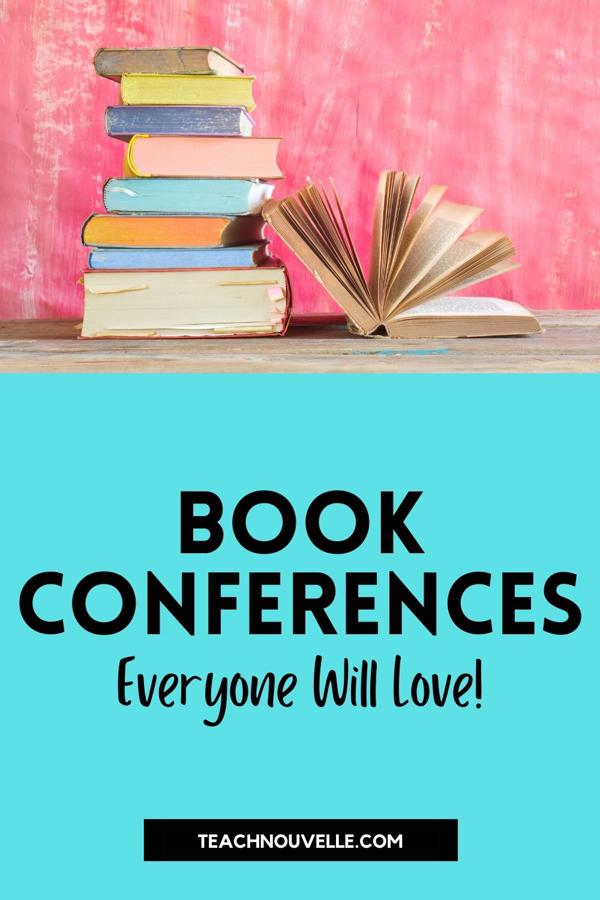 What are your "hacks" for a sucessfull book conference? Comment below or reach out on IG @nouvelle_ela!
Happy teaching!