Description
Want to provide an engaging inferences challenge for your students? Build students' inferencing skills and prepare for your reading of "Lamb to the Slaughter" by Roald Dahl with this group simulation.
Students take on the role of the young detective arriving on the scene of Mr. Maloney's death. They work text-by-text and make inferences in order to unlock the next level.
✅ Making Inferences
✅ Citing Textual Evidence
✅ Collaboration
This pre-reading activity is based on the story "Lamb to the Slaughter" by Roald Dahl. Students will work to discover Mrs. Maloney's guilt and motive.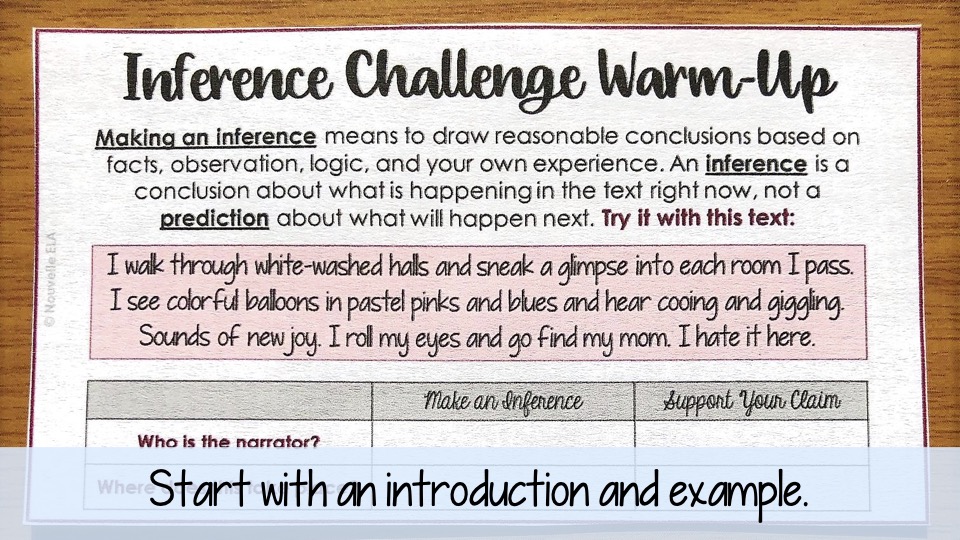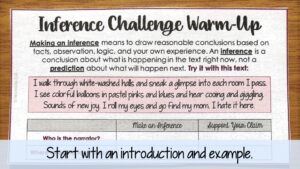 In this simulation, students will have to note certain facts and make certain key inferences before you, the Police Chief, approve them to continue.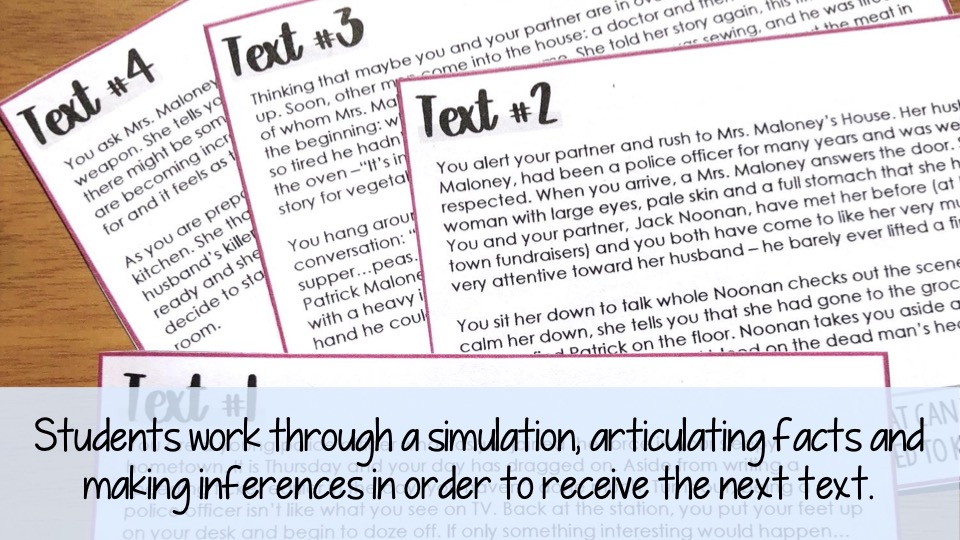 You will check in with groups and then give them the next text as they gather the necessary information.
By the end, students will present their theories as to "Who dunnit?". Then, they'll read the original story (provided by you via the internet or your Lit Anthology) and read the real outcome.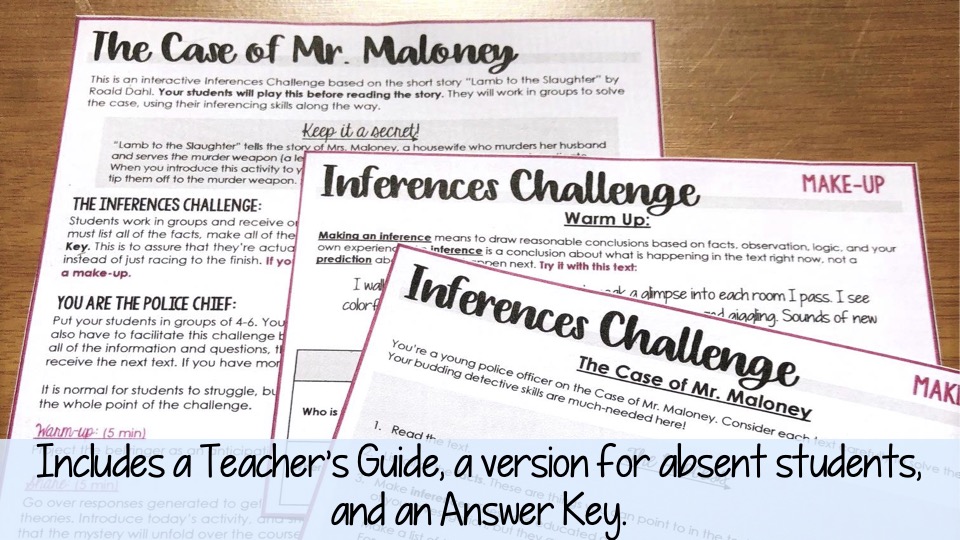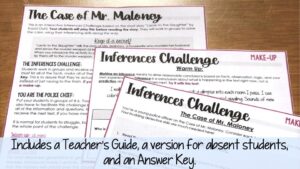 ✅Making Inferences warm-up/bell ringer
✅ Four texts
✅ Student Tracking Sheet for facts, inferences, and questions
✅ Version for absent students
✅ Teacher's Guide & Answer Key
✅ Digital Version
⭐️⭐️⭐️⭐️⭐️ "Students have never been this engaged in a reading activity! I was so pleased with the level of critical thinking this activity prompted! Highly recommend! I'll be back for more! Thank you so much!" -Amy P.
⭐️⭐️⭐️⭐️⭐️ "I have used this recourse twice now and it is one of the most exciting and engaging lessons I teach all year. I really lean into the fact that students get to become a detective and decipher the clues. Students are always that much more engaged in Lamb to the Slaughter because of this pre-reading activity." -Haley F.
⭐️⭐️⭐️⭐️⭐️ "What a great way to introduce Lamb to the Slaughter! My students were engaged and super excited about solving the case. It was not that easy for them because they are ESL students but it was the right amount of challenge for them! Thanks a lot for sharing!" -Chloe S.
Since your students loooove puzzles, check out my Escape Rooms for ELA!
Your resource contains a PDF of this print-and-go activity and one PowerPoint slide (uneditable) to project. Please email me if you have any questions! 🙂
Feedback & Followers:
If you enjoy this The Great Gatsby Escape Room resource, please log in and leave a review by selecting "Write a Review" under the "Order Details" section of the "Orders" tab. 🙂
You can also follow me for the latest news on products and sales.
If you have any questions, I'd love to hear from you!
-Danielle @Nouvelle_ELA