Making your own worksheets has never been easier, thanks to Microsoft Powerpoint and these easy-to-follow tips.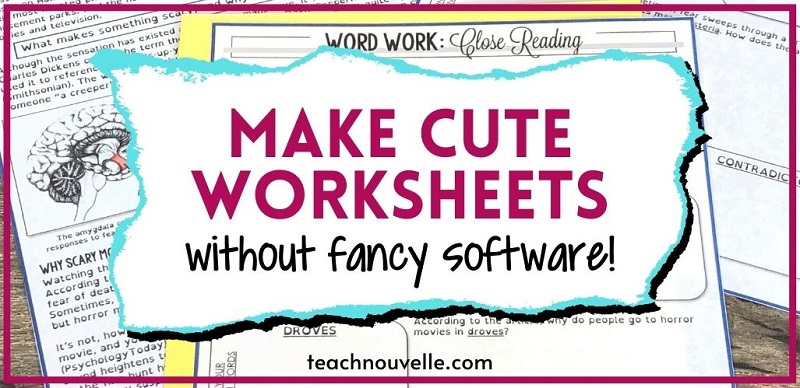 Have you ever wondered how to make cute worksheets like the ones you find on TeachersPayTeachers? Even if you don't want to know how to be a TpT seller, you can still make your own worksheets for your classroom. Here are some tips:
How to design a worksheet in Word
Don't.
Yep, you read that right!
Most of the worksheets that you find on TeachersPayTeachers are designed in Microsoft PowerPoint, NOT Microsoft Word. Have you ever tried to insert an image into Microsoft Word and spent a long time trying to get it "just right"? Have you ever had Word bump all of your text to a new page, just to give that image the right amount of space? It's really frustrating!
Making your own worksheets in PowerPoint is much easier because you can fully control where on the page your images and text appear.
I've got some Beginner PowerPoint Tutorials for making your own worksheets here.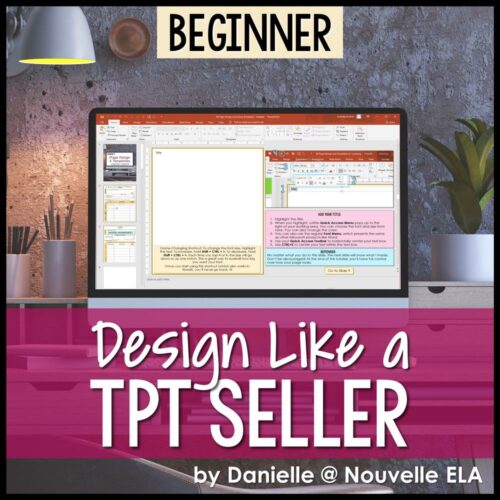 Using font pairings
Once you download a fun font or two, it can be tempting to go totally overboard with them. However, your worksheets will look great if you choose three fonts and stick with them. This will also help your worksheets stay readable for your students. I generally use one font for the title, one font for subtitles, and one font for the body text.
Font pairings are fonts that look great together. Kimberly Geswein is my favorite font designer, and she has put together a Free Font Pairing Guide to help you make cute worksheets for your classroom.
Using clipart
If clipart makes you happy, use it! You can find tons of clipart on TpT.
One of my favorite types of clipart is stuff like Doodle Arrows and Doodle Dudes. I think these are great for drawing attention to items for middle and high schoolers. They don't feel "cutesy" to students, but they still keep your worksheets interesting.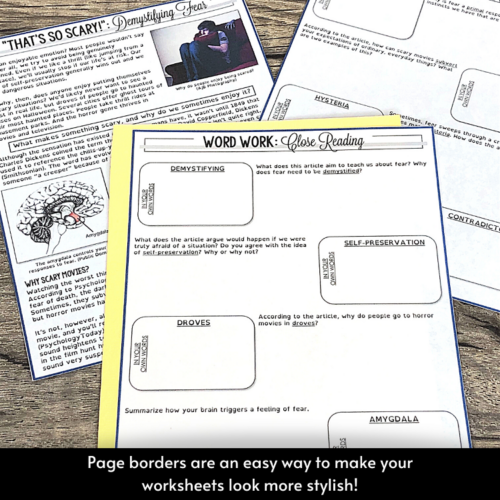 Use a page border
Using a page border is a simple way to boost the professional look of your resources. This can be a simple rectangle made with the Shape Tool in PowerPoint or you can download clipart borders from TpT. Either way, this is a small step you can take to elevate your style.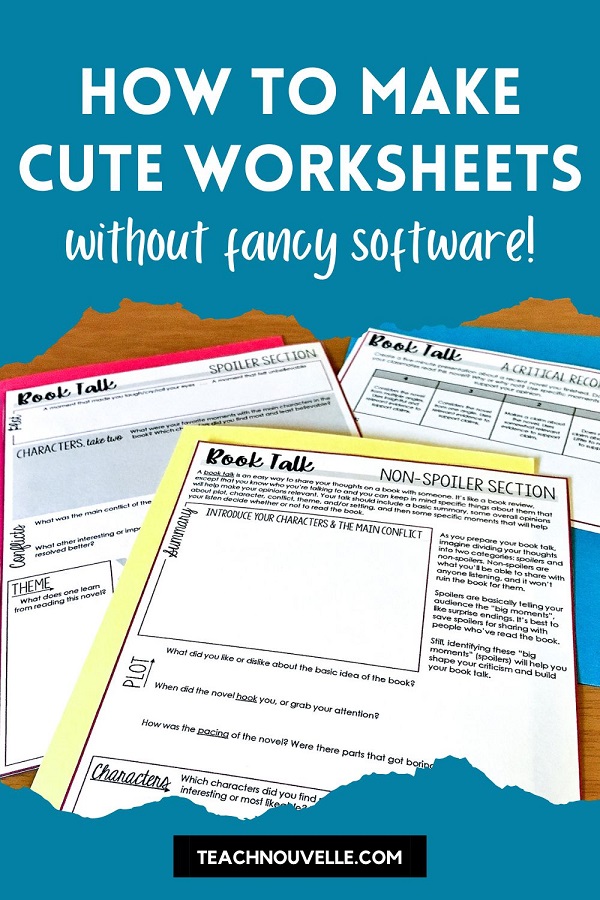 Start making your own worksheets today!
If you're wondering how to make your own worksheets for your classroom, these tips will help you get started. You'll get leaps and bounds better just by switching to PowerPoint. Don't forget to grab these tutorials for all my tips and tricks.
Want more tips on making your own resources? Check these out:
Interactive Notebooks for High School (blog post)
How to make a close reading for any escape room (free resource)
Happy creating!
-Danielle