How would you like to chat with an author whose work you love? Well, your students definitely would, too! Setting up a classroom Author Chat seems like a daunting, impossible task, but I'm here to tell you that it's TOTALLY POSSIBLE. With a little boldness, you can make your dreams for a classroom Author Chat a reality!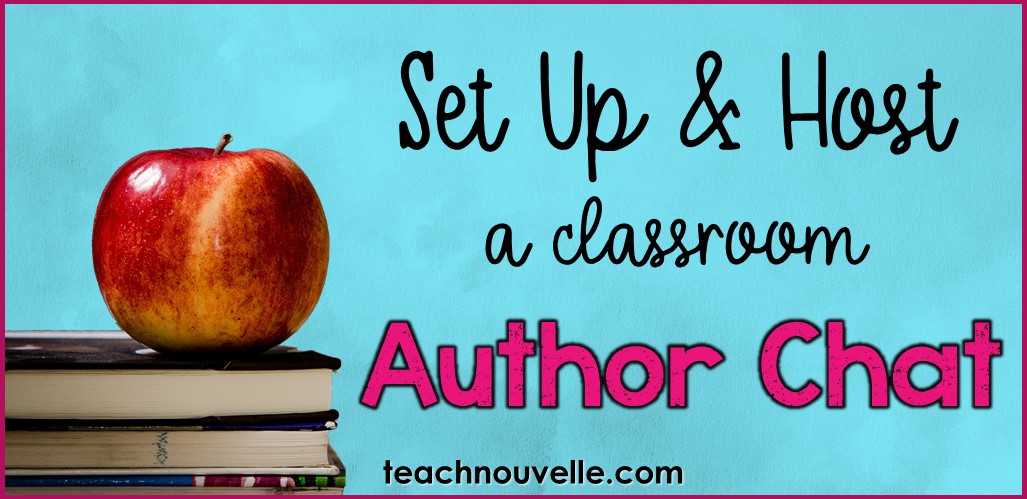 Last year, my students chatted with Suzanne Young (author of The Program series, Hotel Ruby, and many more!) and Betsy Cornwell (author of Mechanica, Tides, and the brand new Venturess!), and loved these experiences. How did I make that happen for them? I'm here today to tell you how to pull off a classroom Author Chat in five quick steps. [Note: I've loved these books, and so will you! If you decide to make a purchase, please consider using one of these affiliate links. The small percentage I collect will help me maintain this site and bring you more content in the future!]
Make connections and make a list.
We are so lucky to be alive in this age of the internet and social media! Your first step to an awesome classroom Author Chat is to embrace that. Whose books do you love? Which authors intrigue you as a reader? Reach out to them on social media! Many authors maintain Instagram and Twitter accounts, and there's no reason for you not to interact with them there.
Your goal is to develop yourself as a reader on these platforms, as well as develop a sense of who's around and who's available. You can even develop a relationship with authors on these platforms, but it's not necessary (just nice!).
Make a list of who you'd like to have do a classroom Author Chat. Both of mine were over Skype, so there was a lot less hassle involved (and they were free!). Some authors can charge for speaking gigs, so you may be able to convince your administration to let all of the students participate in the event to make this cost worthwhile.
Reach out on social media or via a publisher
Once you know who you'd like to invite, you need to reach out to this person. Social media is the easiest way, but some authors may request that you work with their publisher to book them.
Write the author a nice email explaining where they fit in your curriculum or how they can help your students achieve their learning goals. Have you used their works as mentor texts in a writing workshop? Did your students read one of their books as a class novel or in literature circles? Perhaps you just have a superfan in your class, and you'd like to leverage this to get the rest of the class excited about reading and writing.
Whatever your reason, be honest and nice. (The worst that could happen is that someone will say "no".)
When you write the email, go ahead and suggest a few possible dates and times. This will make it much more likely that a busy author will be able to pencil you in, instead of letting your message fall to the wayside.
Set up your time and prep your students.
When you set up a time for your classroom Author Chat, you also need to prepare your students. Before we spoke with Suzanne Young, I was able to tell the students who chose her book in lit circles to brainstorm questions they could ask her.
About three days before the chat, I had all of my students work with this group to come up with questions. At that point, my class was working on writing short stories, so the questions were varied. Some students chose to ask her about her books, some chose to focus on the writer's craft.
I did 'vet' my questions, and selected the students ahead of time who would ask questions. We had a free portion at the end of the Author Chat (and yes, they asked her about her favorite TV show!), but making sure that some core ideas got discussed was important for me to know that we'd used the time well.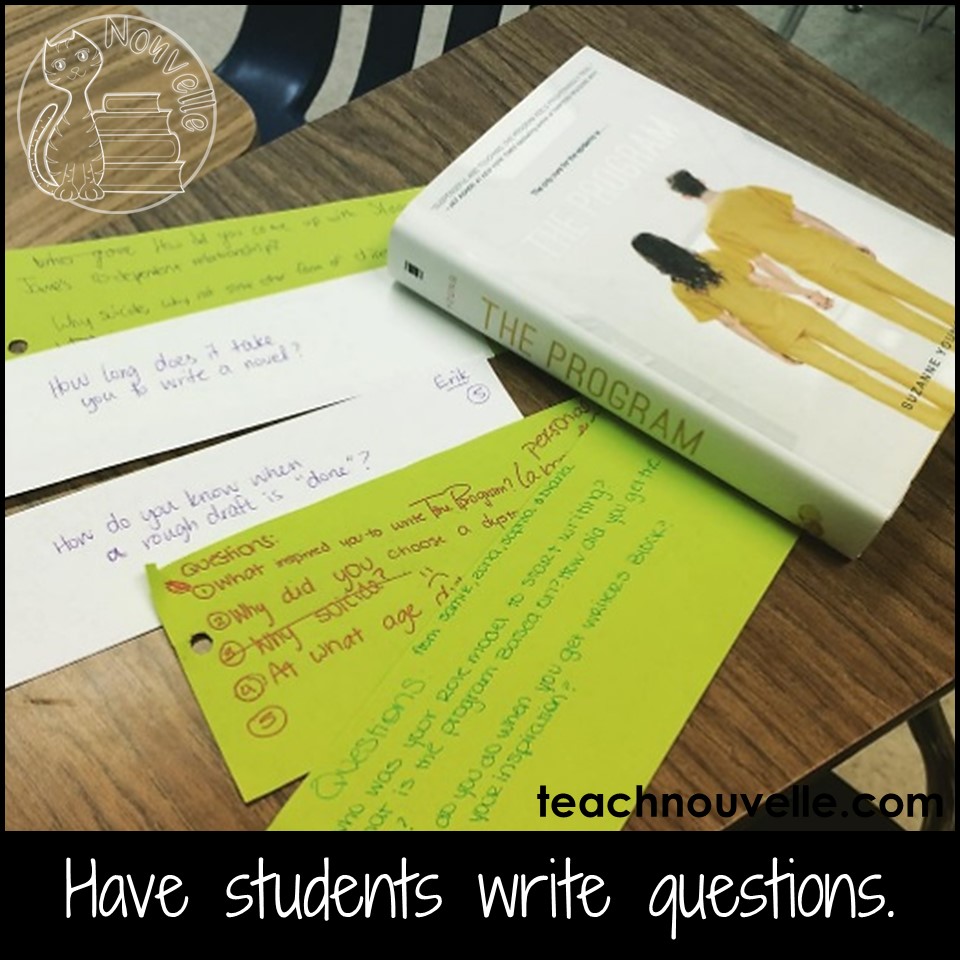 Test your technology
The day before a classroom Author Chat, I always test my technology. Consider: how far away will your students be sitting? How will they hear the author? How will the author hear them? Also, what will the author see on his or her end of the chat?
With Betsy Cornwell, we were able to have our chat in the classroom with one computer. I had a very small class, so the setup was much less of a concern. Suzanne Young spoke to the entire ninth grade, however, so we projected the Skype chat on a screen, and used a microphone to make sure she could hear the students. We set up the computer so that it could see the whole room so that she felt like she was talking to her full audience.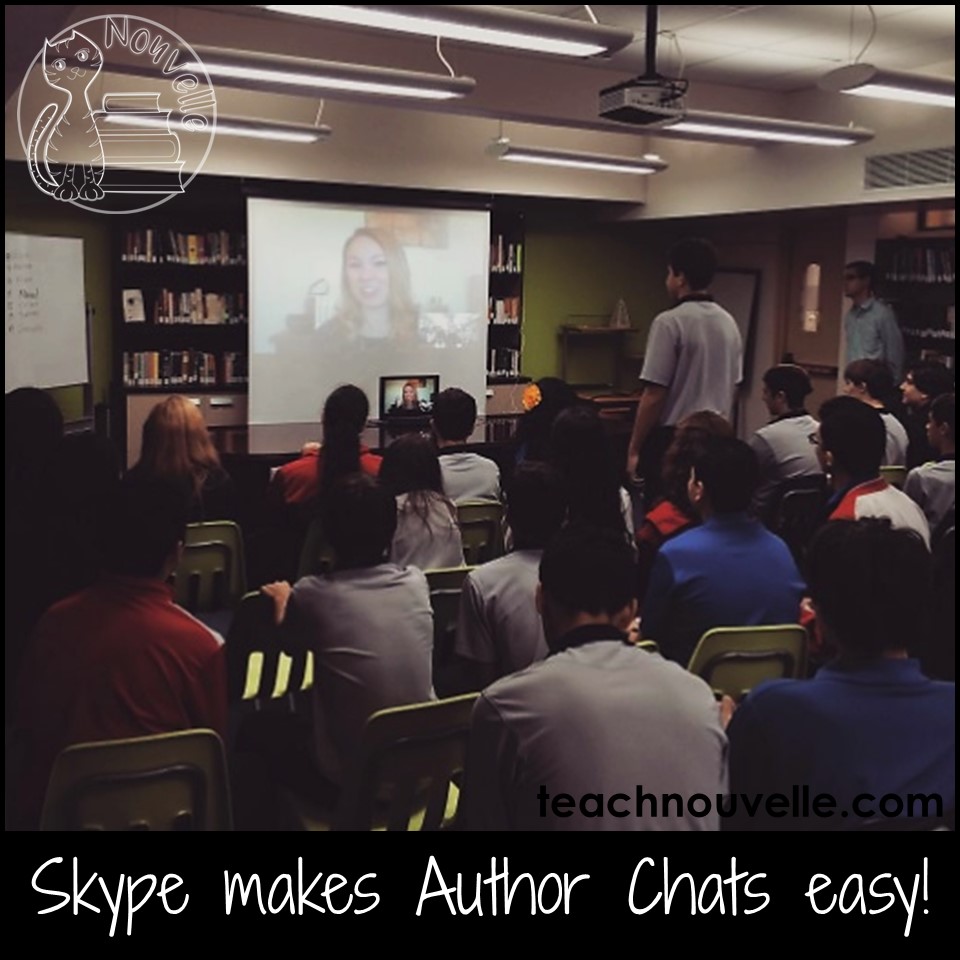 Have a great chat!
Lastly, have a great chat! I'm always surprised at the buzz of energy before a chat – I'm excited, the students are excited, and other teachers in the school ask to drop in. It's an amazing in-school field trip for students, so you can expect higher engagement and participation.
When your classroom Author Chat is over, be sure to follow up with a thank-you card. Have all of your students sign one card, and send it to the author via their publisher. Everyone loves mail!
Also, shout out the chat on your social media platforms! This is a great way to acknowledge the generosity of authors you've worked with. 🙂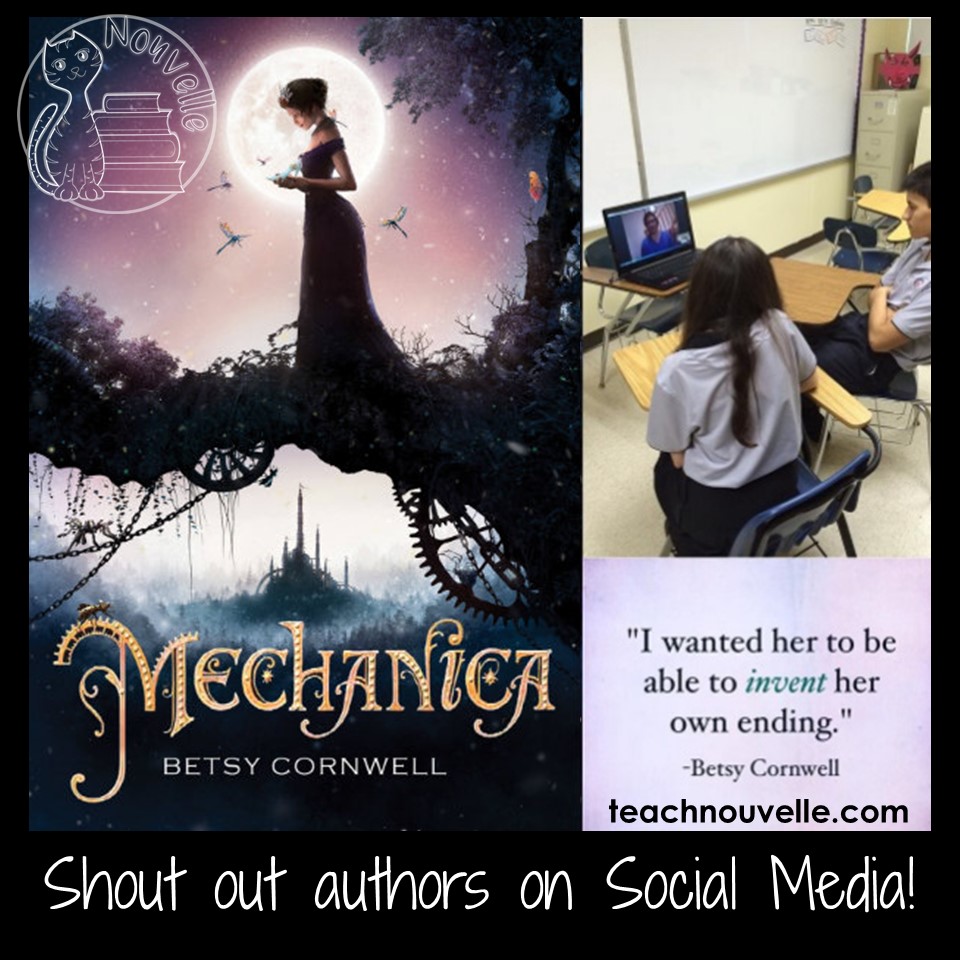 I also co-authored a post with Sara from secondarysara.com about Six Guest Speakers for the ELA Classroom. Be sure to check that out!
Happy teaching, friends!