Now, let's talk about the best part of doing a class play: the performance! This is the fourth part of my class play series, so be sure to check out the posts on Logistics & Prep, Filling Their Toolkit, and Evaluation Ideas.
We had two performances of our class play, and this was a good amount for amateur student actors.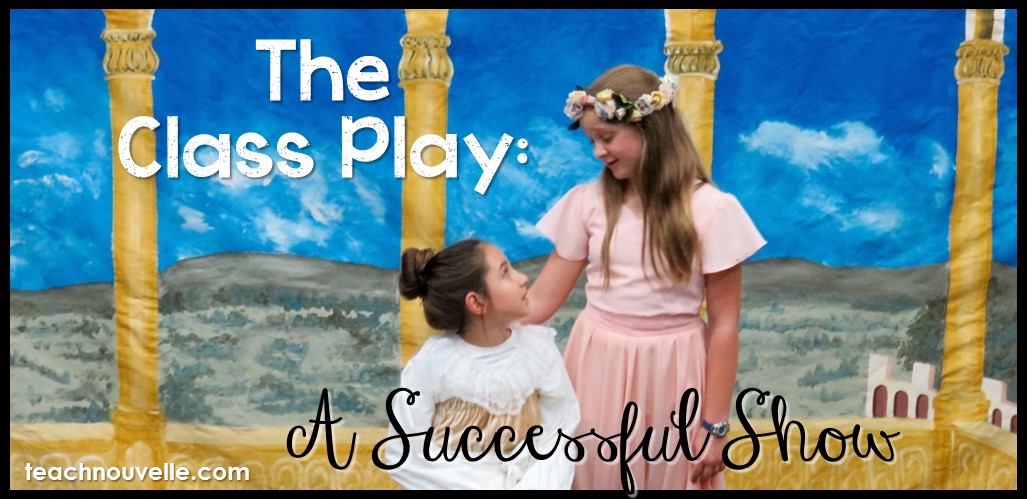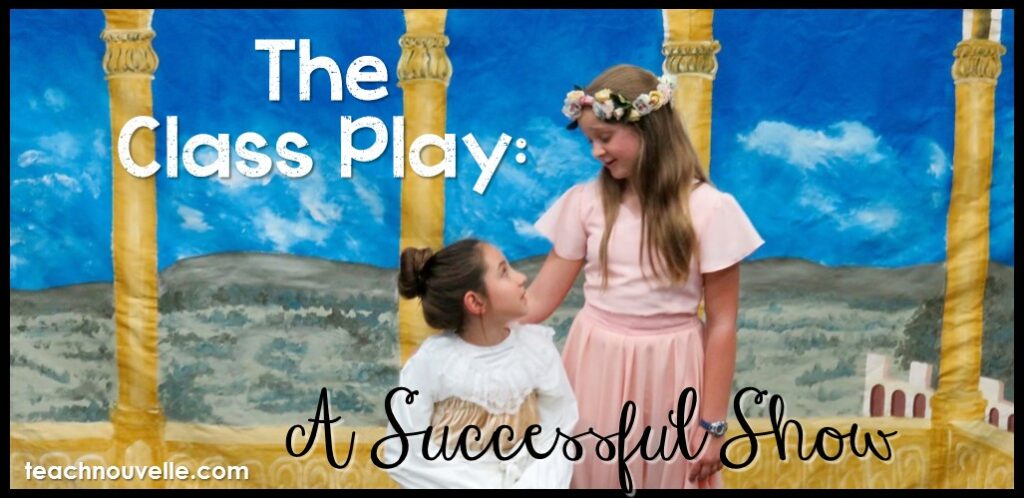 Parents' Night
Our first performance was a final dress rehearsal in front of parents. I reached out at the beginning of our rehearsals to let parents know that this would be happening, and the turnout was amazing!
Students were in full costume and it was supposed to be a "real show." Most of my students rose to the occasion, but a couple of them really struggled to remember lines under the performance pressure.
I thought the biggest challenge of Parents' Night would be that it was in the evening, and this was a "class play". A couple of my students had to forego an evening game, but it turned out that most of them were available. I had several cast members in the Spring Musical, too, and they told me they wanted to have a regular after-school practice before the Parents' Night for the class play.
Middle School Performance
Our school is a combination middle and high school, so we invited the middle-schoolers to see our final show. My students (9th graders) did not want to perform for older students, but were willing and excited to perform for the younger ones. My other two 9th grade classes came, so the performance also benefited their own study of A Midsummer Night's Dream.
It's a good idea for a younger crowd to have one of your students give a quick summary of the exposition. This helps them establish some background, and they can catch onto the plot more quickly. We also printed a summary in the program. Whereas I printed color programs for the parents, I did black and white for the middle schoolers, and had them share one for every 2-3 students.
The school filmed this show, and was able to release DVDs to the parents. You may or may not be able to do this, depending on the rights of your play. Since we did Shakespeare, it's in the public domain.
What Comes Next for the Class Play?
Well, we ended our run there because of some testing that we had the following week, but we were invited to come perform for a local elementary school. This would have been another beneficial opportunity, but we just couldn't manage it.
We did spend an extra class period watching the show, which is a great way to relax and reflect before beginning a new unit.
My Honors students said that the class play was the highlight of their year in English, and they could quote lines from the show all year long. It was a large time commitment, but very worth it.